AdventureConnect: Amman, Jordan
Sunday, January 15, 2017 @ 3:00 PM - 6:00 PM
Century Park Hotel
Tunis Street 10 between the 4th and 5th circle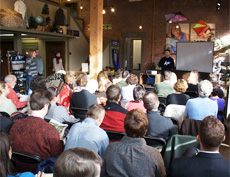 Join Mr. Shannon Stowell, President of the Adventure Travel Trade Association (ATTA) and Manal Kelig, Executive Director MENA Region, ATTA and hosts from the Jordan Tourism Board along with your colleagues in the travel industry for an educational session introducing AdventureNEXT Near East (May 15-17). Learn about the upcoming marketplace and conference supporting eco-tourism and active travel development in the Middle East and North Africa region, why and how to get involved in this first-ever adventure travel conference held on the shore of the Dead Sea to increase business from international buyers and media.
Included for free to registered attendees will be a seminar delivered by Stowell titled Meet the Markets: Selling Successfully to International Trade Partners. From the perspective of the adventure travel trade (a $289 billon industry annually), learn about targeting sales efforts, building stronger relationships with trade partners across nationalities, and walk away with tools for growing your business. Designed for tour operators, accommodation providers, non-profit organizations, development agencies and vendors across the tourism supply chain, this informative and educational session will give attendees a sneak peek of the style of educational sessions to be delivered during AdventureNEXT.
As a part of the ATTA's overarching mission to serve as the hub and facilitator for responsible, profitable adventure travel businesses, destinations and media, AdventureConnect events offer our vibrant communities a chance to connect, network and grow. These events are hosted locally in destinations or conferences where the adventure travel community naturally gathers. AdventureConnects range from casual networking to group outings to structured peer-to-peer or educational roundtables. Access the full AdventureConnect event calendar for events near you.
Partner
Organizers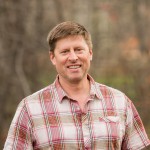 Shannon Stowell
ATTA - President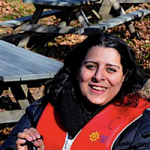 Manal Kelig
ATTA - Executive Director — Middle East & North Africa
Malia Asfour
Jordan Tourism Board, North America
Attendees
Ayodele Oyeneyin
Nasr Al-Tamimi Royal Society for the Conservation of Nature / Wild Jordan Adventures
Henk Bos Jordan Phototravel
Rene DuTerroil Iran Doostan Tours
Radwan Farajat Red Rock Tours Jordan
Tony Howard n.o.m.a.d.s.
Mark Khano Experience Jordan
Ansam Malkawi MOTA
Edmund Morris USAID LENS
Mohammad Shaheen RSCN
Nabil Tarazi EcoHotels / Feynan Ecolodge
Di Taylor n.o.m.a.d.s.