AdventureConnect: New York Times Travel Show
Friday, January 27, 2017 @ 5:00 PM - 7:00 PM

The New York Times Travel Show
Jacob K. Javits Convention Center
Room 1E14
655 W. 34th Street
New York, NY 10001
Share This Event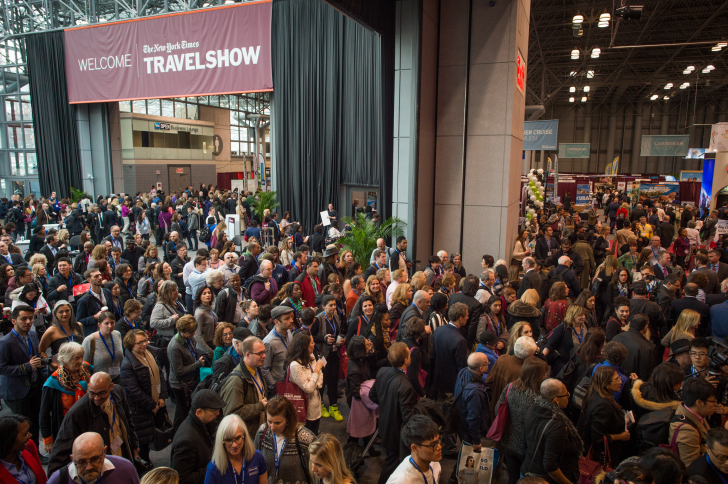 Join us at the 2017 New York Times Travel Show (NYTTS) on January 27th from 5-7pm for an AdventureConnect Social event immediately following the Focus on Adventure educational session with ATTA's Strategic Director of North America, Russell Walters and Vice President of Marketing & Communications, Casey Hanisko.
In special partnership with the show organizers and Chile, the ATTA invites all travel professionals with an interest in adventure, nature and cultural tourism to gather in this casual networking atmosphere. This is typically one of our most well-attended AdventureConnect gatherings of the year and provides a great space for productive and casual networking. To attend the AdventureConnect only, you must register for the NYTTS Trade Day (Exhibition only is free for trade). Attendees will also have the opportunity to win door prizes from KUHL and Eagle Creek.
To attend the Full Trade Day program, ATTA Members can register with NYTTS at a discounted rate (code: ADVENTURE)
As a part of the ATTA's overarching mission to serve as the hub and facilitator for responsible, profitable adventure travel businesses, destinations and media, AdventureConnect events offer our vibrant communities a chance to connect, network and grow. These events are hosted locally in destinations or conferences where the adventure travel community naturally gathers. AdventureConnects range from casual networking to group outings to structured peer-to-peer or educational roundtables. Access the full AdventureConnect event calendar for events near you.
Partner
Organizers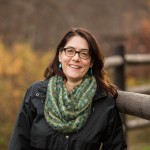 Casey Hanisko
ATTA - Vice President, Marketing & Communications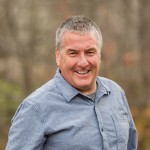 Russell Walters
ATTA - North America Strategic Director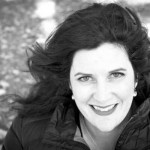 Tami Fairweather
ATTA - Media Relations Manager
Attendees
Nathalie Gauthier
Meghan Aftosmis Thompson & Co. PR
Shayna Alston DCI
Jeff Altman VIP Cruises and Travel
lee alva Go2CR
Kristy Angellotti South African Tourism
Miryam Arboleda Travel Lines Express
Anuruddha Bandara Eco Team - Sri Lanka
Tara Barnes DCI
Renee Bean Yampu Tours
Mahtab Beheshti Travel and Discover Nature
Jane Behrend Iceland ProCruises
Leila Belmahi SPARK Ideas
Itai Biederman Itai Biederman
Barry Block PM Travel
Jeff Bonaldi The Explorer's Passage
Sierra Brown DCI
Undraa Buyannemekh Nomadic Expeditions
Deirdre Campbell Tartan Group/ATTA Canadian Member Advocate
Lance Caron Yampu Tours
Leire Cavia DCI
Kyrsten Cazas Development Counsellors International
Cyndi Chan Koch Travel
LAUREN CHASE TRAVEL AGENCY
Jasmine Chay Wyndham Worldwide
Anna Cichońska Polish National Tourist Office
Jane Ann Cohen JAC Travel International
Kevin Crowley Landscapes on the Run
Nancy DePalma Nomadic Expeditions
Dominika Dryjski TravMedia
Richard Edwards ATTA Advisory Board Member
Kari Eisenschenk Hampton Inn and Suites
Simon Elliot Butterfield & Robinson
Diego Escobar Napo Wildlife Center Ecolodge
Lynn Espey Yampu Tours
Tami Fairweather Adventure Travel Trade Association
Debbie Feldman Chile Tourism Board
Gina Forte Atelier Group
Kristen Hanifin
Bob Hertzka Resorts Online
Rob Holmes GLP Films
Veselka Huljic &adventure Croatia - Aktivni Odmor doo
Nick Irons Adventure Ready
Marie Iuliucci Stony Creek Ranch Resort
Theresa Jackson Enlightened Journeys Travel
Lorraine James Self
Adrienne Jordan Adrienne Jordan
Umesh Karki Self
Kathy Kass Will Run For Miles
dvora katoni universal Tours Inc
abraham katoni universal Tours Inc
Naureen M. Kazi Development Counsellors International
Matt Kirsch G Adventures
Elizabeth Kiss Koch International, Inc.
Leslie Knobloch Zeno Group
Abe Korn Worldwide Meeting & Event Services
Vladimir Kotevski Tryp By Wyndham
CAPT SWADESH KUMAR SHIKHAR TRAVELS (INDIA) PVT. LTD.
Correy Kustin Correy's Travel
NORA Kustin TPI
Joseph LaPolla Tour Guide
Maxime Laurent Micro Local Trip
Peter Lehman Lehman International
Annie Levesque Aventure Ecotourisme Quebec (AEQ)
Deborah Lewis Bredeson Outdoor Adventures
Steve Lima G Adventures
Peter Lintner Airline Pros
Gabi Logan The Group Travel Leader
Juan Lopez Chile Tourism Board
Kim McCabe G Adventures
Al Merschen Myriad
Lauren Michod TravMedia
Caroline Mongrain UTracks
MaSovaida Morgan Lonely Planet
Darius Morgan JR Crillon Tours
Alyson Nash Alyson Nash - Elite Travel International
ALEX OKWESI BRUCE ROPRALEX LIMITED
Helena Papadelis explora
Kiki Paris Wanderlust Portfolio
Joey Parr Media
Mahendra Paudel Global asia tours and Travel
Rachelle Perez Ripley's Believe It or Not! Times Square
Christophe Pierard Ride & More Travel
Vanessa Ponce Mava Travel
Nassim Ramzan Exotic Group Tours & Travel
Amin Ramzan Exotic Group Tours & Travel
JIOVANNY RIVADENEIRA Napo Wildlife Center
Gustavo Rivas-Solis Latitude PR
Letier Santana Wanderlust Vixen
Fredrick Saturun Moonlight Tours Expedition
Shahadev Shrestha Everest Pioneer Trek Nepal (p) Ltd
Shiva Narayan Shrestha Everest Pioneer Trek Nepal (p) Ltd
Sara Stark Deeper Africa
David Stock Divergent Travelers - David
Lina Stock Divergent Travelers
Eric Stoen Travel Babbo
Patricia Stone Global Adventuress
Daniel Suozzo Cruise Planners
Carson Tang Carson Worldwide
norman Tapper travelwithsteve
Danielle Taylor Danielle Taylor
Paige Totaro All Over the Map
Mike Varndell MalawianStyle
Ralph Velasco PhotoEnrichment Adventures
Jan Vislocky Mjv Travel
Nick Wayland ATTA
John Yonce Tourism Cares
Susie Youn Adventures Within Reach
Karen Zulauf Deeper Africa

Register