Connect
It is our firm belief that you have to Give to Get. A business or organization's health can often be measured by the vibrancy of those who contribute to its progress, how willing they are to share and collaborate and their ability to connect, whether in the digital or physical world. Here within the ATTA, you'll find a thriving community of thousands of professionals who connect throughout the year by attending the ATTA's annual Adventure Travel World Summit and local and regional AdventureConnect events. In addition, you can find the ATTA team on the Road and can connect with the ATTA and fellow members through educational webinars. Exclusively for ATTA Members, over two thousand people can be accessed in the online community called, The HUB.
Adventure Travel World Summit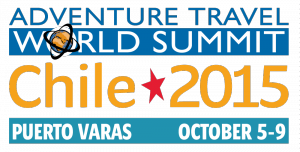 Each year over 600 travel industry influencers from countries across the globe gather in a host destination, such as Chile, Ireland or Namibia, to network, learn, inspire and partner. In attendance at the Summit are tour operators, suppliers, gear outfitters, travel technology solution providers, destinations and media.
---
AdventureConnect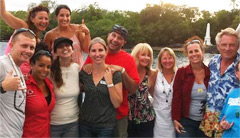 As a part of the ATTA's overarching mission to serve as the hub and facilitator for responsible, profitable adventure businesses, destinations and media, AdventureConnect events offer our vibrant communities a chance to connect, network and grow our individual businesses and our larger global business community.
---
AdventureWeek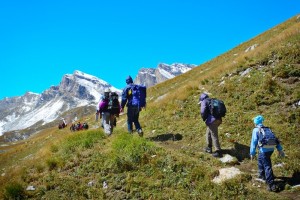 Designed by adventurers for adventurers, join us for a fully-hosted intensive familiarization, AdventureWeek, in which the ATTA partners with a destination to feature the best adventure travel products offered in that country. During each tailored nine-day itinerary AdventureWeek participants, outbound tour operators, specialized travel agents and international travel media, meet with local operators and ground suppliers in a dedicated marketplace in each destination.
---
ATMEX — Veracruz Adventure Travel Trade Show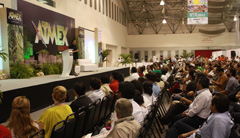 ATMEX (Adventure Travel Mexico) 2014 – In continued support of Mexico's efforts to position itself as a premiere adventure travel destination, the Adventure Travel Trade Association (ATTA) is partnering with Visit Mexico and the State of Veracruz on the third annual ATMEX trade fair. This year, from August 27th – 30th, over 400 inbound Mexican operators, outbound tour operators, international buyers and media will gather to learn more about the benefits of offering adventure travel in Mexico. Through a dynamic business-to-business marketplace and educational sessions on adventure travel best practices and trends, ATMEX attendees will walk away with insights and new partnerships that will help them grow the adventure travel industry in Mexico.
---
The HUB – Exclusive for ATTA Members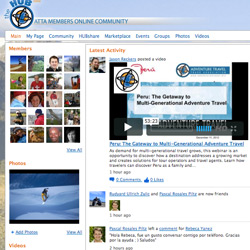 The HUB is an online community site for ATTA's membership. Here members network, join interactive discussion groups to tackle ongoing industry challenges, upload videos and photos and access member benefits, webinars and industry research. More than 2,000 ATTA Members have profiles and are a part of 80+ groups sharing knowledge and networking on topics such as PR & Marketing, Cycling Tourism, Responsible Travel and more.
---
ATTA on the Road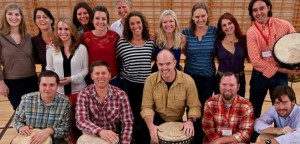 In addition to its own Adventure Travel World Summit and AdventureConnect events, the ATTA attends a number of key industry events around the globe.