ATTA 360 — Interlaken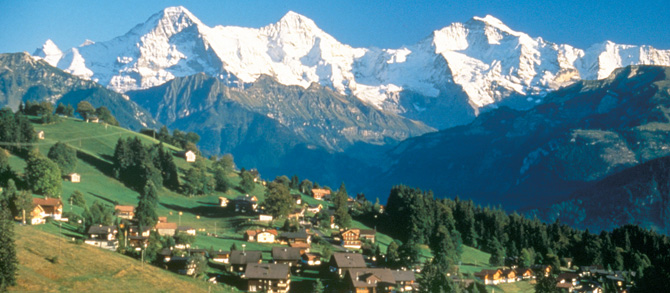 For ATTA Members and by acceptance only, the ATTA is pleased to present its third ATTA 360, a 2.5-day, professionally facilitated "think tank" 12-14 October 2012 for 3 overnights (included in the $1,300US registration fee) at the Victoria-Jungfrau Grandhotel & Spa in Interlaken designed exclusively for owners and senior executives from tour operators worldwide.
The ATTA 360 is a vertically-integrated event that occurs after the 8-11 October 2012 Adventure Travel World Summit in Lucerne and provides a smaller, interactive experience for owners and senior leaders in the industry.
The ATTA 360, which serves 35 senior leaders and the ATTA's senior leadership, is intimate, strategic and facilitated by the professional staff of Moementum, Inc. Through the ATTA 360, participants have discovered instructive answers to challenges they face, including:
Time to think, reflect and plan
Time to build better relationships with other top leaders, their stakeholders and their employees
Effective, synergistic partnerships within their sectors and supply chains
Help filling their own knowledge gaps from colleagues and peers who have faced similar challenges and managed to win in similar situations
Pragmatic ideas for where to go, from people who have been "there"
Initiatives or projects to forward the excellence of the industry as a whole
Inspiration and learning
Consistently, attendees at the ATTA 360 events report increased connection, inspiration, and business building clarity to grow their businesses and the industry as a whole in sustainable ways. In addition, the ATTA reports more resonant understanding of issues facing the industry as a whole, and is able to proactively and strategically respond in their leadership role as the leading trade agency representing the global adventure tourism sector.
Register Now! – $1300 per leader
Past participants say:
"It was invaluable to meet with leaders in the same industry and to share and discuss everyday problems with them in a way you can't to with competitors or colleagues."
"I enjoyed the openness and clarity rather than the usual 'we are doing brilliantly well and everything is rosy' approach that taints things when you meet up with industry people usually."
"It was wonderful sharing challenges, best practice, camaraderie in real conversation with senior peers…"
"I so valued making connections with other like-minded individuals, and beginning to think about the role that the ATTA (and the 360 leadership team) can play in advancing adventure travel's place in the world."
Background
Entering our third year, this year's ATTA 360 for Tour Operators builds directly off the pilot concept the ATTA first hosted following the 2010 Adventure Travel World Summit in Scotland. Feedback from the charter participants in 2010 was overwhelmingly positive, so the ATTA in October 2011 held another ATTA 360, this time in Chiapas, Mexico, following last year's Summit.
For 2012, after the 8-11 October Adventure Travel World Summit in Lucerne, Switzerland, ATTA 360 participants will make there way via first-class rail to Interlaken, just 1.5 hours away. There, the 35 or so senior leaders will participate in dynamic, small and large group peer-to-peer interactive programs led by Moementum, which has facilitated each of the previous ATTA 360 events, to learn and enjoy adventure, entertainment and the surroundings of Interlaken.
ATTA 360 Highlights & Agenda
Highlights
Two+ days of professionally facilitated interactive work sessions with an intimate group of approximately 35 tour operator owner/executives
Special Guest for Friday, October 12: Rob Torres

With over 20 years of travel industry experience, Rob serves as Google's Managing Director of advertising and marketing for the travel sector. In this role, Rob oversees the strategy development and profitable growth of integrated and innovative advertising campaigns. His group serves some of the largest travel brands in the US.

3 overnights (included in the $1,300US registration fee) at the Victoria-Jungfrau Grandhotel & Spa
Adventure experiences in/around Interlaken
All meals included
For all 2012 Adventure Travel World Summit delegates, you will receive a first-class Swiss rail pass which spans 8 days of travel within Switzerland and covers the rail route from Lucerne to Interlaken. If an ATTA 360 participant is not registered for the Summit, s/he will be responsible for their own transport to/from the ATTA 360 venue in Interlaken, Switzerland.
At the ATTA's 360, forum facilitators and participating executives together will create ground rules or "Operating Agreements" for thoughtful dialogue with the whole group. The intent and expectation will be to allow for fully discreet, in-depth, confidential and sometimes contentious and/or controversial in-group discussions so that all executives will be free to explore the very real challenges their company faces: financial struggles, competitive crises, human resource issues, sharing of strategic direction, whatever…allowing for vulnerability and honest dialogue. All conversations enabled at the ATTA 360 are designed to stay within the participating executive working group. The Honor System and absolute confidentiality will rule the day.
Agenda
ATTA 360 – Tour Operators ~ Peer Collaboration Forum*
Objectives:
Create time and space for leaders to think, reflect and plan as they work to improve their professional impact.

Find inspiration and learning
Fill individual knowledge gaps from colleagues and peers who have faced similar challenges and managed to win in similar situations

Collectively identify and create ways to understand and impact the industry and forward the excellence of the ATTA community as a whole.
Discover tangible ideas for real use back at the office, with visionary content to guide their individual companies and the industry for the future.
*Tentative Agenda – Subject to change
Day 1 – October 12
2:00 PM: Welcome/Orient/Ground Rules/Warm-Up/Expectations
3:30 PM: Small Group Dialogue
Objective: Ground the group on areas of common and divergent interest
Process:

Identify Hopes and Concerns – Me (the individual), Us (the group), Community (the industry, however you define it)
Answer the questions: my unique need at this 360 is… my unique "offering" at this 360 is…
4:30 PM: Large Group Check-In
Objective: Capture the trends and observations of the groups from the previous session
Process: Report back on the small group discussion
5:15 PM: Rob Torres Session
6:00 PM: Break/Cocktails/Site Orientation
7:30 PM: Dinner/Evening Activity
Objective: Give delegates a chance to discuss, debrief and reflect on their year from a personal and organizational perspective.

How's your HEALTH (Dialogue based exercise to further open up and ground the group) – highlights the health of the individual participants and expands outward to the health of their respective organizations. Sort of a "state of …" exercise
Day 2 – October 13
7:00 AM: Breakfast/Morning Site Activities
9:00 AM: Large Group Session
Content Presentation focused on a personal senior leader skill (TBD)
10:30 AM: Small Group Coaching Session
Objective: To anchor the content and turn it into action
Process: How does what we just discussed apply to your organization? Group gives feedback, asks questions, and suggests actions for forward movement
11:30 PM: Check-in and share best practices…
12:00 PM: Lunch/Site Activities
3:00 PM: Large Group Session
Content presentation focused on an organizational skill
4:00 PM: Break
4:30 PM: Small Group Coaching Session (w/new groups)
Objective and Process: (as above)
6:00 PM: Break
7:30 PM: Dinner/Evening Activity
Day 3 – October 14
7:00 AM: Breakfast
9:00 AM: Large Group Check-In – "Our Community"
Objective: To coalesce around industry (community) related topics that are of significant interest to delegates
Process: Open Space session to discuss topics related to ATTA and the industry that are of specific interest to the group
10:30 AM: Group Adventure Experience & Conversation
Objective: To depend self-awareness of leadership impact via an immersion in a challenging activity that elicits real behavior. Doing so will engage delegates in an interactive, challenging experience that invites vulnerability, dissent, dialogue, problem-solving and leadership.
Process: This 4.5 hour immersion experience will utilize the amenities of the surrounding area to provide an adventure, which has metaphoric and pragmatic application to the work of the individual leaders in their real-world environment. It will be fun, challenging, and applicable to the actual work of the participants. An extensive debrief will facilitate the carryover of key lessons home (lunch will be part of the experience.)
3:00 PM: Large Group Check-In
(Continuation of the Open Space sessions, above)
3:30 PM: Small Group Coaching Session
(Topic and structure, TBD based on unfinished discussions or lingering needs)
5:00 PM: Large Group Check-In – "The future"
Objective: Evaluation of this 360, confirm follow-up and action items and accountabilities
Process: open format large group discussion
6:00 PM: Break
7:30 PM: Closing Dinner/Experience
Day 4 – October 15
Open: Depart
*Tentative Agenda – Subject to change
Process & Facilitation
The ATTA 360 is happening as a result of direct feedback from tour operators who have asked for the ATTA to continue facilitating executive peer groups within this sector of the adventure tourism industry. Professional design and facilitation for our upcoming ATTA 360 are essential ingredients for the success of these gatherings.
The ATTA believes that investment in your company's leaders exponentially impacts the performance of each and every organization in the market. In order to become the powerhouse adventure tourism could be in the world to preserve, protect, enrich, and educate around the globe, it is crucial to nurture and develop individual talents, shared vision, people leadership, and relationships.
It is in this spirit that the ATTA's leadership and the principals of Moementum are bringing tour operator leaders together in a unique setting that facilitates free idea exchange, inspiration, and conversation that helps each attendee thrive amidst industry changes.
The Process
Each leader will be invited to complete a pre-ATTA 360 event survey on their topical needs, issues, and interests. Based on these inputs, a design will evolve which blends the following:
Cohort sessions of smaller groups organized based on interest and topics
Keynote inspirational speaker(s)
Open space facilitating dialogue between ATTA leaders and industry leaders on issues relevant to the trade on a strategic level
Brainstorming collaboration on activities relevant to the whole
Small group coaching for business improvement
Adventures and experiences that nurture visceral connection between attendees
Intention
Leverage the energy started in 2010 at the original Leaders Circle event
Develop a sense of community in which individuals can use each other as resources and support
Strengthen relationships, giving the group the tools to increase their ability to work towards shared concerns, be productive together and fully understand one another's needs and differences. Learn to resolve conflicts easily and quickly
Inspire growth and development in everyone – as individuals, and the community as a whole, encouraging a stronger commitment to new levels of sustainable commercial success
Plot the journey forward
Lead Facilitators
| | |
| --- | --- |
| | Moe Carrick ~ Moementum, Inc. Moe loves to help leaders transform themselves and their companies. When she is not doing that, she enjoys playing outside in glorious Central Oregon and can often be found digging in her garden or running local trails. In addition, Moe has woven a cohesive and provocative tapestry of personal leadership experiences, Fortune 100 consulting, academic and institutional learning, keynote addresses, authorship, strategic partnering, and masterful facilitation. She has 25 years of experience doing this work, which combines with her education to be what many folks laughingly call, "a senior practitioner." She tries not to take those comments personally. |
| | Jim Morris ~ Moementum, Inc. Jim's background covers a lot of ground  but has one constant theme:  learning. Whether through coaching or facilitating for senior teams, or leading and participating in adventures in the outdoors, Jim's curiosity shows-up in everything he does. His experience includes working as an executive in the public, private, and non-profit arenas, teaching leadership at Duke University and co-leading three successful start-ups. Jim's consulting work ranges from helping clients dive into the world of sustainability and social responsibility to helping leadership teams find their sweet spot. |
ATTA Leadership