AdventureConnect: Buenos Aires
Thursday, 20 September 2018 @ 7:00pm
Berlina Cordillera
Arevalo 2926, Buenos Aires, Argentina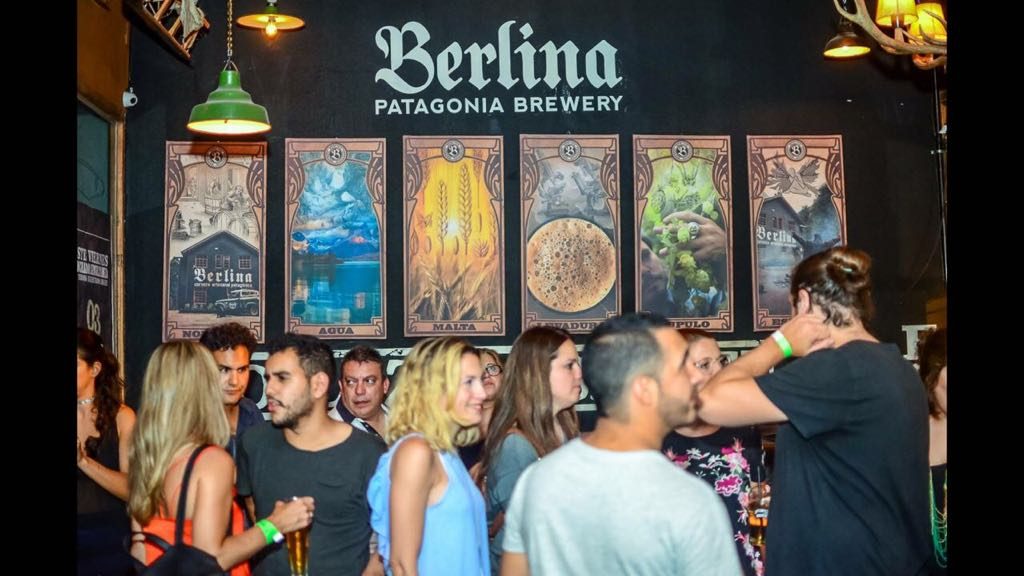 Únase al equipo de la ATTA en América Latina para uno de nuestros eventos informales AdventureConnect de para profesionales de la industria de viajes en Buenos Aires, Argentina, durante TravelMart Latin America. Nos reuniremos en Berlina Cordillera para trabajar y crear redes, tendremos algunas cervezas y snacks en un local cerca de la feria. No olvide traer sus tarjetas de presentación para intercambiar con representantes de la industria de viajes que asisten a este evento.
Como parte de la misión general de ATTA de servir como mediador y facilitador para empresas de viajes de aventura responsables, destinos y medios de comunicación, los eventos de AdventureConnect ofrecen a nuestra vibrante comunidad la oportunidad de conectarse, crear redes y crecer. Estos eventos se organizan localmente en destinos o conferencias, donde la comunidad de viajes de aventura se reúne de forma natural. Los AdventureConnects abarcan desde reuniones informales, salidas grupales, hasta mesas redondas estructuradas o educativas. Acceda al calendario completo de eventos de AdventureConnect para conocer nuestros próximos eventos.
…………………………………………..
Join the ATTA's Latin America team for a casual AdventureConnect social event for travel industry professionals in Buenos Aires, Argentina during TravelMart Latin America. We'll be gathering at Berlina Cordillera for networking, beverages, and finger foods near the trade show venue. Don't forget to bring your business cards to mix and mingle with the diverse travel professionals attending this event.
As a part of the ATTA's overarching mission to serve as the hub and facilitator for responsible, profitable adventure travel businesses, destinations and media, AdventureConnect events offer our vibrant communities a chance to connect, network and grow. These events are hosted locally in destinations or conferences where the adventure travel community naturally gathers. AdventureConnects range from casual networking to group outings to structured peer-to-peer or educational roundtables. Access the full AdventureConnect event calendar for events near you.
Organizers
Sharon Conceição
ATTA - Member Advocate, Latin America
Gustavo Timo
ATTA - Director, Destination Development
Attendees
Karina Alonso Exito Travel
Diego Andrade Hotel Royal Palm Galaapgos
Gilberto Arguedas Enchanting Hotels
Fernando Arrigorriaga Hotel Oro Verde
Francisco Baca Hotel del Parque
Carlos Beate Andando Tours
Maria Noelia Bonvin Trips SouthAmerica
Emil Klein Go Galapagos - Kleintours
Monica Burgos Advantage Travel
Carmen Buss TripAdvisor
ITALO BUSTIOS LIBERTADOR HOTELS RESORTS & SPAS
Pablo Calero Lead Adventures DMC
Debora Calore Neuquentur SE
ANDREA CAMBON Buemes DMC Uruguay
Sandra Castilla TripAdvisor
Ligia Centurion TripAdvisor
Daniel Chavarria Enchanting Hotels
Gary Cohen PEAK DMC
Jandira Cordeiro Secretaria de Turismo de Foz do Iguacu
Amanda Cravino Sojern
Veronica Crespi V&V Experience DMC
Guillermo Cáceres Gloria Tours
Diego Dias Cabral Pinto Logistica y Turismo Ltda.
Yhisella Diaz Vigilio PROMPERÚ
Diogenes D\'Alacio DALATOUR
Maria Falconi Isamar Hotel
Gail Fernandez Prensa Turística S.A.
Ileana Fernandez Revista Viajes
Ana Ines Figueroa Adventure & Landscape
Caroline Frey Pushaq
Fiorella Freyre Pure Colombia Travel
Martha Garcia Advantage Travel
Gabriela Gelmi Estancia Cristina SA
Alexis Gordillo GALAGENTS
Chris Hanna Australis Cape Horn & Patagonia Cruises
Paulina Herrera GALAGENTS/Galaxy Yacht
Rene Hurtado Valencia Valencia Travel Cusco
Gloria Illidge ProColombia
Nubia Jaramillo Galacruises Expeditions
Marta Lanfranco Pure Travel Group
Belen Laurence Correntoso River & Lake Hotel
Oscar Liendo TripAdvisor
Mara Lougedo Australis
Klaus Lueckert Exito Travel
Wilma Luna Go Galapagos - Kleintours
Endora Mackrodt Logistica y Turismo Ltda.
Lucas L. Markowiecki TANGOL - DMC ARGENTINA
Arnulfo Martinez Tangol Tours
Juliana Mayer Argentina Family Adventures | Say Hueque
Rafa Mayer Say Hueque | Argentina Journeys
CYNTHIA MELGAREJO YACTAYO PROMPERÚ
LOURDES MENA ECOVENTURA
Claudia Miranda JUNGLE EXPERIENCES
Alexandra Molina Andean Travel Company
José Navarrete Pushaq
Gabriel Alfredo Nicolai Trips SouthAmerica
Paola Nunez Hilton Quito
Pilar Ojeda Navimag Ferries
Eleonora Ortiz ECUADOR UNIQUE
Santiago Paz y Miño Aquanaut Journey
Jorge Perez Tierra del Volcan
Melita Piedra TERMAS DE PAPALLACTA
Cecilia Pineda PEAK DMC South America
Joseph Harold Rauch Joseph Harold Rauch - Rauch's Global/International Travels
Felipe Remmer Kallpa Tour Operator
Gustavo Reyes Royal Galapagos
Eliana Rhor Tip Top Travel
Elena Rivera Puerto Barillas Marina & Lodge
Anahi Rojas Go Galapagos - Kleintours
Alexandra Ruiz Royal Galapagos
Liliana Saldivia Navimag Ferries
Daniela Salvador Pushaq
Luciano Santos TripAdvisor
Juan Serrano Isamar Hotel
Alfredo Serrano Metropolitan Touring Peru
Henry Sisa Adventure Journeys
Gabriela Soro Casa Natura Lodge
Steven Soto Exito Travel
María Sánchez Junge Neuquentur SE
Enrique Torres Lead Adventures Ecuador & Galapagos
Anahi Torres Unigalapagos/EcoAndes Travel
Daniel Torres EcoAndes Travel
Bram van Leeuwen Andean Travel Company
Bryan van Leeuwen Andean Travel Company
Esteban Velasquez Via Natura
Diana Vereertbrugghen Rincón del Socorro
ANTONIO VILLARROEL LIBERTADOR HOTELS RESORTS & SPAS
Moises Vitola-Fadul Greater Medellin CVB
ANTON YASAKOV Isamar Hotel
osmaro zelaya Eco Tours Petate

Sold Out!