AdventureConnect: Denver with the Adventure Travel Conservation Fund
Wednesday, 25 July 2018 @ 4:00pm - 7:00pm
Wayfinder Co-op
525 Santa Fe Dr
Denver, CO 80204
USA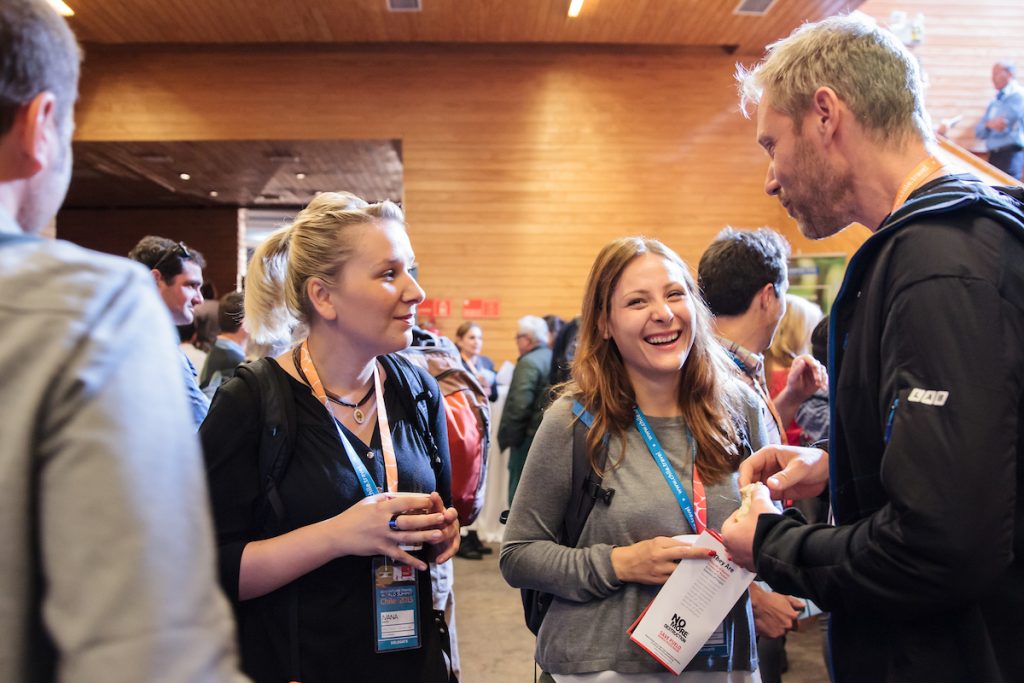 Join outdoor gear companies and the adventure travel trade community during the 2018 Outdoor Retailer Summer Show, for an evening of professional networking supporting the Adventure Travel Conservation Fund. Connect with industry peers, enjoy local brews, food trucks and giveaways, and participate in a silent auction and raffle for big prizes from our gear and travel partners while positively contributing to the communities and environment supporting our trade.
Some of our incredible partners have contributed amazing auction items. Check out, and bid on many of them now! The auction will close on July 25th.
All money raised will support the ATCF who funds local projects engaged in conserving natural and cultural resources in adventure travel destinations around the world.
As a part of the ATTA's overarching mission to serve as the hub and facilitator for responsible, profitable adventure travel businesses, destinations and media, AdventureConnect events offer our vibrant communities a chance to connect, network and grow. These events are hosted locally in destinations or conferences where the adventure travel community naturally gathers. AdventureConnects range from casual networking to group outings to structured peer-to-peer or educational roundtables. Access the full AdventureConnect event calendar for events near you.
Partners
Organizers
Amy Brown
ATTA - Gear Partnership Manager, North America
Shannon Stowell
ATTA - CEO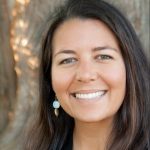 Soraya Shattuck
Adventure Travel Conservation Fund
Attendees
Mark Piquette 829 Studios
John Mead Adventure 16
Soraya Shattuck Adventure Travel Conservation Fund
Steve Barker Adventure Travel Conservation Fund
Birgit Whitelaw Adventure Travel West
Birgit Whitelaw Adventure Travel West
joseph Iacono Adventure Travel West
Susanne Lorenz Adventure Travel West Inc
Susanne Lorenz Adventure Travel West Inc
Jon Barber Adventure Travel West, Inc.
Jared Black AdventureBot
Charles Cohn AdventureLocals
Wendy Kerr AdventureOhana
Kent Redding Africa Adventure Consultants
Kent Redding Africa Adventure Consultants
Diana Lopez-Ruiz Africa Adventure Consultants
Natalie Aber Africa Travel Centre
Astrid Graf African Eyes Travel
Meflah Sidahmed Algerian
Mark Willuhn Alianza Mesoamericana de Ecoturismo
Bart Huber ALPS Brands
Shannon Stowell ATTA
Sharon Houghton Backpacker Magazine
Sharon Houghton Backpacker Magazine
Kerri Aungst Beaches Etc
Crystal Haselton Black Diamond Equipment
Liz Henry Compass & Globe Travel
Julie Klein Confluence Sustainability
Bill Lockwood Craghoppers
Dennis Randall Craghoppers
Bill Lockwood Craghoppers Ltd.
Whitney LaRuffa Crown Trails Headwear
Khara Cundiff Deeper Africa
Jimmy Archer Dirt TRI Magazine
Melanie Pahl Distinct Destinations
Cheryl Lawler DSV
Jessica Dodson Eagle Creek
Roger Spatz Eagle Creek
Tim McGuire Eagle Creek Travel Gear
Anil Acharya Everest Pioneer Trek Nepal Pvt. Ltd
Leo Robadey Exito Travel
Brian Thompson ExOfficio and Marmot
Maria Elena Price ExperiencePlus! Bicycle Tours
Jessie Beyer ExperiencePlus! Bicycle Tours
Nicki Bruckmann EXPLORER CHICK
Heather Vargas EXPLORER CHICK ADVENTURE CO
Becca Foss Explorer Chick Adventure Co.
Jake Haupert Explorer X
Kathy Kramer Firefly Journeys
Kassondra Cloos Freelance Travel Writer
Breanna Wilson Freelance Travel Writer
Morgan Tilton Freelance Travel Writer
Gabriella de Assis Gabi Stowell
Jenn Seva Geocaching HQ
Stella Spalding Giltedge Africa
Rob Holmes GLP Films
Rob Holmes GLP Films
Travis Merrigan GRAYL
Travis Merrigan GRAYL
Emily Shellabarger GRAYL
Marjanna Akhtar GREAT EXPEDITIONS LLC
Jeff Red High Country Trading
Nathaniel Boyle Holocene Transformative Travel
Brittany Richardson Iconic Adventures
Reid Coen Imprint Tours
Kevin Wenning Intentionally Lost
Jenny Willden Jenny Willden
Dr. Nancy Bouchard Journalist, Backpacker Magazine
Julia Dimon Julia Dimon
Karen Cockburn Karen Cockburn - Africa Travel Centre
Gretchen Healey Kusini Collection
Matt DeWitte LifeStraw
Liz Ferrin Liz Ferrin Productions
Camille Miller Luxury Travel Writing
Matt Andrews Matt Andrews - Frosch International Travel
Matt Mosteller Matt Mosteller - PowderMatt
Helle Sorensen Metropolitan State University
James Drake Metropolitan State University of Denver
Brandon Bills Mountain Safety Research (MSR)
Alexa McRoberts Mountain Safety Research (MSR)
Tshering wangchuk National Adventure
Ted Martens Natural Habitat Adventures
Jillian Newman Newman Associates
Kelly Haugen Nomad Gloves
Kay Henry Northern Forest Canoe Trail
Jennifer Pringle OiA
Chris Baker OneSeed Expeditions
Brad Carothers OneSeed Expeditions
Glenna Barron OneSeed Expeditions
Kate Mason OneSeed Expeditions
Gareth Martins Outdoor Industry Association
Laurel King Outdoor Industry jobs
Daisy LeDuc Outdoorindustryjobs.com
Kathleen Chambers Outside Magazine & Outside Online
Phoenix Sagen Phoenix Sagen - MyTravel4Ever
Phoenix Sagen Phoenix Sagen - MyTravel4Ever
Scott Sloan Ponant Yacht Cruises and Expeditions
Melanie Gentz Pure Adventures
Sheridan Samano Reefs to Rockies
Lynda Gregory Reefs to Rockies
Scott Pearson Regal Wings Luxury Air
Ash Price REI
Courtney Hans REI Adventures
Cynthia Dunbar REI Adventures
Breanne Kiefner Root Adventures
Scott Jacob Search Conversion LLC
Ahmad Mukhtiyar Silk Route Traveller
Ahmad Mukhtiyar Silk Route Traveller
Luis Felipa Southwind Adventures
Susan Bruce Susan Bruce Travel
Amber Kimble Tafari Travel
Ben Long Tafari Travel
Shelby McMahon Tafari Travel
Kelli Taylor The Cairn Company
James Mills The Joy Trip Project
James Mills The Joy Trip Project
Rick Saez The Outdoor Biz Podcast
Bill Given The Wild Source
Molly Dancer The Wild Source
Darcie Carr The Wild Source
John Hesse Toll Brothers
Angel Castellanos Travel Ambassador, INC
Sherry Ott Travel Blogger Ottsworld.com
Sandra Howe Travel Designs By Sadie
Kolena Allen Travel Life Adventures
Tom Bartel Travel Past 50
Tom Bartel Travel Past 50
Flavia Faustini Trip To Bonito
Mandy Midgett US Military Endurance Sports
Eric Haselby US Military Endurance Sports
Scott Pearson US-China Professional Tours and Consulting
Gabrielle Venturi Vaya Adventures
Kiki Paris Wanderlust Portfolio
Joe Ewing Wayfinder Co-op
Kathy Dragon Whole Journeys
Laura Cahill Wildland Adventures
Ben Sherman Winta