AdventureConnect: Kuusamo, Finland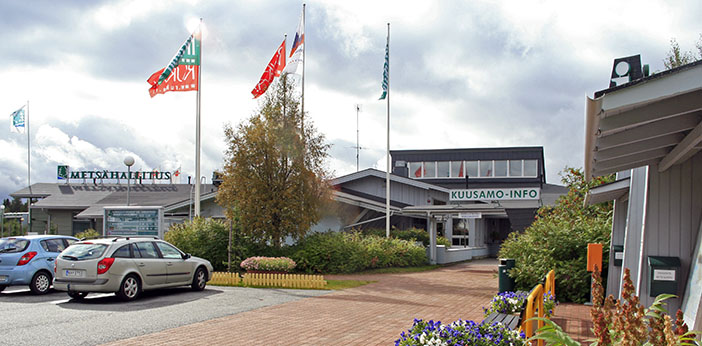 In cooperation with Parks & Wildlife Finland, the Adventure Travel Trade Association (ATTA) invites the adventure travel community to participate in the first-ever AdventureConnect in Finland. This special three-hour event will take place at the Karhuntassu Customer Centre, located just outside the Kuusamo wilderness area.
To open the program, Chris Doyle, ATTA Executive Director-Europe, will deliver a global adventure tourism news and trends briefing, sharing initiatives from around the globe that combine historical, cultural and natural assets into compelling regional attractions that span countries, continents and imaginations for the adventure traveler of today. These insights are designed to support the public and private sector organizations and businesses of Finland (and the Oulanka region in particular) to establish Finnish destinations on the world adventure tourism map.
This briefing will be followed by presentation and facilitated discussions relating to international customer needs and a brief exploration of the customer journey. The ATTA and Parks & Wildlife Finland will jointly facilitate these topics, seeking direct involvement from AdventureConnect participants. The outcome of these topical discussions will be designed to help with near-future investment project planning for all stakeholders.
Event Schedule:
09:00:  ATTA Welcome & AdventureConnect Participant Introductions
09:20:  Adventure Tourism News & Trends Briefing
10:00:  Coffee Break
10:15:  Q & A
10:30:  Adventure Traveler Segmentation & Customer Needs
11:15:  Exploring the Customer Journey
11:50:  Establish Next Steps
12:00:  Closing
As a part of the ATTA's overarching mission to serve as the hub and facilitator for responsible, profitable adventure travel businesses, destinations and media, AdventureConnect events offer our vibrant communities a chance to connect, network and grow. These events are hosted locally in destinations or conferences where the adventure travel community naturally gathers. AdventureConnects range from casual networking to group outings to structured peer-to-peer or educational roundtables. Access the full AdventureConnect event calendar for events near you.
Partners
Organizer
Attendees
Chris Doyle ATTA
Ana Carvalho Azores Promotion Board
Keijo Salenius Basecamp Oulanka
Pasi Ikonen CAPE Lapland Ltd
Sirpa Kämäräinen Isokenkäisten Klubi
Jose VALENTIN Jose Valentin - TransEagle Vacations
Peter Stricker Kajaani University of Applied Sciences
Juha-Pekka Tuominen Lapland Hotels and Safaris
Veikko Virkkunen Metsähallitus
Titta Tapaninen Metsähallitus
Mirja Nylander Metsähallitus
Patricia Potrykus Naturpolis Oy
Tanja Pohjola Naturpolis Oy
Hilkka Karjalainen Original Sokos Hotel Kuusamo (Koillismaan Osuuskauppa)
Marja Kumpuniemi Rukakeskus Ltd.
Tero Taatinen Rural Finland Project
Lotta Lonka Safartica Oy
Leena Yli-Piipari Visit Finland