AdventureConnect: ITB Berlin 2018
Register
Free Registration Required
Share This Event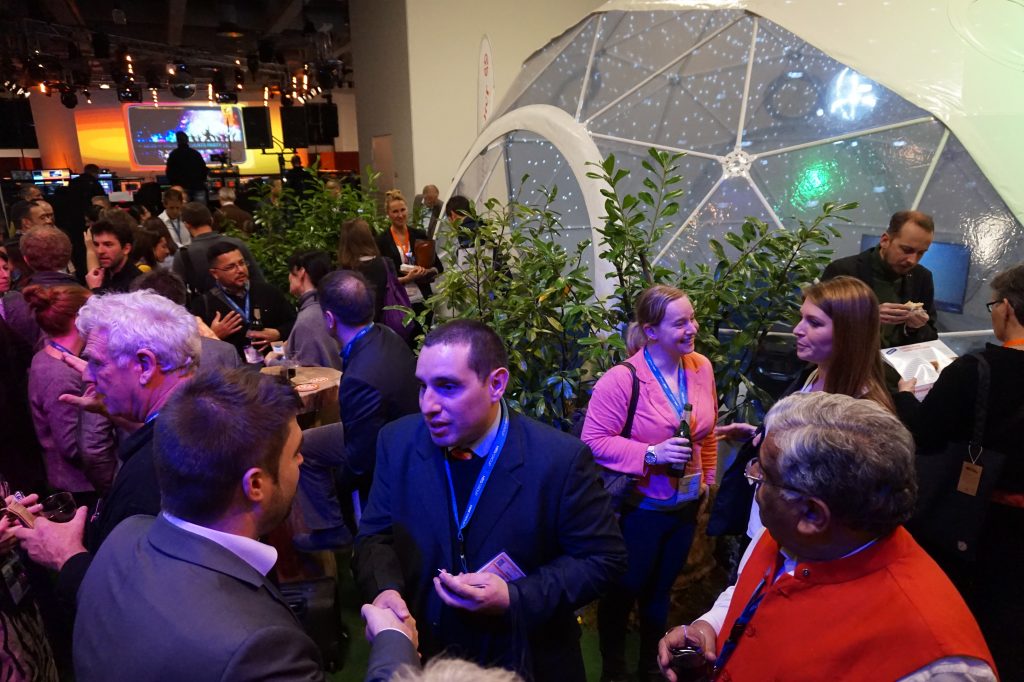 The Adventure Travel Trade Association (ATTA) invites you and your partners to the annual AdventureConnect: ITB Berlin event on 8 March between 16:00-18:00 in the Adventure & Responsible Tourism Hall 4.1 (exact venue to be confirmed). 
This year, ATTA's AdventureConnect will place focus on emerging trends and innovations within the travel industry. The event, in partnership with Kiso Ontake Tourism Office, will include a dynamic interactive networking session, which will enable community contacts and exchange of creative ideas. ATTA will seek to facilitate interaction among all 200+ participants and generate creative ideas on how we, as a community, can continue advancing our industry in ways that enhance experience innovation and that makes a difference to places and communities.
As a part of the ATTA's overarching mission to serve as the hub and facilitator for responsible, profitable adventure travel businesses, destinations and media, AdventureConnect events offer our vibrant communities a chance to connect, network and grow. These events are hosted locally in destinations or conferences where the adventure travel community naturally gathers. AdventureConnects range from casual networking to group outings to structured peer-to-peer or educational roundtables. Access the full AdventureConnect event calendar for events near you.
Partner
Organizers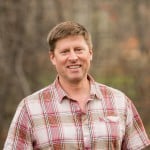 Shannon Stowell
ATTA - CEO, ATTA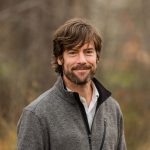 Chris Doyle
ATTA - Executive Director - Europe & Central Asia, European Editor, AdventureTravelNews™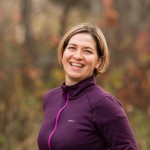 Gergana Nikolova
ATTA - Development Lead – Europe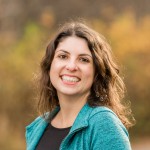 Gabriella Stowell
ATTA - Regional Manager of Latin America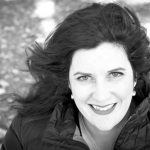 Tami Fairweather
ATTA - Event Media and Adventure Media Membership Manager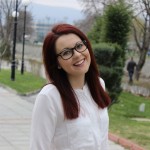 Tereza Georgieva
ATTA - Special Projects - Europe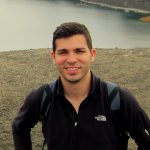 Nikola Mladenovic
ATTA - Member Advocate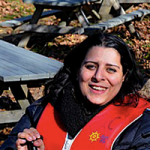 Manal Kelig
ATTA - Executive Director — Middle East & North Africa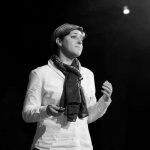 Milena Nikolova
Travel Behavior and Trends Expert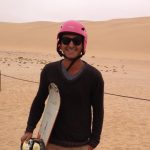 Sarb Gill
ATTA - Social Media Manager
Attendees
Andreea Feti NaluSur
Ekateryna Koritina VisitBulgariaOn.com
Conny Bartl Polar Latitudes
David Benitez Content Cocktails LTD
Eutychus Mbuthia Baisy Oryx Tours & Travel
Laura Huetter G Aventures
Akhon Shah K2 PAKISTAN
Chris BUrnie John Chase safaris
Luke Scully Abraham Hostels and Tours
NABEEL FARIS TCA ABU DHABI
Molly Castano Las Vegas Convention and Visitors Authority
Katja Schröppel TrekkSoft
Nicole Kow TrekkSoft
Franziska Wernet TrekkSoft AG
Maarten Camerlynck TrekkSoft
Marck Thornton Sandeman\'s New Europe Tours
Nico Graaff Mountain bike Tourism Forum
Josep CAPELLÀ DCB Turisme
Patricia Massó Dominica Tourist Office / Tropical Consult
Matija Djokic FitCamp Montenegro
Andjela Lazarevic FitCamp Montenegro
Pankaj Pradhananga Four season travel & tours
Wladimir Ortiz Ecuador Eco Adventure
Sam Moiny Saxion University
Tricia Schers Frontiers North Adventures
Mar Naibi Snowmass Tourism
RENE RIJNS INEEDSWEDEN TRAVEL
Johann Besserer ioiAdventures
Casey Mead G Adventures
Elisabeth Leitner-Rauchdobler Mountain Lodges of Peru
Hanna Glans Smålands Turism
Filipa Curto Rota Vicentina
Alexander Schnapp kippdata GmbH
Petra Gracin Real Experience d.o.o.
Petra Unnützer kippdata GmbH
Marija Golubovic Real Experience d.o.o.
Theresa Resch Theresa Resch, beactivetours.com
Ramesh Wattal Welcome Travels
Hannes Groebner CLEARSKIES Expeditionen&Trekking
NEENA JABBAL ASLAN ADVENTURE TOURS AND TRAVEL LTD.
Clara Tenderini BEST TOURS
Francisca Orrego Cascada de las Animas
RENE SUTER CHASKA TOURS
peter jungemann Exitotravel
Jens Winter Solo inc/ Kiso Ontake Tourism
Matija Djokic FitCamp Montenegro
Andjela Lazarevic FitCamp Montenegro
Eric Vohr Travel Intense
Jose Martos NaluSur
Eric Chamberlain kimkim
Hernan Acevedo Pure Colombia
Marcus Allender Go-Myanmar.com
Alvaro Arguedas ARMOTOURS
Yaroslav Avdiev Svoya Tropa Touristik
Egle Bagdzevice Travel Addicts Club
Camila Barp GONDWANA BRASIL
Robert Basiuk Borneo Adventure
Teresa Bennett The Natural Travel Collection Ltd
Laia Bergadà Canal Aniyami DMC Brazil
Mary Bess Mad River Boat Trips
Eniko Borbolz Carpathian Escapes
PETROS BOUCHORIS RUNNINGREECE
Pure Ecuador Cia Ltd Bram Evers Pure! Travel Group
Marta Cabral ROTA VICENTINA
Richard Casswell Indotrek
Lucero Cevallos Galacruises Expeditions
Mabel Cheang Travel Wander LLP
Rosa Costa - AZORES Futurismo Azores Adventures
Chiara Dall'Aglio SviluppUmbria - Umbria Tourism Board
Catherine de Freitas Upstream Portugal - Try Portugal
Steeve Degroote Aventure Colombia
Marie Cecile Delaire Remota Patagonia Lodge
Ugochi Duru Cadril F & Projects Limited
Ugochi Duru Cadril F & Projects Limited
Rene DuTerroil Iran Doostan Tours
Mike Eskenasi Adventure Iran
Tami Fairweather ATTA
Klaus Fielsch Metropolitan Touring- ETICA
Ardalan Foroutan Iran Doostan Tours
Ambros Gasser ASI Reisen / WeDesignTrips
Lykke Geisler Yakaboylu Visit Greenland
Yvonne Gordon Travel Writer
Saskia Griep Better Places
Matthew Harahush Vaya Adventures
Aaron Hocking PEAK DMC
Kirsi Hyvaerinen PRÁTTO Consulting d.o.o.
Christopher Imumolen JPTS International Inc.
HUANG JIANTAO China Exploration
Jan Jorg Strik Vapues Tours - Nicaragua
santhosh Kanakandath Assaraya Travel & Tourism
Jim Kane Exito / Off the Table
Thomas Karagiannis Adrenaline Hunter
Capt Swadesh Kumar ShikharTravels India
Chhewang Lama Responsible Treks
Ulrika Larsson LWimages Studio
Marko LENARCIC Hiking & Biking Slovenia
Sheryl Lim Travel Wander LLP
Asa Lind Chong Escapade Sweden
Trish Mambinge Shearwater Adventures
Iris Marischi Ciclofree
Alina Mikolenaite Travel Addicts Club
Gal Mor Abraham Tours
Glenn Murray-Prior Action Culture GmbH
Gergana Nikolova Adventure Travel Trade Association
Andreas Norum Visit Varmland
Ayodele Oyeneyin Trade Global Marketing Tours
Gitta Paetzold Hospitality Association of Namibia
Georgi Palahutev Palahutev Travel
Kencho Palden Ongdi Everest Summit Lodge Pvt. Ltd
Robert Pinčević ACDC - Anima Croatia Destination Company d.o.o.
Colin Piper Discover Dominica Authority
Tanny Por Visit Greenland
JONAH RAMAMPIONONA RAMARTOUR Madagascar
Eduard Rauchdobler Mountain Lodges of Peru
Gregory Reeves Connections
Edward Reeves Drive Albania
Shiva Rimal GAP Adventure Programme Pvt. Ltd
Laurel Robbins Monkeys and Mountains Adventure Travel
Jimmy Rogers Maya Trails - Guatemala/Belize/Honduras
Ira Rroco Adventure & Fun Albania
Loren Rroco Adventure & Fun Albania
Sammy Salm Best of the Alps
manuel Sand Hochschule fðr angewandtes Management GmbH
John Slocum Exito Travel
Vicky Smith Earth Changers
Steven Soto Exito Travel
Katja Spitz Las Vegas Convention And Visitors Authority
Gabi Stowell ATTA
Deborah Tarabusi Boogie Pilgrim
Debra Taylor Antarctic Logistics & Expeditions
Jan Timmermans Boat Bike Tours
Per Arne Tuftin Norsk Reiseliv/Norwegian Tourism Partners
Michaela Urban Freelance travel photographer
Michael Vanderhurst Mammoth Lakes Tourism
Esther Verbueken Extreme Ireland Adventures
Sebastian Villena Crillon Tours
Ferdinand Weps TrainingAid
Maria Widhyasari SeaTrek Sailing Adventures
Steve Wilson Aspiring Adventures
Takashi Yamada KISO ONTAKE TOURISM OFFICE
Hristo Yanev VisitBulgariaOn.com
Radostina Yotova Odysseia-In Travel Bulgaria
[UNK] G Adventures
Lola Akinmade Åkerström Geotraveler Media

Register
Thanks for your interest in the ATTA's upcoming event. Please fill out this required form to register yourself. If you'd like to bring a guest, please have them fill out their own form for registration.