AdventureConnect: Outdoor Retailer with The Adventure Travel Conservation Fund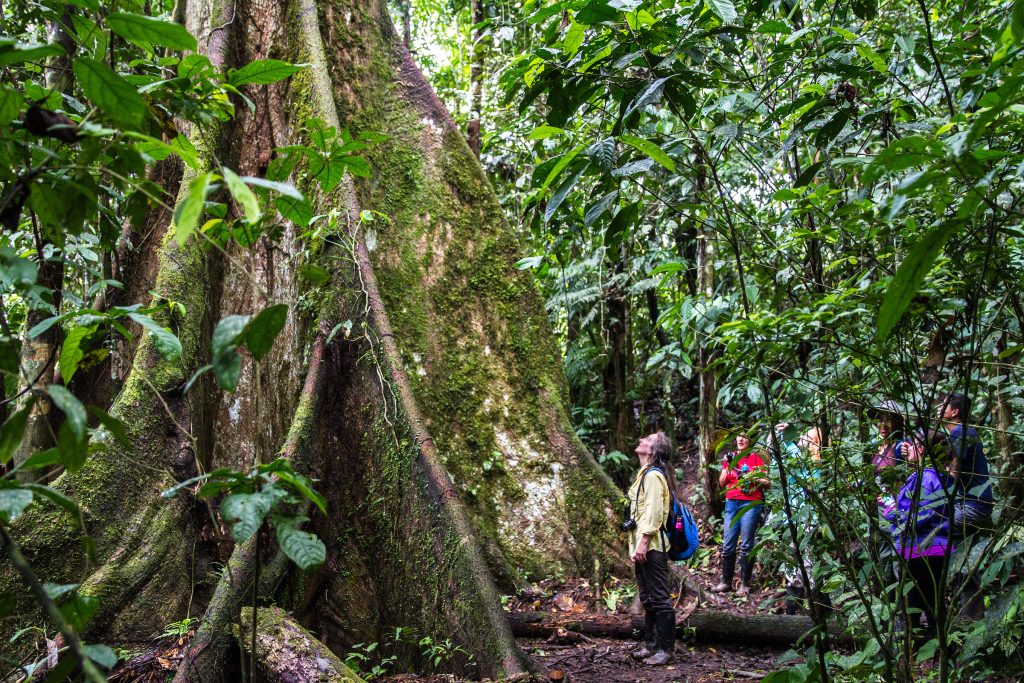 Join us at the 2017 Outdoor Retailer Winter Show on Wednesday, January 11th from 5:30-7:30pm for a special AdventureConnect hosted by the Adventure Travel Conservation Fund (ATCF). This will be an opportunity for retailers, gear brands, and industry partners to come together and learn about a newly launched non-profit for the adventure travel industry.
During the event, representatives from the ATCF's Adventure Leader organizations–Adventure Travel Trade Association, Eagle Creek, ExOfficio, REI Adventures, and UnCruise Adventures–will share why they believe this is an important step for the adventure travel industry.
Soraya Shattuck, ATCF Executive Director, and Steve Barker, the ATCF Board Chair, will also share a few words about the development and exciting progress to expect in 2017, the relationship with The Conservation Alliance, and why this new non-profit matters to the outdoor industry.
The ATCF will sponsor a drink for the first 50 attendees, and there will be an opportunity to win travel gear prizes from Eagle Creek and ExOfficio.
For more information about the Adventure Travel Conservation Fund, and to apply to become a member, visit: www.ATConservationFund.org or email [email protected].
As a part of the ATTA's overarching mission to serve as the hub and facilitator for responsible, profitable adventure travel businesses, destinations and media, AdventureConnect events offer our vibrant communities a chance to connect, network and grow. These events are hosted locally in destinations or conferences where the adventure travel community naturally gathers. AdventureConnects range from casual networking to group outings to structured peer-to-peer or educational roundtables. Access the full AdventureConnect event calendar for events near you.
Partner
Organizers
Attendees
Kathy Barrett ETB
Megan Behrbaum REI Adventures
Marc Berejka REI
Brian Brinkerhoff Backcountry Radio
Becky Brinkerhoff Western Life Radio/ Backcountry Radio Network
Amy Brown ExOfficio
Tracy Brunz REI
Jordan Campbell Writer | Marmot Ambassador
Kassondra Cloos Freelance Travel Writer
Bruce Damon Nomad Ventures
Jessica Dodson Eagle Creek
Cricket Ducat Virtuoso, Ltd.
Cynthia Dunbar REI Adventures
Richard G. Edwards ATTA Board Member
Tami Fairweather test
Tom Fritz Chief Outsiders
Fynn Glover RootsRated
Courtney Hans REI Adventures
Kay Henry Northern Forest Canoe Trail
Rob Holmes GLP Films
Karen Johnson
Laurel King Outdoor Industry jobs
Brandon Lake Western River Expeditions
Elizabeth Mackay Columbia Sportswear
Craig Mackey Mackey Partners
John Mead Adventure 16
Travis Merrigan GRAYL Water Purifiers
Josie Norris Adventure Travel Conservation Fund
Jim Nowak The dZi Foundation
Amy Roberts Outdoor Industry Association
Janine Robertson Insect Shield
Jill Robinson Freelance Journalist
Wendy Romanow Virtuoso, Ltd.
Ricky Schlesinger The Next Chapter
Soraya Shattuck Adventure Travel Conservation Fund
cindy shogan Alaska Wilderness League
Roger M. Spatz Eagle Creek
Brian Thompson ExOfficio and Marmot
Luis Vargas ATTA
Bruce Ward Chose Outdoors
Bruce Ward Chose Outdoors
Melanie Webb KÜHL Clothing
Mona West Cascade Designs, Inc.
Chunnie Wright Law Office of Chun T. Wright, PLLC