AdventureConnect Paris, IFTM Top Resa
Tuesday, 5 October 2021 @ 6pm
La Bulle de Voyage
7 rue d'Argenteuil, 75001 Paris
Métro Palais Royal (Musée du Louvre)

Register
Free Registration Required
Share This Event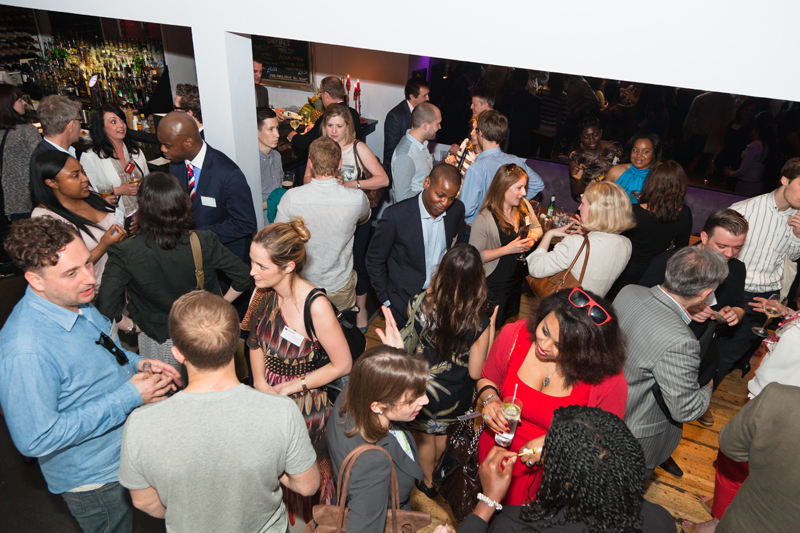 L' Adventure Travel Trade Association (ATTA), représenté par Céline, est ravi d'accueillir pour la première fois à Paris, notre événement de networking AdventureConnect où nous aurons le plaisir de recevoir toute la communauté des professionnels du voyage d'aventure. 
Notre soirée AdventureConnect Paris, est organisée en collaboration avec RESPIRE, le Tourisme de Demain, Auvergne-Rhône-Alpes Tourisme and Terres d'Aventure.
Le 5 octobre, vous êtes cordialement invités à rejoindre notre communauté francophone d'amis et collègues du voyage d'aventure, pour un nouveau rendez-vous AdventureConnect en présentiel, à ne pas manquer. La soirée aura lieu de 18h à 21h, dans le nouvel espace de coworking dédié aux professionnels du voyage, La Bulle de Voyage, situé juste à côté du Louvre!
Le but de ce rassemblement est de partager et de réfléchir ensemble sur le changement climatique, les voyages régénératifs et le tourisme de demain tout en réseautant et en dégustant un bon verre de vin et quelques délicieuses spécialités d'Auvergne-Rhône-Alpes.
Nous ouvrirons la soirée sur une table ronde, autour de thématiques qui nous touchent particulièrement:
Comment réduire l'impact du changement climatique sur le tourisme?
Quel est le principe des voyages régénératifs?
Quelle vision pour le tourisme de demain?
 avec :
Sabri Trabelsi, Vice Président de RESPIRE et Directeur Commercial de Murmuration FlockEO
Céline Fortin

, Responsable Régions Europe & Oceania,

ATTA

(Adventure Travel Trade Association)

Laurent Cormier

, Directeur Général Adjoint

,

Auvergne Rhône Alpes Tourisme
Eric Balian, Directeur Général de Terres d'Aventure (et ambassadeur d'ATTA)
Thomas Loubert, Co-fondateur de TogeZer, le réseau des receptifs francophones et agences de voyage, et modérateur de la session
Venez aussi participer à notre quiz sur le tourisme bienveillant en Auvergne-Rhône-Alpes et gagnez un voyage, en mode slow travel, dans la région, offert gracieusement par Terres d'Aventure.
Nous serons également tous présents à IFTM Top Resa du 5 au 8 Octobre 2021, et avons souhaité mettre à profit votre participation potentielle au salon pour vous offrir l'opportunité de se retrouver et reconnecter avec l'ensemble de notre communauté, dans un environnement plus convivial. Nous vous attendons donc pour une soirée très spéciale 'French style'…
Nous serons à votre  écoute et favoriserons l'interaction et le partage d'idées avec des cadeaux amusants à la clé, alors assurez-vous de vous inscrire pour réserver votre place dès aujourd'hui.
COVID-19: Conformément aux directives du Gouvernement français du 24 Août 2021, Vous devez présenter un pass sanitaire pour accéder aux lieux de loisirs et de culture et aux événements réunissant plus de 50 personnes. Nous demandons respectueusement aux participants non vaccinés (avec un test antigénique négatif de moins de 48 h) de garder leurs masques en permanence. Si vous avez été en contact récemment avec une personne testée positive pour COVID-19 dans les 2 semaines précédant l'événement, ou si vous ressentez vous-même des symptômes, tels que fièvre, mal de gorge ou toux, nous vous demandons de rester à la maison. Nous sommes impatients de nous retrouver en personne et en toute sécurité. Merci.
Pour plus d'informations sur les dernières restrictions et régulations, cliquez ici .
Dans le cadre de la mission globale d'ATTA de réunir et de faciliter l'engagement et le développement durable des acteurs professionnels du voyage d'aventure, les événements AdventureConnect offrent à notre communauté active et dynamique, une chance de se connecter, de réseauter et de se développer. Ces événements sont organisés localement dans des destinations ou des conférences où la communauté des voyages d'aventure se rassemble naturellement. Les AdventureConnects vont du réseautage occasionnel aux sorties de groupe en passant par les tables rondes structurées entre pairs ou éducatives. Accédez au calendrier complet des événements AdventureConnect pour les événements près de chez vous.
Partners
Organizers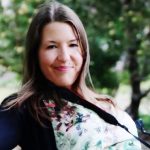 Céline Fortin, Responsable Régions Europe & Océanie
Adventure Travel Trade Association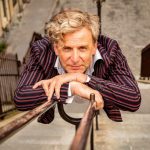 Fabio Casilli, President
RESPIRE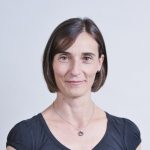 Delphine Chabert, Responsable Pôle Outdoor & Bien-être
Auvergne-Rhône-Alpes Tourisme
Attendees
Valentina Perego Active 4 Adventures - Discover France
Betty Chotard Active France Adventures - Discover France
Jordan Vergne AEGEAN AIRLINES
Julien Buot ATR
Celine Fortin ATTA
Audrey Mejean Audrey Mejean
Bhupinder Pal Singh Bhupinder Pal Singh
DENYS BERNARDIN CSE
Caroline Kutner Destination plus
Philippe Richard Easia ACTIVE
JASMINE RENAULT EASIA TRAVEL
Audrey Bernard Ecoris
Arnaud Devanlay Evaneos
Thomas LANGOUET Feelingo
Agnès Decramer Feelingo
Audrey Lelay Hotelbeds
Bernard Frantz i-trekkings.net
Jackie Lou Relleve Jackie Lou Relleve
MAUREEN DELA CRUZ MAUREEN DELA CRUZ
Cyrielle Nau Millesime Prive
Grégory ROHART My Wildlife / I-Trekkings / Objectif Nature
Sylvain Recouras Nomadays
Bénedicte Bijon Respire
Thibault Jeannin SERENDIP / TERRA GROUP
Vanina ROBERT Tanganyika expeditions
Heimburger Claire TANGANYIKA EXPEDITIONS
Alice Prevot Terra Bolivia
Pierre Boyer Terra Group
Constance Faysse Terra Group - Panamerica
Eric BALIAN Terres d'Aventure
Muriel Faure Tirawa
Thomas Loubert Togezer
Gil Giuglio VVF Mag
Ruvan de Alwis Walkers Tours
ERIC BAETENS Www.ericandthetrip.com

Register
Thanks for your interest in the ATTA's upcoming event. Please fill out this required form to register yourself. If you'd like to bring a guest, please have them fill out their own form for registration.
Reminder: ATTA will never sell or share your contact information.