AdventureConnect São Paulo, Brazil: World Travel Market Latin America
Wednesday, 5 April, 2017 @ 8:00 PM
Caetano's Bar
Avenida Engenheiro Caetano Álvares
5496 - Santana
São Paulo - SP, 02546-000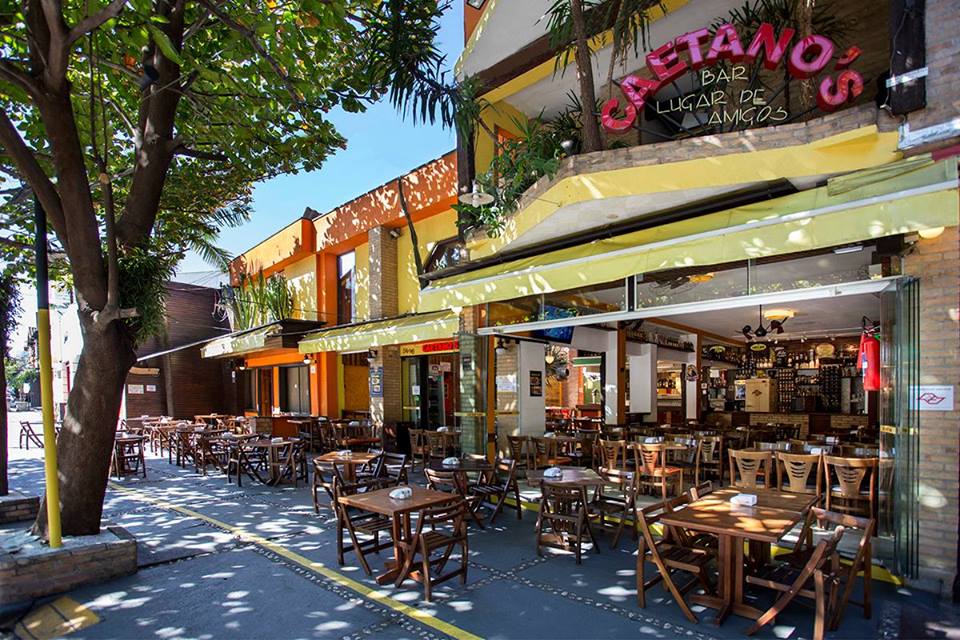 Join the ATTA's Latin American team for a casual AdventureConnect social event for travel industry and outdoor professionals in São Paulo, Brazil during World Travel Market-Latin America (WTM-LA) 2017.
We'll be gathering at Caetano's Bar, a fun locale that serves traditional Brazilian food and drinks near the trade show venue. Our presenting partners Bonito and Corumbá will be offering drinks, appetizers, giveaways and some inspiring stories about the region. ABETA and Embratur Brasil will also be supporting this event, so don't forget to bring your business cards to mix and mingle with the diverse travel professionals attending this event.
As a part of the ATTA's overarching mission to serve as the hub and facilitator for responsible, profitable adventure travel businesses, destinations and media, AdventureConnect events offer our vibrant communities a chance to connect, network and grow. These events are hosted locally in destinations or conferences where the adventure travel community naturally gathers. AdventureConnects range from casual networking to group outings to structured peer-to-peer or educational roundtables. Access the full AdventureConnect event calendar for events near you.
Partners
Organizer
Gabriella Stowell
ATTA - Regional Director, Latin America
Attendees
Attendee Name Pending...
Renata Asprino Brazil Trails
João Henrique Behrendt Crisval Tour
João Henrique Behrendt Crisval Tour
Débora Bordin Fundação de Turismo de Mato Grosso do Sul
Dante Campos Braztoa - Associa‹o Brasileira das Operadoras de Turismo
Karla Cavalcanti Fundação de Turismo de Mato Grosso do Sul
Walter Cayo Valle de Lobos
Marcus Ceneviva Girare - Turismo de Experiência
Rodrigo Coinete Bonito CVB
Alfredo Cornejo Worldwide Exotic Adventures SRL
Marianne Costa Vivejar
Gil Cunha Gil Cunha
Rob de Laet Global Discovery
Polyana de Oliveira Viare Travel
Glaucia Di Giacomo Valle de Lobos
Ana Duek Editor / Viajar Verde
Bram Evers Pure! Travel Group
Julia F.H.Sawaki Me Leva de Leve
Mariana Farjat Gran Hotel Presidente
Rodrigo Fernandez Nattrip DMC Brazil
Wilson Freitas EMBRATUR
Rafael Freitas Turismo Sob Medida
Luiz Giagio Estacao Ferias Viagens e Turismo
Christina Gläser Switzerland Tourism
Alejandro Greco Piratour
Nubia Jaramillo Galacruises Expeditions
Adrià Lacorte Aniyami Brazil
Mariana Madureira ABETA - Associacao Brasileira de Empresas de Ecoturismo e Turismo de Aventura
Janaina Mainchein Bonito Convention Visitors Bureau
Vanessa Marino Amazon Emotions
Renata Marques Interesting People
Matheus Marques Vivejar
Vinícius Martins MSV Adventure
Marcio Mecca Seppia
Maria Teresa (Fofa) Meinberg Turismo Consciente
Martyn Menke Jacare Travel
Val Murray Green Toad Bus
Lilas Nascimento Brazilian Tourist Board UK
Pedro Nassar Instituto de Desenvolvimento Sustentável Mamirauá
Eitan Ochoa Worldwide Exotic Adventures SRL
BARBARA OLIVEIRA ABETA - Associacao Brasileira de Empresas de Ecoturismo e Turismo de Aventura
Carolina Paiva Mandakaru
Gustavo Pinto Inverted America Journeys
Jaime Rios Jaime Rios Marketing
Diele Rodrigues Bonito Convention Visitors Bureau
Diele Rodrigues Bonito Convention Visitors Bureau
Diele Rodrigues Bonito Convention Visitors Bureau
Diele Rodrigues Bonito Convention Visitors Bureau
Diele Rodrigues Bonito Convention Visitors Bureau
Diele Rodrigues Bonito Convention Visitors Bureau
Diele Rodrigues Bonito Convention Visitors Bureau
Diele Rodrigues Bonito Convention Visitors Bureau
Diele Rodrigues Bonito Convention Visitors Bureau
Diele Rodrigues Bonito Convention Visitors Bureau
Veronica Cuellar Ruiz Diaz Pure! Travel Group
TALIA SACIO Condor Travel SAC
Guilherme Eduardo dos Santos Apino Brasil DMC
Douglas Sawaki Me Leva de Leve
Julia Serrano Aniyami DMC Brazil
Manuel Silos Pure Brasil
Douglas Simoes Pure Brasil
Edna Slavec Fundação de Turismo de Mato Grosso do Sul
Marcos Soares ABISMO ANHUMAS
Marco Tiago Boca da Onça
Gustavo Timo GFT Negócios e Sustentabilidade
Esther van Dort Epic Tours El Salvador
Jaqueline Vargas Ecoexperiencias Tour Operadores
Vinicius Viegas Nattrip
Bruno Wendling Mato Grosso do Sul Tourism Foundation
camila yida Viagens & Cia Tour Operator
Mayra Ykeizumi Raízes DS - Vivejar