AdventureConnect Seattle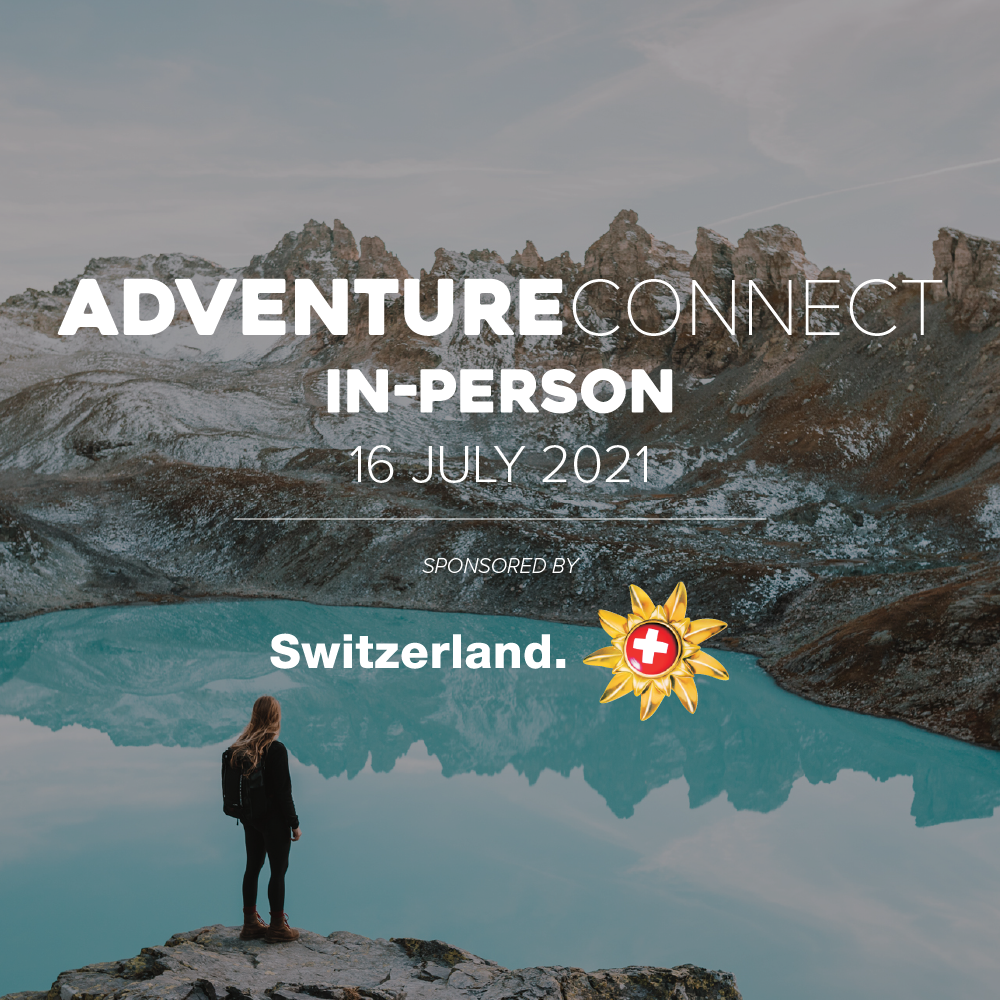 On July 16, you are invited to join your local adventure travel friends and colleagues, for an in-person AdventureConnect gathering in the outdoor courtyard of GRAYL headquarters in the Interbay neighborhood of Seattle.
The ATTA and Switzerland Tourism will share news about our strategic collaboration with sustainability at the core and ways the ATTA community can benefit from it. Plus we have a special announcement to make!
Switzerland will provide beverages and light hors d'oeuvres and present a short program, and we'll have some fun gear giveaways from other ATTA members, so make sure you register to reserve your spot today.
As per CDC guidelines, fully vaccinated attendees may opt not to wear face masks, while we respectfully ask that unvaccinated attendees keep masks on at all times. If you knowingly have come into contact with someone who has tested positive for COVID-19 within 2 weeks of the event, or if you feel any symptoms yourself, such as fever, sore throat or cough, we respectfully request that you stay home. We look forward to gathering in person again as safely as possible. Thank you.
Guests can park in the gravel lot next to the building or find street parking out front. The event will take place in the courtyard.
As a part of the ATTA's overarching mission to serve as the hub and facilitator for responsible, profitable adventure travel businesses, destinations and media, AdventureConnect events offer our vibrant communities a chance to connect, network and grow. These events are hosted locally in destinations or conferences where the adventure travel community naturally gathers. AdventureConnects range from casual networking to group outings to structured peer-to-peer or educational roundtables. Access the full AdventureConnect event calendar for events near you.
Partner
Organizers
Attendees
Daniel Pliske Access Asia Tours
Kim Hogle Adventure Travel Trade Association
Laurel Todesca Adventures in Good Company
Ambrose Bittner Ambrose Bittner - Red Lantern Journeys
Anita Loomba App in the Air
Shannon Stowell ATTA
Lesley Brannen ATTA
Gabi Stowell ATTA
Vitor Moiceichuka ATTA - Intern
Kelsey Wenger Awamaki
Pascale LeJeune BROWNELL
arun khanna colonels retreat
suman khanna colonels retreat
Wen Zhao-Pliske Colorado State University
Amy Anton Dash Away Trips
Amit Sharma Dreamscape Travelpoint
Amit Sharma Dreamscape Travelpoint
Liz Wall Eco Teach
Deb Smucker EcoTeach
Riley Morton Epic Entertainment
Shahadev Shrestha Everest Pioneer Trek Nepal Pvt. Ltd
Michael Bennett Explorer X
Genevieve Hathaway Genevieve Hathaway Photography
Jennifer Spatz Global Family Travels
Jennifer Spatz Global Family Travels
Monica arun Globetrotter LLC
Laura Mandelkorn Go Custom Travel
Ted Mandelkorn Go Custom Travel
Emily Shellabarger GRAYL
Angie Sowell GRAYL
Hannah Eklund Hannah Eklund - Tapestry Travel
Kimber Leblicq Kimber elements
Chuck Lennox Lennox Insites
Lisa Symonds Lisa Symonds Photography
Lisa Merrill Merrill Images
James Lungmus Montane Productions
Logan Barton-Rowledge Montane Productions
Maureen Seeley MountainMo, LLC
Silvia Baigorri N/A
Terry Feigenbutz NRS
Crai Bower Owner/FlowingStreamMedia.net
Sheri Doyle Pacific Northwest Journeys
Daniel Moore Pandion Consulting & Facilitation
Cristian Barra Patagonia Southernland Expedition
Clive Pursehouse Peloton Magazine
Duane Morrison Red Lantern Journeys
Madeline Sanders Sage Journeys
Hla Aye Shan Yoma Travel & Tours Co.,Ltd
Mitchell Pittman Side Road Media
Susan Cathcart Susan Cathcart - 58 Stars Travel
Susan Kelly Susan Kelly - Luxury Adventure Trips, Independent Affiliate of Travel Experts, Inc
Gretchen Traut The foxes photography
Jake Haupert The Transformational Travel Council
Kurt Kutay Transformational Travel Council
Kim Brown Seely Travel Journalist
Andrew Knutzen Tru Adventure Travel
liz galloway UnCruise Adventures
Stephan Schier WhereNext
Amelia Tockston Wicked Adventures / Anura Marketing
Viktoria Ayrapetyan YouLi
Troy Glennon Zegrahm Expeditions