AdventureConnect: South Africa – INDABA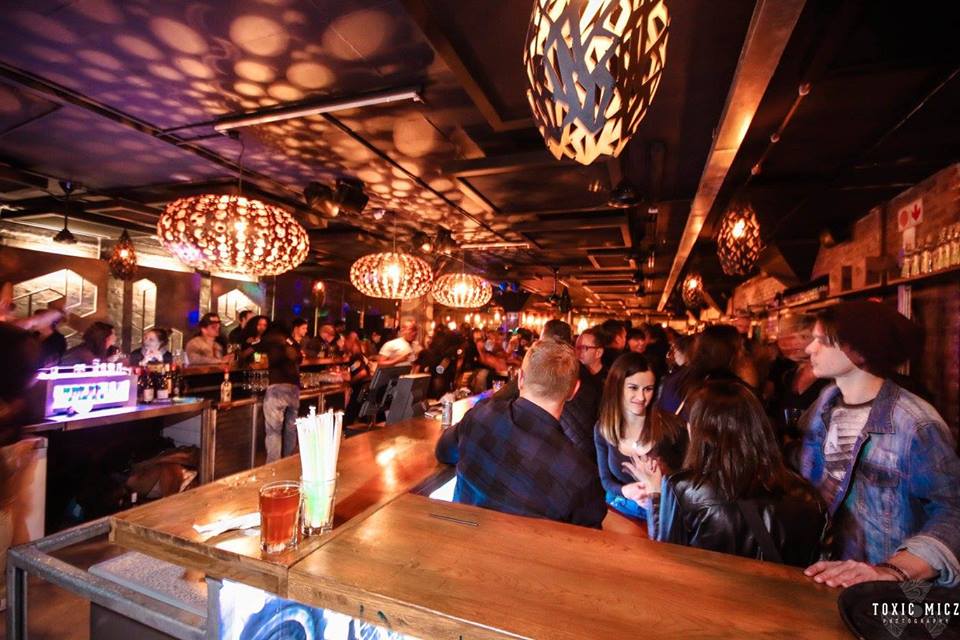 After a busy day of INDABA meetings, join the adventure travel community for a casual AdventureConnect social event at the new S43 Brewery, home to That Brewing Company. Enjoy your first round and light appetizers courtesy of S43 and Dirty Boots! Attendees will also have the chance to win the ever popular ExOfficio travel clothing and underwear, swag from S43 and other travel gear goodies!
As a part of the ATTA's overarching mission to serve as the hub and facilitator for responsible, profitable adventure travel businesses, destinations and media, AdventureConnect events offer our vibrant communities a chance to connect, network and grow. These events are hosted locally in destinations or conferences where the adventure travel community naturally gathers. AdventureConnects range from casual networking to group outings to structured peer-to-peer or educational roundtables. Access the full AdventureConnect event calendar for events near you.
Organizers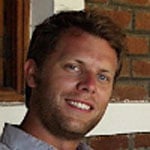 Tad Bradley
Kusini Collection
and AdventureConnect Regional Representative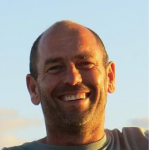 Johan Radcliffe
Dirty Boots
Attendees
Attendee Name Pending... Zegrahm Expeditions
Mahamoud Akka Libya Travel
Megan Alves African Chapter Tours (Pty) Ltd
Kristy Angellotti South Africa National Department of Tourism
Kristy Angellotti South Africa National Department of Tourism
Richard Arthur New Frontiers Tours
Adam Atkin Prestige Safaris
Birgit Bekker Ultimate Safaris Namibia
Pedro I. Bereciartúa Somos Mundo
Charmaine Beukes White Shark Projects
Casey Boden Monzi Safaris
Tad Bradley Kusini Collection
Sonya Bradley Kusini Collection
Mark Brown Canopy Tours, South Africa
Brad Cable Knysna Charters
Lisa Chinnapper New Frontiers Tours
Wilfred Chivell Marine Dynamics Shark Tours
Sandra Claassen Elela Africa
Ayesha Colquhoun Goway Travel
Shelley Cox Great Plains Conservation
Inge de Klerk white shark projects
Zilé De Kock Dyer Island Cruises Shark Cage Diving and Whale Watching
Virginia Dionisio South African Tourism
Virginia Dionisio South African Tourism
Virginia Dionisio South African Tourism
Cari Du Preez Marine Dynamics Shark Tours
Andre du Toit Safari and Tourism Insurance Brokers (SATIB)
Gary Elmes Tourvest
Gary Elmes Tourvest
Kylan Falk Civilized Adventures
Adam Fillmore AirVentures Hot Air Ballooning
Lance Foster Floodin
Pieter Geldenhuys PG TOPS
Chris Goodwin Active Africa
Meruschka GOVENDER Mzansigirl
Annalize Grimbeek MAG Tours and Safaris ZAR
Annalize Grimbeek MAG Tours and Safaris ZAR
Kaleisha Grobler Umhlanga Ocean Charters
Zaan Grobler Umhlanga Ocean Charters
Kaleisha Grobler Umhlanga Ocean Charters
Jared Harding Orca Foundation
Bill Harrop Bill Harrop\'s \"Original\" Balloon Safaris
Steven Hendriks Tenikwa Wildlife Awareness Cenre
Fran Herd Ker & Downey
Adam Hodge Goway Travel
Jim Holden Holden Safaris
Michelle Hollis Seolo Africa
Andrea Hugo Africapass/ Andrea Hugo Associates
Richard Ilett Transfrontier Parks Destinations
Busi Jonkers Cycle in Soweto
Leigh Katzen Afroventures Tours & Safaris
Andrew Kellet Gravity Adventures
Marie-Louise Kellett Gravity Adventures
Charlotte Key New Frontiers Tours
Jann Kingsley Seolo Africa
Karen Lee Kohler KwaZulu-Natal Tourism Authority.
Karen Lee Kohler KwaZulu-Natal Tourism Authority.
Michelle Kohne New Frontiers Tours
Colleen Kotze Seasons in Africa
Kimberly Krusell Honu Travel, LLC
Liz Loftus Alluring Africa
Brian Maher Sani Mountain Lodge
Mornay Marais Tours-De-Mornay
Natasha Marnewecke Ocean blue, skydive plett, white shark Africa
Marius Marnewecke Blackwater tubing
SINOKUHLE MBUYAZI NGIBA TOURS
James McIntosh Edusport Travel & Tours
Nikki Meyer Seolo Africa
Stephanie Mohrmann Ongava Game Reserve
Peter Moni Firelight Tours & Safaris
Daniel Moorefield Beyond boundaries travel
Tebs Mosothoane Amapondo Backpackers
Eleanor Muller Witsieshoek Mountain Lodge
Thomas Müller rainmaker travel
Thomas Ngomana Face Adrenalin
Glynn O'Leary Transfrontier Parks Destinations
Gill O\'Leary Moonglow Guest House
Nicola Palmer New Frontiers Tours
Taryn Paola New Frontiers Tours
Jessica Pociask WANT Expeditions - Wildlife and Nature Travel
Darron Raw Swazui Trails
Eugene Relling EcoTraining
Corne Schalkwyk EcoTraining South Africa
Jo Shirley Seolo Africa
Sarah Siefke Apex Expeditions
Wayne Sinclair Sundowner Adventures
Yolanda Smit Marine Dynamics Shark Tours
Deborah Smook Elgin Africa
Georgie Souchon New Frontiers Tours
Sara Stark Africa Adventure Consultants
Wayne Tifflin Tourism KwaZulu-Natal
Andriamanohera Tsitohaina Hery Setra National Tourism Office of Madagascar
Christian Ullbrich Floodin.com
Tolene van der Merwe South African Tourism
Marthinus Van der Westhuizen Untouched Adventures
rosemarie van staden National Accommodation Association of SA
Henre Venter Monzi Safaris
Carsten von Luttwitz Pack Safari
Richard Wyllie Tourism KwaZulu-Natal
Riana [UNK] African Horseback Safaris