AdventureConnect: Vancouver, BC
Wednesday, 27 September, 2017 @ 6:00 PM - 8:00 PM
Hootsuite Office
5 East 8th Avenue
Vancouver, BC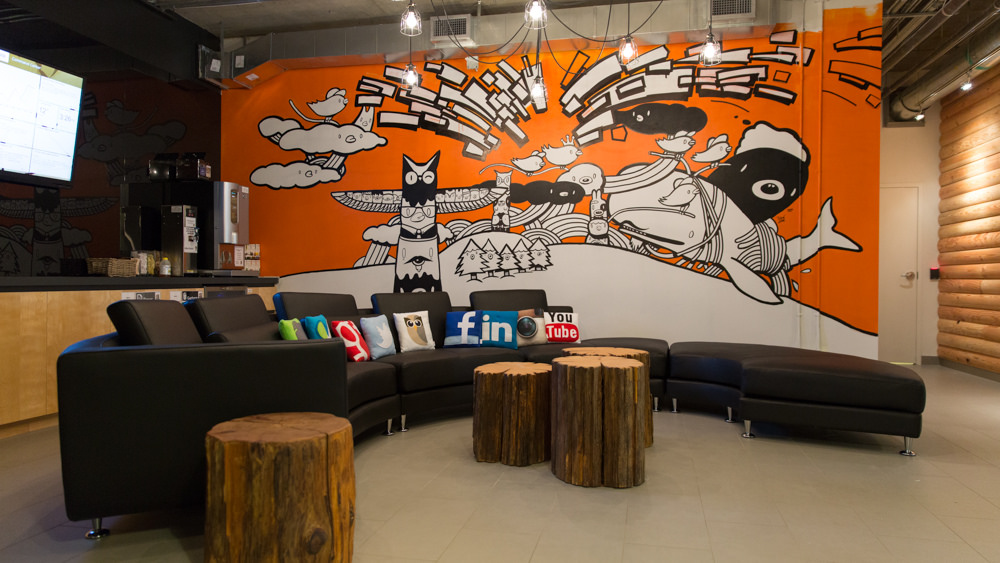 Join the Adventure Travel Trade Association and the Jordan Tourism Board on Wednesday, September 27th at Hootsuite from 6:00-8:00 PM for an AdventureConnect with the Vancouver, BC travel industry.
This travel community social event is a joint venture with friends from YTP and Travel Massive and includes an insightful panel discussion on building a web presence in the travel industry. The panel will have experts and influencers from Travel Massive, Hootsuite, Helly Hansen, our own Casey Hanisko, VP of Marketing & Communications of ATTA and moderated by Aaron Smith of Holidays for Humanity.
Some beer and light snacks will be served, thanks to our friends from Jordan and Hootsuite, along with chances to win prizes from Jordan and Helly Hansen.
Free registration is required, space is limited. If you have a question for the panelists, please place it in the comments section on your registration page and we'll do our best to include them in the discussion.
As a part of the ATTA's overarching mission to serve as the hub and facilitator for responsible, profitable adventure travel businesses, destinations and media, AdventureConnect events offer our vibrant communities a chance to connect, network and grow. These events are hosted locally in destinations or conferences where the adventure travel community naturally gathers. AdventureConnects range from casual networking to group outings to structured peer-to-peer or educational roundtables. Access the full AdventureConnect event calendar for events near you.

Photo © Hootsuite
Partners
Organizers
Casey Hanisko
ATTA - President, ATTA // Adventure 360
Brian Feldbloom
Holidays for Humanity
and AdventureConnect Regional Representative
Aaron Smith
Holidays for Humanity
and AdventureConnect Regional Representative
Attendees
National Adventure Bhutan National Adventure
Martin Aldrich Adventure Canada
Natalia Anja Natalia anja photography
Heather Arnold 1st Year Marketing Management Student BCIT
Lucas Aykroyd Professional Writer
Candice Bartlett Wild Women Expeditions
Candice Bartlett Wild Women Expeditions
Nancy Besharah Nancy Besharah
Lindsay Betts Mason Horvath
Bhanu Bhakta Kuikel Alternative Destinations Pvt.Ltd (Travel & Tour Operator Company)
Sakshi Bharwani Riipen
Jim Bjorkes Rezgo
Chris Blachut The Unconventional Route
Adrian Boettcher Expedia
Pascal Caillette V2V Vacations
Teece Camporeale DownieLive
Baz Cardinal Bowen Island Adventures
Genevieve Coleman GOGO vacations
Jody Corothers Jody Corothers - Vision Travel
Michael De Jong Buddybuild
Katrina Dekur Tourism Vancouver
Alina Doaga British Columbia Institute of Technology
Jill Doucette Synergy Enterprises
Michael Downie DownieLive
Michel Dubreuil Destination Canada
Eric Elder LBW travel
Eric Elder LBW travel
Dana Elford North South Travel
Claudia Escobar 1980
Brian Feldbloom Holidays for Humanity
Ernst Flach South Australian Tourism Commssion
Michael Funk Banana Backpacks
Melissa Gagne Eaten & Told
Tarana Goswami Airline Pros
Casey Hanisko ATTA
Genevieve Hathaway ArchaeoAdventures Tours
Kathryn Hellman Ledcor Construction
Frances Hui FHS EVENTS
rami itani The Travel Group
Trevor Jansen Staggering Media
Dale Jensen Dale Jensen and Associates
Alyssa Jimenez Fernweh Travel
Ravina Johal Finisterra Travel
Liz Johnson Icelandair
Tina K TK Consulting
Mark Keri Vancouver Convention Centre
Chad Krolouski Guiides.com
Ben Land REC Media
David Landers freelance writer
Lauryn Lantela Worldgo travel
Claudia Laroye Freelance Travel Writer + Editor
Natalie Lauzon 50 Degrees North
Mike Lever Nautilus Liveaboard Dive Adventures
Theresa Lilly Pinnacle Hotels
Elyse Mailhot One Ocean Expeditions
Elyse Mailhot One Ocean Expeditions
Patricia Manning Renshaw Travel
Bryan Marable LaGrave Agency
Colleen Maxwell The Travel Group
Cait McDonald Adventure Travel Trade Association
Ellen McIlvaine PONANT
Ross McKinnon Expedia Cruiseshipcenters
McKenzie McMillan The Travel Group
Mona McPhee Miller Nash Graham & Dunn
Shannon Melnyk Freelance Journalist
Shannon Melnyk Freelance Journalist
Jacynta Michell Cantrav
Charlie Millar Rocky Mountaineer
Dorsa Mojtabavi BCIT School of Business
Keri Montgomery Finisterra Travel Ltd.
James Morris VentureWeb Design
Theresa Mottet SeaTrek Bali Sailing Adventures
Karl Muller Airline Pros
Jalal Nanji Jalal Nanji
Savannah Nathaus Caplano Unversity Tourism
Christina Newberry Freelance travel writer
Cheryl Northorp Travel professionals
Gideon Nurick Quivertree Family Expeditions
Katie Olsson Air Canada Vacations
Faris Oweis DigitalTown
Beverley O\'Neil O\'Neil Marketing & Consulting / Numa Communications Ltd.
Kevin Pals Tourism Vancouver
Kiki Paris Wanderlust Portfolio
Jennifer Potter Jennifer Potter
Kiley Redhead Bowen Island Adventures
Jessica Renshaw Renshaw Travel
Carly Renshaw Renshaw Travel
Fibert Robert ABOVE & BEYOND PHOTOGRAPHIC TOURS AND SAFARIS LTD
Kim Roberts The Unconventional Route
Peter Rodríguez-Pontón Hamaca Tropical Tours
Paul Ross Travel Photojournalist
Rachel Ryall The Vancouver Fish Company
Megan Sadler Rocky Mountaineer
Gordon Sagar Corporate Traveller
Sandra Sallovitz Destinos Enterprises Ltd
Trish Sare BikeHike Adventures
Mark Sissons Freelance Travel Writer
Mark Sissons Freelance Travel Writer
Evan Slade Level Furnished Living
Aaron Smith Holidays for Humanity
Sunniva Sorby Polar Latitudes
Tegra Nuess Tegra Stone Nuess Photography
Robert (Bob) Sung A WOK AROUND CHINATOWN
Leif Sverre Island Expeditions
Claire Taschereau Buddybuild
Bryan Taylor Rocky Mountaineer
Lucia Terra Terra Solutions Communication Services
Chris Thompson Corporate Traveller
David Tikkanen British Columbia Institute of Technology
Amelia Tockston Wicked Adventures / Anura Marketing
Matthew Vaughan CruiseExperts Travel Ltd.
Jerry W. Bird Africa Travel Magazine
Miles Walker On The Go Tours
Kemi Wells North South Travel
Morgan Westcott BCIT
Nicola Wilson Finisterra Travel Ltd.
Lily Xu Amigos Travel

Sold Out!