AdventureConnect: Vancouver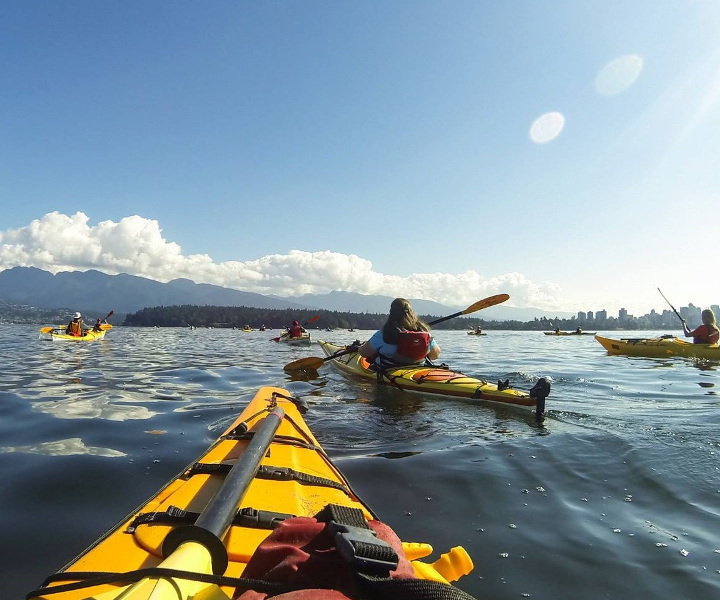 On Thursday, July 26, join your adventure travel industry friends on a guided kayak tour along Vancouver's beautiful shorelines with our friends at Ecomarine. This trip is great for beginner and experienced paddlers alike, with stunning views of towering mountains, beaches and the city's skyline.
We'll meet at Ecomarine's Jericho Beach location at 1300 Discovery St, Vancouver, Canada (the north east corner of the Jericho Sailing Centre compound). After the paddle, we'll gather for a complimentary beer hosted by the ATTA in the North East Room of the Jericho Sailing Centre. If you're unable to make kayaking, but would like to join the group afterwards, meet in the North East Room at 7:30pm.
Kayaking cost is generously discounted at $35 CAD per person, payable to ATTA via Paypal in advance, and includes all kayaks (a mix of singles and doubles), safety gear and guides.
IMPORTANT:  Two action items must be taken. Please register below and pay kayaking fee here. The deadline to register and pay fee is Tuesday, July 24. A minimum of 20 participants is required and space is limited. The tour will go rain or shine.  Cancellations only for unsafe paddling conditions.  Registration will close when it is full, so please register only if you can commit to attending. Registered attendees will receive confirmation and further details like what to bring and where to park the week before the event.
As a part of the ATTA's overarching mission to serve as the hub and facilitator for responsible, profitable adventure travel businesses, destinations and media, AdventureConnect events offer our vibrant communities a chance to connect, network and grow. These events are hosted locally in destinations or conferences where the adventure travel community naturally gathers. AdventureConnects range from casual networking to group outings to structured peer-to-peer or educational roundtables. Access the full AdventureConnect event calendar for events near you.
Partner
Organizers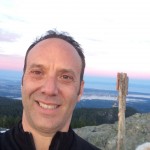 Brian Feldbloom
Holidays for Humanity
and AdventureConnect Regional Representative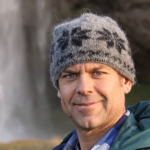 Aaron Smith
Holidays for Humanity
and AdventureConnect Regional Representative
Attendees
Tamara Green Above and Beyond Travel
Jerry W. Bird Africa Travel Magazine
Muguette Goufrani Africa Travel Magazine
Juan Lema ArchaeoAdventures Tours
Darryl Leniuk Aventur Marketing
Trish Sare BikeHike Adventures
Tracy Bymoen BikeHike Adventures
Jonny Bierman Eco Escape Travel
Nicola Wilson Finisterra Travel Ltd.
Keri Montgomery Finisterra Travel Ltd.
John Beauvais Flight Centre Travel Group - Canada
Suzanne Morphet Freelance Writer & Photographer
Genevieve Hathaway Geneview Hathaway Productions
Peter Rodríguez-Pontón Hamaca Tropical Tours
Brian Feldbloom Holidays for Humanity
Aaron Smith Holidays for Humanity
Marie Hunter Hunter Digital
Deborah Campagnaro Indigenous Kokoda Adventures
JOHANNA SHORT KOKODA FUZZY WUZZY
Lindsay Betts North South Travel
OYEWOLE FRANCIS OLUWASINA OPLAND TRAVELS & TOURS LTD.
Sunniva Sorby Polar Latitudes
Ambrose Bittner Red Lantern Journeys
Irene Wong Red Lantern Journeys
Tina K TK Consulting
Miles Walker Toodeck Travel
Kristen Mucha Wildcoast Adventures
Eric Sakawsky Worldgo Travel Management
SHONA SAKAWSKY WORLDGO TRAVEL MANAGEMENT
JAMIE PEARSON Worldgo Travel Management