AdventureConnect Washington DC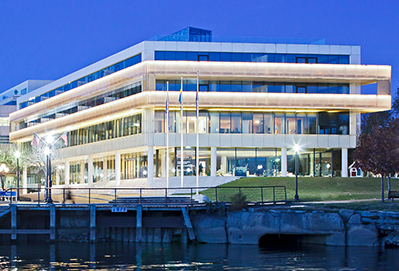 Join us and your adventure travel industry friends for an evening of Swedish hospitality on Thursday, November 1st in Washington DC. We'll gather at the beautiful Embassy of Sweden, known for embracing the Swedish philosophy of environmental stewardship and sustainable design principles. Here you'll get a taste of what the experience in Sweden will be when we head to Gothenburg for the 2019 Adventure Travel World Summit. Enjoy drinks and appetizers courtesy of our Swedish hosts. Jenny Jonevret of Visit Sweden will give us a unique look into sustainable nature and adventure tourism of Sweden.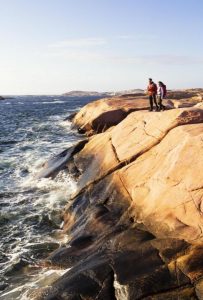 Thanks to our generous hosts for the evening, Visit Sweden, you will also have a chance to enter a raffle and win a trip for two to West Sweden!
Airfare from Washington DC or New York is included and provided by 
SAS Gateway
.
There will be time to connect with other adventure travel trade folks at this social networking AdventureConnect, so remember to bring your business cards and please register below as space is limited.
Parking: If you drive, there are several parking options.
Metered parking: Along K Street, N.W., under the Whitehurst Freeway.
Thompson's Boat House parking lot at the end of Virginia Avenue, just off Rock Creek Parkway.
As a part of the ATTA's overarching mission to serve as the hub and facilitator for responsible, profitable adventure travel businesses, destinations and media, AdventureConnect events offer our vibrant communities a chance to connect, network and grow. These events are hosted locally in destinations or conferences where the adventure travel community naturally gathers. AdventureConnects range from casual networking to group outings to structured peer-to-peer or educational roundtables. Access the full AdventureConnect event calendar for events near you.
Partner
Organizers
ATTA -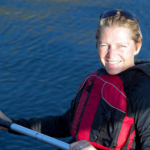 Jenny Jonevret
Visit Sweden
Attendees
Stephanie Arbetter Hilton
Kate Armstrong Kate Armstrong
Veronique Autphenne Veronique Autphenne - Pax Travel Design
Matt Baker Terrapin Adventures
Jeryl Baker Terrapin Adventures
Eric Brodnax Land.com Network
Jennifer Brown Travel Place
Leah Brown Rustic Pathways
Arleta Cosby Arleta Cosby - Cosby Travel Consultants
Elise Crane Open World Racing
Mary Cruz George Washington University
Tania Curry World Wildlife Fund
Batsukh Delgersuren Mongolian Travel
Celene Di Stasio DC Visionaries
Jared Dial National Parks Conservation Association
Sydni Dreher InJoy Travel LLC
Judith Ecochard Lyra Magazine
Karl Egloff World Wildlife Fund (WWF-US)
Ian Fitzpatrick World Footprints LLC
Tonya Fitzpatrick Tonya Fitzpatrick
Adelaide Folks Sun Runner Holidays Travel & Tours
Kamica Fortune InteleTravel
JACKSON C GERST III Airline Pros
Ami Greener Greener Travel Company, LLC
Alena Hadley National Geographic Expeditions
Connie Haeder Adeona Odysseys
Valerie Haeder Adeona Odysseys/Adaro Adventures
Arlo Hemphill The Green Gatsby
Kathy Hill Sales Manager
Sophia Hock Papilia
Rob Holmes GLP Films
Yuri Horowitz Yuri Horowitz Tourism Consulting
Abderrahman Idrissi Morocco Immersion Tours & Adventures
Emma Impavido Academic Travel Abroad
Elizabeth Jordan n/a
Katie Joyce George Washington University
Tara Keir National Geographic
Anna Klapper Borealis Strategies
Pete Kovacevic Alpine Adventures
W L George Washington University
Irene N. Lane Greenloons
Donald Leadbetter National Park Service
Wendy Li World Bank
Cynthia Linnell American Institute of Architects
Francesca Linoci The George Washington University
Sharon Louthian Morocco Immersion Tours & Adventures
Juan Luna-Kelser The George Washington University
Robin Mason Out of the Box Research and Consulting
Inna Maximenko Baikal Natural Reserve
Neville Andrew Mehra Nampora
Emily Milligan Fly My Group
Rebecca Morris GWU
Luke Neuhaus Bates White
Darley Newman Equitrekking
Ibrahim Osta Chemonics International
Gio Palatucci Sparkloft Media
Abigail Pelon Miss
Matthew Phillips AARP Travel
Chase Poffenberger Academic Travel Abroad
Elizabeth Pozind GWE Travel/American Express
Andrew Riedy Open World Racing
Andrae Roberts-Dukes Trafalgar
Talia Salem Talia Salem
Anne Selee Carry On For One Travel
Wes Snow Museum of the Bible
Mac Stormont RLJ
Catherine Streater The George Washington University
Paige Totaro Unquote Travel / All Over the Map
Corrine Turke Sparkloft Media
Dianne Wallace Monumental Travel & Events
Richard Wallace Dianne Wallace - Monumental Travel & Events
Chun Wright Law Office of Chun T Wright, PLLC
Maureen Wyse George Washington University
Shane Yeager DC Visionaries
Donna Zeigfinger Donna Zeigfinger - Green Earth Travel LLC

Sold Out!