AdventureConnect Denver
Wednesday, 21 August 2019 @ 5:30 p.m.
Wayfinder Co-op
525 Santa Fe Drive
Denver, CO 80204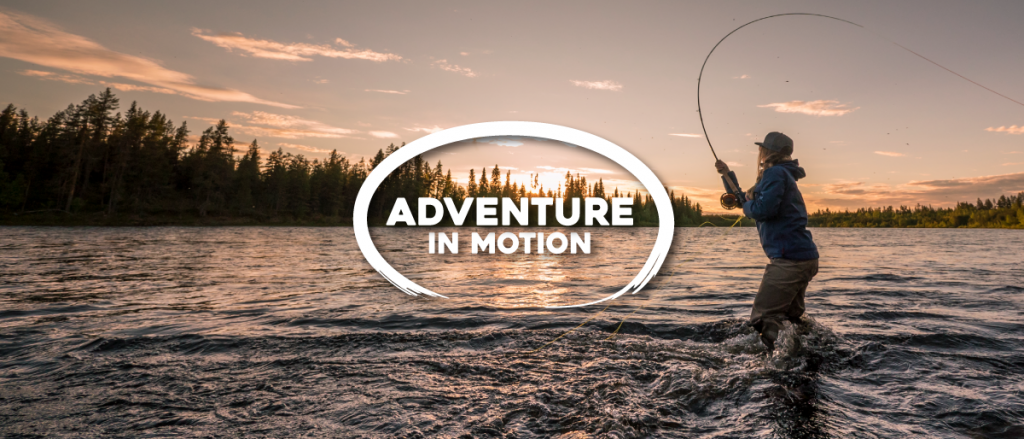 Come out and join your local adventure travel industry friends and OneSeed Expeditions in Denver for a very special screening of the Adventure in Motion film contest.
This will be the sixth year that Adventure.Travel proudly presents the Adventure in Motion short film competition, where tourism organizations and businesses submit short films created in the last year that inspire viewers to experience adventure travel. Each year the films submitted by industry members become increasingly more dynamic, so be ready to come out and enjoy this year's films, along with light snacks, drinks and conversation.
There will be plenty of time to mix and mingle with your fellow friends from the tourism industry so don't forget to bring your business cards!
As a part of the ATTA's overarching mission to serve as the hub and facilitator for responsible, profitable adventure travel businesses, destinations and media, AdventureConnect events offer our vibrant communities a chance to connect, network and grow. These events are hosted locally in destinations or conferences where the adventure travel community naturally gathers. AdventureConnects range from casual networking to group outings to structured peer-to-peer or educational roundtables. Access the full AdventureConnect event calendar for events near you.
Partners
Organizers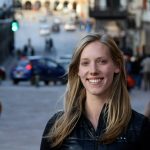 Kate Mason
OneSeed Expeditions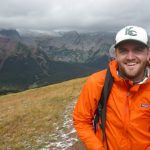 Chris Baker
OneSeed Expeditions
Attendees
Erin McVoy 3 Legged Thing
Josh Berendes 3/3/16
Kelly Kimple Adventures in Good Company
Robin Paschall Adventures Within Reach
Dean Paschall Adventures Within Reach
Sean Philbrick ATTA
Shannon Stowell ATTA
Gabi Stowell ATTA
George Johns Aurora Expeditions
Brittany McNamara B Out Exploring
Christian Harmuth B Out Exploring
Louise Sternberg Boulder Valley School DIstrict
Allison Sturm CU MBA Candidate 2020
Jim Delillo Delillo Photography
David Friedersdorf DispatchHealth
Lucas Studer Exito Travel
Leo Robadey Exito Travel
Maria Elena Price ExperiencePlus! Bicycle Tours
Michael LaPorta Fearless Leaders Travel
Anya Lazutkina Fearless Leaders Travel
Brandon Morris FlashpackerConnect
Brandon Morris FlashpackerConnect
Rodney Leeseberg Frame By Frame LLC
Mark Vermeal Fred C. Church
Ana Kress Gateway Travel & Cruises
Jen Leong GLP Films
Judy DeLillo Guest
Aaron Snyder Hog Leg Fly Fishing
Reid Coen Imprint Tours
John McMillen InsideJapan Tours
Kirsten Belinsky InsideJapan Tours
Kathy Johns Inspirato
Joel Weissman JMWeissmanLLC
Michael Healy Khiri Travel
Christine Winebrenner Irick Lotus Sojourns
Luke Hall Luke Hall photo
Nick Robinson Macs Adventure
Andy Frame Macs Adventure
Chase Marston Macs Adventure
Matt Corliss mattcorliss.com
Helle Sorensen Metropolitan State University of Denver
Katie Torrance N/A
Brittany Haugen N/A
Betsy Feighner n/a
Hannah Beggs N/a
Sara Higgins Natural Habitat Adventures
Renata Haas Natural Habitat Adventures
Conor Frantzen Natural Habitat Adventures
Rashel Gandhi Natural Habitat Adventures
Kendal Bower Natural Habitat Adventures
Nick Grossman Natural Habitat Adventures
Emily Kleinburd Natural Habitat Adventures
Kelley Fisher Natural Habitat Adventures
Sarah Warren Natural Habitat Adventures
Ami Jones Natural Habitat Adventures
Devon Petersen Natural Habitat Adventures
Ted Martens Natural Habitat Adventures
Kelly Haugen Nomad Gloves
Leo Gross None
Sergio Nuñez Oneseed Exepeditions
Kate Mason OneSeed Expeditions
Glenna Barron OneSeed Expeditions
Chris Baker OneSeed Expeditions
Gabriela Nunez Oneseed Expeditions
Matt Leach OneSeed Expeditions
Brad Carothers OneSeed Expeditions
Beth Mercier Quark Expeditions
Stephen Fleet Retired
Mike Gheleta Riverside Enterprises
John Marrinucci RKMC
Jessica Sveen RMMFI
Sean Makau Rowdy Mermaid Kombucha
Whitney Young Self
Tom Damon Southwind Adventures
Scott Sternberg Star Mountain Consulting Group
Hattie Ryan Sun Cat Gardening
Stephen Cousineau TCG Capital
Emily Smith The Wild Source
Darcie Carr The Wild Source
Dave Hoyt Timberline Adventures
Barbara Hoyt Timberline BH Adventures
Jaime Olive Tusker Trail
Josh Wayne Uncommon Sense
Chase Ryan USC Consulting
Gabrielle Venturi Vaya Adventures
Kiki Paris Wanderlust Portfolio
Kathy Dragon Whole Journeys
Получите ваш бонус www.yandex.ru Получите ваш бонус www.yandex.ru Получите ваш бонус www.yandex.ru