AdventureConnect: Aqaba, Jordan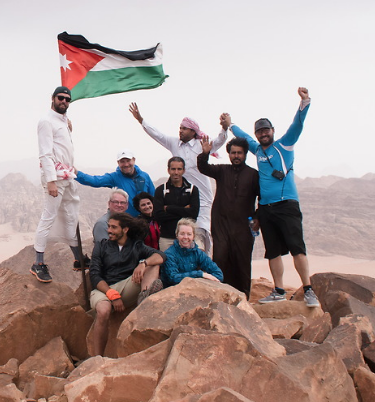 On December 20, travel industry professionals in Jordan are invited to participate in a special AdventureConnect event hosted by the ASEZA (Aqaba Special Economic Zone Authority) and Hyatt Regency Aqaba Ayla Resort.
AdventureConnect networking events are held around the globe, connecting local travel companies and industry professionals who are facing similar situations and challenges.
At this free AdventureConnect, ATTA's Manal Kelig will recap the impact of two successive years of AdventureNEXT events in Jordan, and present news and opportunities for the region to dig in deeper with the third year regional AdventureNEXT coming up on April 1-3 at Aqaba, Jordan. Joined with representatives from Jordan Tourism Board, participants will help envision the future of adventure tourism in the region, discussing how the Near East region can tap into new global markets and cater to today's traveler.
There will be opportunities to ask questions and share ideas for maximizing results for the region, along with ample time to network and connect with peers. Refreshments will be provided.
IMPORTANT: Attendance is extremely limited. Please RSVP to secure your free registration.
As a part of the ATTA's overarching mission to serve as the hub and facilitator for responsible, profitable adventure travel businesses, destinations and media, AdventureConnect events offer our vibrant communities a chance to connect, network and grow. These events are hosted locally in destinations or conferences where the adventure travel community naturally gathers. AdventureConnects range from casual networking to group outings to structured peer-to-peer or educational roundtables. Access the full AdventureConnect event calendar for events near you.
Partners
Organizers
ATTA -
Malia Asfour
ATTA - Director, Jordan Tourism Board North America
Attendees
Mustafa Al-Ajlouni Aqabawi
Mohammed Saadeen Aqabawi
Samer Bitar Coral garden diving center
zeena Ahmad Details travel agency
Adeeb Hasanat Jordan Inspiration Tours
Adeeb Hasanat Jordan Inspiration Tours
Sahar Barqawi sawwa7
Yazan Alsaad Sea guard
Yazan Alsaad Sea guard