AdventureConnect Bogotá
Tuesday, 25 February 2020 @ 18:00 - 21:00
La Taperia
Cra. 4a # 26D – 12, Bogotá, Colombia
Register
Free Registration Required
Share This Event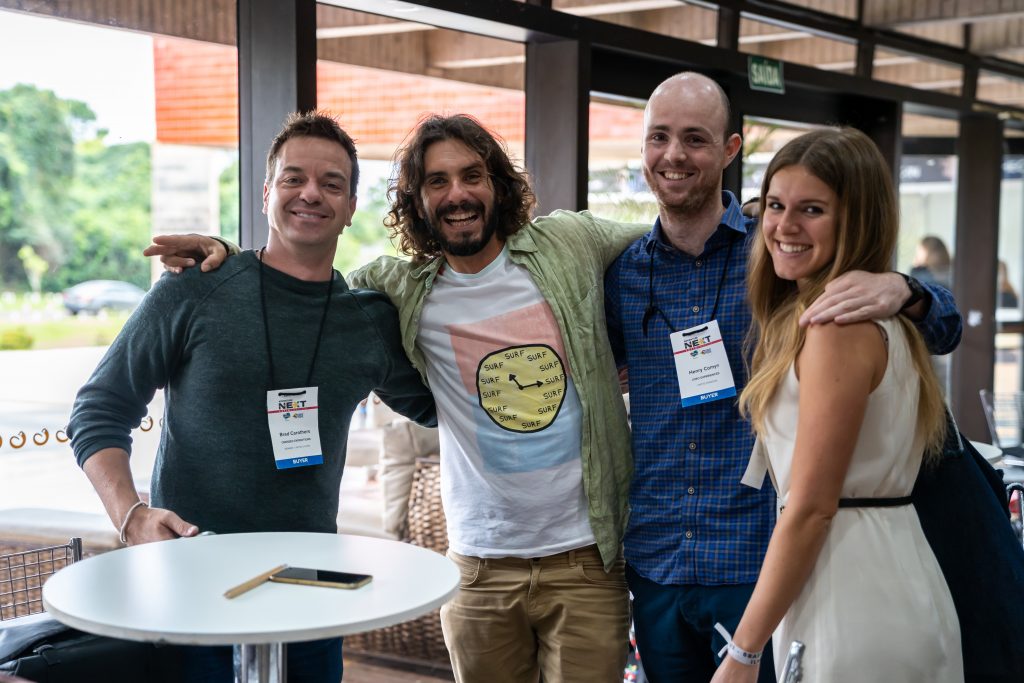 El equipo de América Latina de ATTA, ACOTUR y WhereNext  se complace en invitarlos a nuestro próximo AdventureConnect, destinado a profesionales del segmento de Turismo de naturaleza y de Aventura, el cual se llevará a cabo en el restaurante la Tapería, en el tradicional barrio de la Macarena (Cra. 4a # 26D – 12). Gracias al apoyo de nuestros aliados locales, tendremos la oportunidad de compartir un brindis, celebrando la unión de fuerzas en Latinoamérica.
Como parte de la misión integral de ATTA de servir como centro y facilitador para negocios, destinos y medios de ecoturismo y turismo de aventura, AdventureConnects ofrece a nuestra comunidad una oportunidad para conectarse y crecer. Estos eventos se organizan localmente en destinos o conferencias donde la comunidad de ecoturismo se reúne naturalmente. Los eventos de AdventureConnects varían de networking casual para salidas de grupo, o hasta sesiones educativas. Accede al calendario completo de los eventos de AdventureConnects para saber cuál está cerca de ti.

Para confirmar su presencia regístrese aquí.
Partners
Organizer
Andres Diaz
ATTA - Regional Manager of Latin America
Attendees
Nelson Diaz Abordando
Diego Alejandro Vanegas Fetiva Abordando
Julien Rouyrre Adventure Colombia
Carolina Gil ANATO
XIMENA URJEL ANTARCTICA21
Brayan Giraldo Anvitur
Dárliz Cáceres Aracataca Tours
Osmiro Jiménez Asoguitur
Natalia Bohorquez Castilla Avianca
Jairo Portillo Baquianos Travel
Leidy Portillo Tovar Baquianos Travel & Adventure
Eleonore Devillers CALEO Sustainable Tourism
Stefania Doglioni Cali Valle Bureau
Catalina Garcia Cali valle bureau
Rene Suter Chaska Tours, Colombia
Agustín Lara Cienatours
Jhon Cantillo Ciénaga Mágica
Julio Casadiego Colombia Travel Operator
Adriana Gomez Colombian Journeys
Juan Sebastián Durán Creata
Camila Bernal Creata
Dairo Cuenta Dairo ecoturs & servicios turisticos
Valentina Salazar Eco hotel las Palmas
HELIDA LEON ECODESTINOS COLOMBIA
Tomas Botero V El Nido del Cóndor Ecolodge
Jaime Botero M El Nido del Cóndor Ecolodge
Mauricio Rincón Fundación Creata
Julian Huérfano Fundación Creata
Juan pablo Echeverri Hacienda Venecia
Natalia Londoño Hacienda Venecia
Enrique Pulido Uribe IMPULSE Travel
Sebastian Rodriguez IMPULSE Travel
Lizeth Riaño Impulse Travel
Diana Florez Impulse Travel
Andres Delgado kaishitravel
Fanny Muñoz Magic Tour Colombia
Maira Mendivil Magic Tour Colombia
Constanza Olaya Ministerio de Comercio, Industria y Turismo
Sabrina Jaramillo Miss
Cesar Angel Nature Trips Colombia
DIANA MARIN Nature Trips Colombia
Jair Moreno tellez Okay travel
Mauricio Castiblanco OpEPA
Isabel Cristina Giraldo Paramo Trek SAS
Wendy González Paraíso Veneciano Tour
Patricia Ramirez ProColombia
Angelika Koehler Pure! Colombia
Daniel Senderovsky Pure! Colombia
Claudia Vásquez SENA - Gestión de Destinos Turísticos
Amalia Vásquez Murillo SIPPO Suiza
Sebastián Barthel South American Tours de Colombia SAS
Valentina Laverde Swisscontact
Olinto Angarita Taroa Adventures
Andrea Bonilla This is Cartagena
Jules Bruno Tucaya colombia
Daniel Rodríguez Uncover Colombia
Ruben Espitia VOL Clever Water
Omar Gutiérrez Vía Parque Isla de Salamanca
Steph Dyson Worldly Adventurer/Freelance

Register
11 Spots Remaining!
Thanks for your interest in the ATTA's upcoming event. Please fill out this required form to register yourself. If you'd like to bring a guest, please have them fill out their own form for registration.
Reminder: ATTA will never sell or share your contact information.