AdventureConnect: Boston
Thursday, 27 September 2018 @ 5:00 PM - 7:00 PM
829 Studios
300 Massachusetts Ave, Boston, MA 02115
Floor 3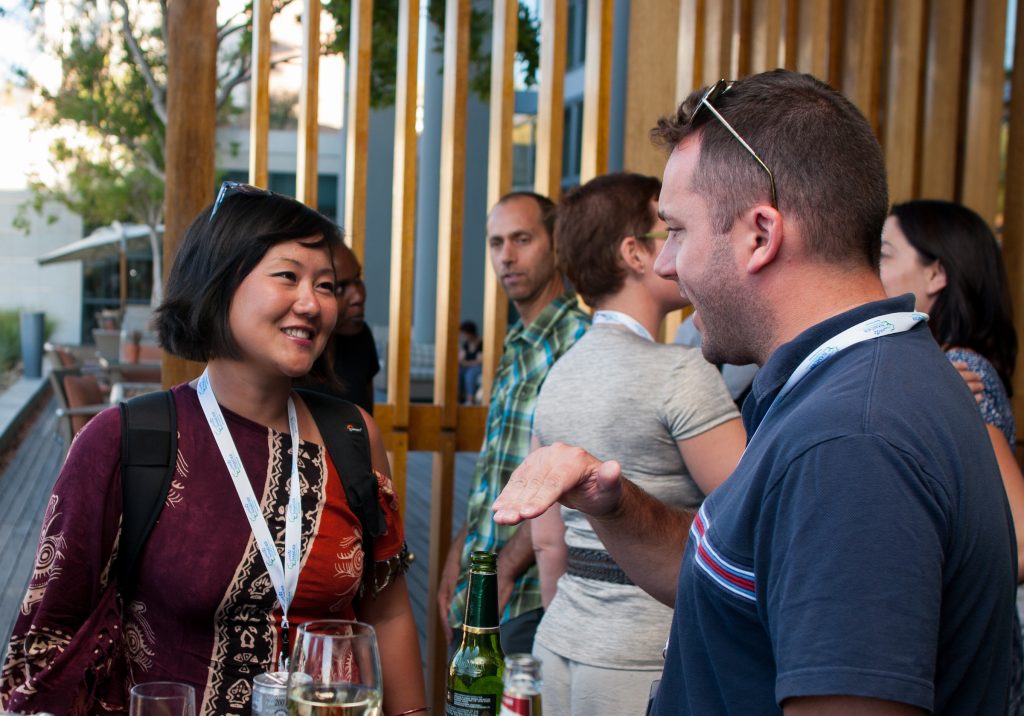 Join the Adventure Travel Trade Association and 829 Studios for an AdventureConnect with the Boston area travel industry. This travel community social event includes Leading the Way, a discussion on the state of the industry featuring five adventure travel companies owned and operated by women. These leaders will highlight success factors and obstacles they experienced throughout their careers, as well as address the challenges they faced as women to get to the level they are at today.
The social networking portion of this AdventureConnect will take place following the conclusion of the panel discussion with beverages and hors d'oeuvres being served compliments of 829 Studios. Don't forget to bring your business cards to mix and mingle with the diverse travel professionals attending this event.
Free registration is required, space is limited. If you have a question for the panelists, please place it in the comments section on your registration page and we'll do our best to include them in the discussion.
Meet the Speakers
Robin Pollak, Journeys International

Since age four Robin has explored the world on Journeys adventures, traveling with her parents – the founders of Journeys – and her brother Noah. She earned a BA in psychology from Carleton College and an MBA from The George Washington University. Robin spent five years working in experiential education, directing service-learning and leadership development programs, until she realized that the greatest way to pursue her passion for crafting impactful experiences lay in our exhilarating family business. It is her greatest privilege to help travelers expand their perspectives in awesome ways.
Judi Wineland, Thomson Safari

Judi discovered her passion for adventure travel in 1969 while taking part in a USO tour that traveled to Vietnam. In 1978 she invested $300, rented a converted bathroom in Harvard Square, and founded Overseas Adventure Travel (OAT). In 1981, she and Rick Thomson, her now-husband, co-founded Thomson Safaris, which operates exceptional safaris in Tanzania. They have also founded Thomson Treks, Thomson Family Adventures, and most recently, Thomson Collection. Judi also helped found and serves as a Director for Focus on Tanzanian Communities (FoTZC), a 501(c)(3) nonprofit organization which works on education, women's empowerment, water, and health projects in northern Tanzania.


Nicole Wineland, Thomson Collection

Nicole has been traveling the world her entire life, and with a mother like Judi Wineland, it's no wonder! She joined the family business as Director of Family Expeditions at Thomson Family Adventures and in 2015 launched Thomson Collection, a new brand of hand-tailored, bespoke experiences around the world.

She has been to Morocco, Egypt, Turkey, Nepal, Indonesia, Costa Rica, Iceland, and Vietnam, along with many others. She has a sharp eye for unique experiences for women, and continues to passionately search the world for her next adventure.
Erica Landerson, Adventure Women

Erica began traveling the globe with her parents who were pioneers in adventure travel. She has visited nearly a quarter of the countries in the world. This early travel experience gave her a strong sense of independence. Erica loves to explore places that are off the beaten path. She has climbed Kilimanjaro and Ol Doinyo Lengai twice, spent two weeks orienteering in the Arrigetch Peaks with four women, and traveled to Pakistan as an environmental ambassador where she was one of six people to climb and summit an unnamed peak. She has traveled to many other exotic destinations, including Egypt, Japan, Morocco, and Indonesia.
Lauren Hefferon, Ciclismo Classico 

Lauren Hefferon is Ciclismo's founder and CEB (Chief Executive Biker). She brings a gusto for life as she drives the vision of the company, from marketing strategy and positioning to itinerary design and tour leader training.

After graduating from Cornell University with a degree in anthropology, Lauren studied fine arts in Florence and began a life journey that began by cycling over 35,000 miles across Europe. She founded Ciclismo Classico in 1988, realizing a dream of combining her passion for cycling with her love for Italy.
Getting there:
Attendees can find metered street parking or garage parking (Christian Science Center Parking, Whole Foods & Copley Place)
Several T-Stops (Symphony Station(Green Line), Prudential Station (Green Line), Massachusetts Avenue Station (Orange Line)
As a part of the ATTA's overarching mission to serve as the hub and facilitator for responsible, profitable adventure travel businesses, destinations and media, AdventureConnect events offer our vibrant communities a chance to connect, network and grow. These events are hosted locally in destinations or conferences where the adventure travel community naturally gathers. AdventureConnects range from casual networking to group outings to structured peer-to-peer or educational roundtables. Access the full AdventureConnect event calendar for events near you.
Partner
Organizers
Russell Walters
ATTA - Regional Director, North America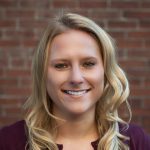 Dineke Bernier
829 Studios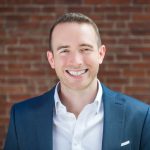 Peter Ross
829 Studios
Attendees
Sarah Carey 1991
Brianne Miers A Traveling Life
Tammy Resor Adriatic Kayak Tours/ Dubrovnik Croatia
Tammy Resor Adriatic Kayak Tours/ Dubrovnik Croatia
Debra Huntington Adventures in Good Company
Konstantin Gudz Airlinepros
Eva Mossberg ATTA
Miles McAlpine Audley Travel
jess grise audley travel
Scott Harrington Audley Travel
Isabel Norman-Butler Audley Travel
Katie Stearn Audley Travel
Nancy Zucco Ciclismo Classico
Rushik Mehta Coddiwomple Journeys
Carol Rice Cruise Planners
Catherine Sheehan Cruise Planners/American Express
Julie Konselman Dream Vacations
Elizabeth Koury EF College Study Tours
Sean Geehan EF Education First
Meredith Hauser Elevate Destinations
Claire Miney Elevate Destinations
Dru Falco Elevate Destinations
Peter Worthing G Adventures
Jill Sala G Adventures
Jill Sala G Adventures
Devyn Maniff G Adventures
Alicia Bettano G Adventures
Dennis Dziedzic G Adventures
Nelle (Danelle) Lees G Adventures
Ann Shannon Global Rescue
Melanie Goldberg Global Rescue
Rob Holmes GLP Films
Melanie Han Gordon College
Jihoon Song Gordon College
Kristin Amico How to Travel the Globe
Neal Waldman iWaldman Consulting
Karyn Carpenter KDC Design
Kathy Ryan Largay Travel
Betsy Bouche Largay Travel
Kathy Ryan Largay Travel
Mike Varndell MalawianStyle
Laura McPartland mcpartland.photos
Laurie Lee Ms.
Jason DeGeorge PlacePass
Alex Viox Ripcord Rescue Travel Insurance
Alex Viox Ripcord Rescue Travel Insurance
Kevin Porter Rustic Pathways
Dexter Donham Sailing Ship Adventures
sharon McNeil Select...n/a
Brenna Herridge Sugarloaf Mountain Resort
Todd Copley The Adventure Spectrum
Erin Sunderland The Westin Copley Place
John Yonce Tourism Cares
Dean Jacobberger TravPRO mobile
Charles Bagnato Victory Expeditions
Beth Nerney Viking Cruises
Kaitlyn Kirkaldy Wanderful
Nate D'Andre Путешествие