AdventureConnect DC
Register
Free Registration Required
Share This Event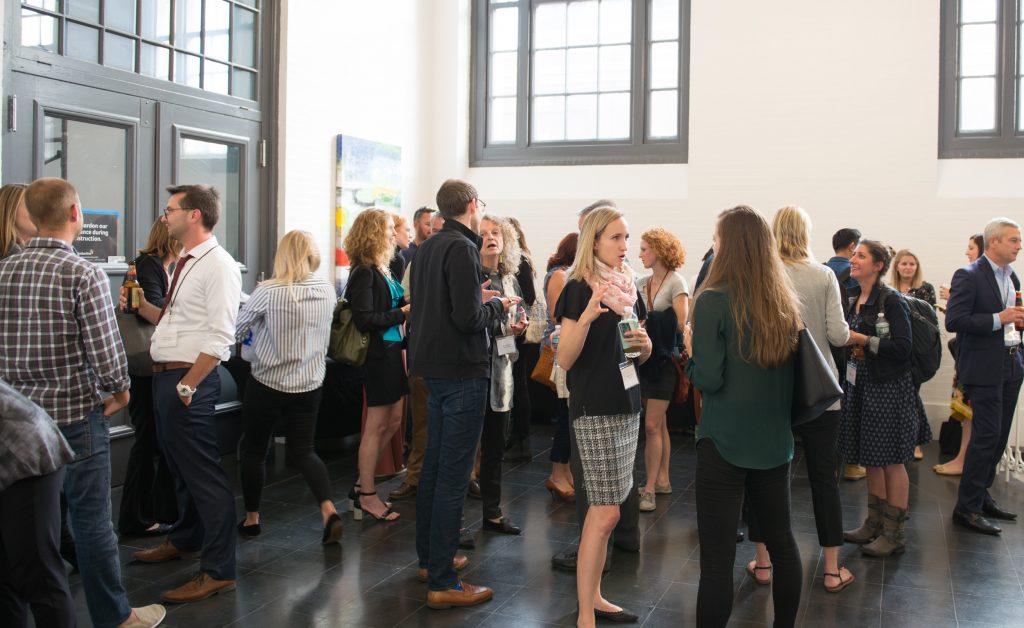 The Future of Tourism in the Face of Climate Change
Adventure travel industry and George Washington University tourism community will come together for a timely discussion on the future of tourism in the face of climate change. Join a diverse panel of experts for a discussion, followed by networking in the beautiful City View Room on George Washington University campus.
Speakers and agenda to be published soon.
At 7pm we will move to the bar at nearby Hive Hotel for continued networking with a no host bar and menu options.
Hive Hotel
2224 F St NW, Washington, DC 20037
Reserve your spot by registering below. Space is limited.
As a part of the ATTA's overarching mission to serve as the hub and facilitator for responsible, profitable adventure travel businesses, destinations and media, AdventureConnect events offer our vibrant communities a chance to connect, network and grow. These events are hosted locally in destinations or conferences where the adventure travel community naturally gathers. AdventureConnects range from casual networking to group outings to structured peer-to-peer or educational roundtables. Access the full AdventureConnect event calendar for events near you.
Partner
Organizers
Attendees
J Robinson ...
Mackenzie Tucker 2019
Pete Kovacevic Alpine Adventures
Brandon Pecoraro Brandon Pecoraro
Kelsey Frenkiel Center for Responsible Travel
Ellen Rugh Center for Responsible Travel
sigit kamseno Cikahuripan Area
Diana Mellitz Cv
Jennifer Stankowski DAI Global LLC
Katie Streater Destination DC
Alyssa Poulin Destinations International
Matthew Ozuna Destinations International
Gabriela Aguerrevere Eposak Foundation
Linda Ambrosie George Washington University
Jessica Wilson George Washington University
Chris Li George Washington University
Beth Wright George Washington University
Caitie Goddard GOOD Travel
Kay Walten Grad student
Irene N. Lane Greenloons
Dinete kollanur GWSB
Zach Hetrick HI USA
Rachel Martin HI USA
Marie-Lena Glass IDB
Olga Gomez Inter-American Development Bank
Juliana Salles Almeida inter-american development bank
Taylor Ruoff International Institute of Tourism Studies
Archana Brodalka International Institute of Tourism Studies
Francine Haughton JAMAICA VACATIONS LTD.
Jessica Blotter Kind Traveler
Chun Wright Law Office of Chun T Wright, PLLC
Justin Wickersham Law Office of Chun T. Wright, PLLC
Diannille Taylor-Williams Ministry of Tourism
Dianne Wallace Monumental Travel & Events
Annette George Morgan State University
Annette George Morgan State University
Seontaik Kim Morgan State University
Elizabeth Jordan n/a
Martha Mulokoshi Namibia Tourism Board
Jonathan Mariano Nathan Associates Inc.
O\'Shannon Burns National Geographic Expeditions
Coral Keegan National Geographic Traveler
Donald Leadbetter National Park Service
Marck Bryan David New York University
Shelby Luzzi Norie Quintos Media
Santiago Noboa OAS
Santiago Noboa OAS
Sophia Hyder Papilia
Fred Baldassaro Pew Charitable Trusts
Scott Wayne SW Associates LLC Sustainable Destination Development
Talia Salem Talia Salem
Jeff Bonaldi The Explorer's Passage
Joel Reis The George Washington University
Larry Yu The George Washington University
Juan Luna-Kelser The George Washington University
Tatiana Schlenker The Wheel of Life
Annette Tingle Univ. of the West Indies
Jason Kreiselman US Dept of Labor
Mary Cruz Visit Alexandria
Mary Cruz Visit Alexandria
Maricar Donato WashingTours & Events
Devika McWalters World Bank
Tania Curry World Wildlife Fund
Yuri Horowitz Yuri Horowitz Tourism Consulting

Register
Thanks for your interest in the ATTA's upcoming event. Please fill out this required form to register yourself. If you'd like to bring a guest, please have them fill out their own form for registration.
Reminder: ATTA will never sell or share your contact information.