AdventureConnect DC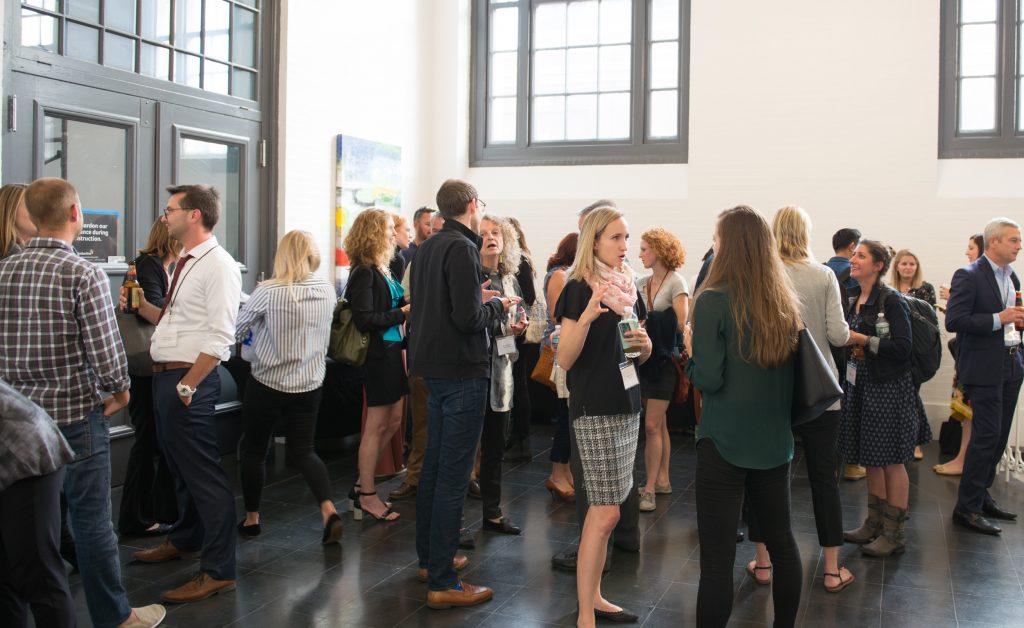 The Future of Tourism in the Face of Climate Change
Adventure travel industry and George Washington University tourism community will come together for a timely discussion on the future of tourism in the face of climate change. Join a panel of adventure travel and conservation experts for this important discussion, followed by networking in the beautiful City View Room on George Washington University campus.
Moderator
Chunnie Wright is the owner of the Law Office of Chun T. Wright, a DC-based law firm. Chunnie serves the legal needs of adventure travel companies to help them build, grow, sustain and protect their businesses. She is an advisory board member of the Adventure Travel Trade Association and on the board of the Adventure Travel Conservation Fund. A lifelong traveler and avid scuba diving, Chunnie spent over six years of her childhood in Asia and Italy and has visited over 50 countries. She received her undergraduate degree in business from the University of Texas at Austin and her law degree at the University of California at Berkeley.
Panelists
Karl Egloff is the Director of Travel & Conservation at World Wildlife Fund (WWF). He oversees WWF's donor travel program and close relationship with Natural Habitat Adventures to collaborate on marketing and operating nature-focused travel programs for WWF members. He grew up in Alaska before attending Montana State University and later started his career guiding and managing travel programs around the world. After settling in the Washington D.C. area, he received a Masters of Tourism Administration with a focus in sustainable tourism from The George Washington University. As someone who loves the outdoors, nature and travel he is thrilled help travelers visit our remarkable natural areas to create meaningful experiences and furthers WWF's mission.
Jeff Bonaldi is the Founder & CEO of The Explorer's Passage (TEP). Jeff's objective is to use his organization to help tackle the world's most important issues through adventure travel experiences across the planet. Each of the TEP adventures have an element of purpose which helps to drive social and environmental change. The issue of climate change is a personal one for Jeff. He has been fortunate to have traveled to over 40 countries, and through his experiences in oceans, rivers, and mountains he has witnessed the effects of climate change firsthand. TEP's works closely with the renown polar explorers and conservationists Robert Swan and Barney Swan, along with their 2041 ClimateForce organization to help utilize adventure as a means to combat climate change. He believes that business can and should be used as a force for good in the world.
Russell Walters serves as ATTA's North America Strategic Director and AdventureEDU Educator. Born in Windsor, England, Walters has been involved in the adventure travel industry since the early 1980′s. An accomplished kayaker and registered Maine Guide, Walters has experience on the east and west coasts of the U.S. including a four year term as General Manager for O.A.R.S. in Angels Camp, California. Walters returned to Maine in 2000 to become president of Northern Outdoors, a four-season Adventure Resort located in The Forks, Maine. Walters serves on a number of local, regional and state organizations including as a board member of Maine Huts & Trails and past terms on the governor appointed Maine Tourism Commission. Walters served as one of the original ATTA Advisory Board Members when the organization was relaunched in 2004.
At 7:30pm we will move to the bar at nearby Hive Hotel for continued networking with a no host bar and menu options.
Hive Hotel
2224 F St NW, Washington, DC 20037
Reserve your spot by registering below. Space is limited.
As a part of the ATTA's overarching mission to serve as the hub and facilitator for responsible, profitable adventure travel businesses, destinations and media, AdventureConnect events offer our vibrant communities a chance to connect, network and grow. These events are hosted locally in destinations or conferences where the adventure travel community naturally gathers. AdventureConnects range from casual networking to group outings to structured peer-to-peer or educational roundtables. Access the full AdventureConnect event calendar for events near you.
Partners
Organizers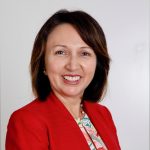 Seleni Matus, Executive Director
International Institute of Tourism Studies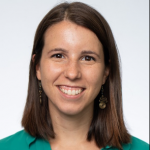 Maureen Wyse, Program Assistant
International Institute of Tourism Studies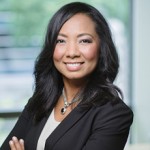 Chunnie Wright
Law Office of Chun T. Wright, PLLC
Attendees
J Robinson ...
Mackenzie Tucker 2019
Matthew Phillips AARP Travel
Connie Haeder Adeona Odysseys/Adaro Adventures
Daniel Hansbury Adventure Cycling Association
Pete Kovacevic Alpine Adventures
Cynthia Linnell American Institute of Architects
Cynthia Linnell American Institute of Architects
Donald Charles BEHANZIN INC.
Brandon Pecoraro Brandon Pecoraro
Amanda Charles Caribbean Tourism Organization (CTO)
Stephanie Rest Caribbean WE
Kelsey Frenkiel Center for Responsible Travel
Ellen Rugh Center for Responsible Travel
sigit kamseno Cikahuripan Area
Cathleen Richards Curated by Cath
Diana Mellitz Cv
Jennifer Stankowski DAI Global LLC
Dana Freeman Dana Freeman Travels
Laura Blaker DBC
Katie Streater Destination DC
Alyssa Poulin Destinations International
Matthew Ozuna Destinations International
Elizabeth Jordan Destinations International
Carolyn Ibacache E*TRADE
Katherine Redington Elevate Destinations
Gabriela Aguerrevere Eposak Foundation
Rayanne CLARKE Excelsior Community College
Rayanne CLARKE Excelsior Community College
Carolyn McIntyre Geoex
Linda Ambrosie George Washington University
Carina Dhru George Washington University
Rebecca Small George Washington University
Wahyuni Mutmainna George Washington University
Abrafi Ahmed George Washington University
Xinwen Liang George Washington University
Jackson Pierce George Washington University
Linda Ambrosie George Washington University
Jessica Wilson George Washington University
Chris Li George Washington University
Beth Wright George Washington University
Johnelle Causwell Global Solutions Partners
Caitie Goddard GOOD Travel
Kay Walten Grad student
Irene N. Lane Greenloons
Martin Silber GW Student
Dinete kollanur GWSB
Zach Hetrick HI USA
Lisa Jordan HI USA
Rachel Martin HI USA
Maricarmen Esquivel IADB
Sagia Depty ICF International Inc.
Marie-Lena Glass IDB
Olga Gomez Inter-American Development Bank
Juliana Salles Almeida inter-american development bank
Taylor Ruoff International Institute of Tourism Studies
Stuart Levy International Institute of Tourism Studies
Archana Brodalka International Institute of Tourism Studies
Francine Haughton JAMAICA VACATIONS LTD.
Jill Bernier JMB Consulting
Tiffany Rhodes Johnson & Wales University
Jonathan Tourtellot Jonathan Tourtellot
Malia Asfour Jordan Tourism Board
Ange Kanyamuneza Kanyamuneza
Jessica Blotter Kind Traveler
Chunnie Wright Law Office of Chun T. Wright, PLLC
Justin Wickersham Law Office of Chun T. Wright, PLLC
Diannille Taylor-Williams Ministry of Tourism
Dianne Wallace Monumental Travel & Events
Annette George Morgan State University
Annette George Morgan State University
Seontaik Kim Morgan State University
Rebecca Poole N/A
david anspach na-retired
Martha Mulokoshi Namibia Tourism Board
Jonathan Mariano Nathan Associates Inc.
Tara Keir National Geographic
O\'Shannon Burns National Geographic Expeditions
Coral Keegan National Geographic Traveler
Kimberly Pecoraro National Grographic
Donald Leadbetter National Park Service
Marck Bryan David New York University
Dipo Adeyeye Nigerian Tourism Development Corporation
Shelby Luzzi Norie Quintos Media
Santiago Noboa OAS
Santiago Noboa OAS
Sophia Hyder Hock Papilia
Fred Baldassaro Pew Charitable Trusts
Tim Hasid Resonance Consultancy Ltd.
Roger Kirton Soca Islands LLC
Gabriel Seder Solimar International
Evely Geroulakos Student
madeline partow Student at GWU
Scott Wayne SW Associates LLC Sustainable Destination Development
Talia Salem Talia Salem
Orhan Nuri kulahcioglu Tayland Haber
Jeff Bonaldi The Explorer's Passage
Joel Reis The George Washington University
Nuo Li THE GEORGE WASHINGTON UNIVERSITY
Ethan Singh The George Washington University
Anthony King The George Washington University
Larry Yu The George Washington University
Juan Luna-Kelser The George Washington University
Tatiana Schlenker The Wheel of Life
Stainton Baker tourism product development co
Ariana Luquin Sanchez Tourism Professional
Annette Tingle Univ. of the West Indies
Emily Zanat Urban Adventures
Nicole Crozier Urban-Econ Development Economists
Jason Kreiselman US Dept of Labor
Kishori Kedlaya USAID
Veronique Autphenne Veronique Autphenne - Pax Travel Design
Mary Cruz Visit Alexandria
Mary Cruz Visit Alexandria
Maricar Donato WashingTours & Events
Maricar Donato WashingTours & Events
Devika McWalters World Bank
Devika McWalters World Bank
Tania Curry World Wildlife Fund
Samantha Kenny WWF
Yuri Horowitz Yuri Horowitz Tourism Consulting