AdventureConnect Denver
Tuesday, 23 October 2018 @ 5:30 - 8:00 pm
Wayfinder Co-op
525 Santa Fe Drive
Denver, CO 80204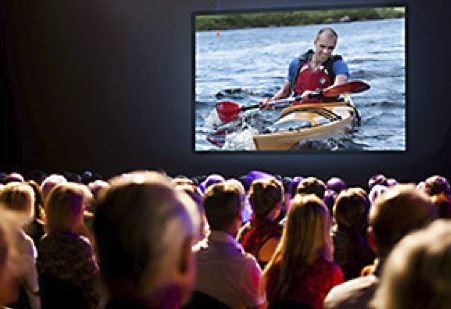 Join the Adventure Travel Trade Association and OneSeed Expeditions for an AdventureConnect with the Denver area travel industry. This travel community social event includes a screening of the 2018 Adventure in Motion film contest finalists.
Each year the films submitted by industry members become increasingly more dynamic, and this year's submissions do not disappoint. Viewers will not only be whisked away to explore the globe from Antarctica's waters to the Great Migration in Tanzania, but will also be inspired to view adventure travel as a vehicle for pursuing transformative experiences, personal journeys of discovery, and community.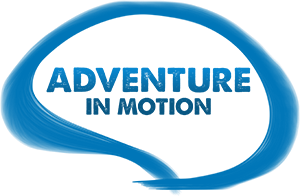 After the screening, we'll hear from two of the filmmakers and contest participants Josiah Holwick of Proper Films and Ted Marten of Natural Habitat Adventures. These fellow ATTA members will discuss their films, answer questions, and discuss the benefit of video content for promoting travel.
The social networking portion of this AdventureConnect will take place before the screening with brews provided by Post Brewing Company and hors d'oeuvres compliments of ATTA. Don't forget to bring your business cards to mix and mingle with the diverse travel professionals attending this event.
Free registration is required.
Agenda:
5:30 – 7:00 pm: Networking & Beers
7:00 – 8:00 pm: Adventure in Motion film screenings + filmmaker & operator Q&A
As a part of the ATTA's overarching mission to serve as the hub and facilitator for responsible, profitable adventure travel businesses, destinations and media, AdventureConnect events offer our vibrant communities a chance to connect, network and grow. These events are hosted locally in destinations or conferences where the adventure travel community naturally gathers. AdventureConnects range from casual networking to group outings to structured peer-to-peer or educational roundtables. Access the full AdventureConnect event calendar for events near you.
Partners
Organizers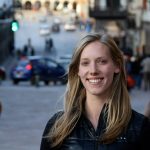 Kate Mason
OneSeed Expeditions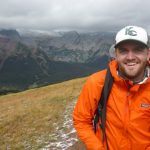 Chris Baker
OneSeed Expeditions
Attendees
Jared Black AdventureBot
Ralf Garrison Advisory Group of Denver INc
Nate Aktiv Style Aktiv Style
Nate Aktiv Style Aktiv Style
Kerri Aungst Beaches Etc
Bradley Moss BKMedia Group
Chris Meehan Chris Meehan
Lauren Antonoff Collective Retreats
Liz Henry Compass & Globe Travel
Karen Zulauf Deeper Africa
Jim Delillo Delillo Photography
Jimmy Archer DirtTRI.com
Adam Hawk Engaging Cultures
Kathy Kramer Firefly Journeys
richard shock Grace and Company Inc
richard shock Grace and Company Inc
Russell Nauta http://www.foothillsadventure.biz
Mimma Waters Hurtigruten USA
Joe Solomon Iconic Adventures
Kevin Wenning Intentionally Lost
Josh Gold Josh Gold Photography
Alec Norton Macs Adventure
Connor Frey Macs Adventure
Melanie Gentz MG Adventure
Nick Grossman Natural Habitat Adventures
Kendal Bower Natural Habitat Adventures
Joey Sudmeier Natural Habitat Adventures
Emily Deemer Natural Habitat Adventures
Wendy Redal Natural Habitat Adventures
Sara Higgins Natural Habitat Adventures
Wendy Klausner Natural Habitat Adventures
Ami Jones Natural Habitat Adventures
Justin Brown Natural Habitat Adventures
Corrin LaCombe Natural Habitat Adventures
Lindsay Buchanan Natural Habitat Adventures
Hazleena Hashim Natural Habitat Adventures
Flannery Davis Natural Habitat Adventures
Mark Jordahl Natural Habitat Adventures
Devon Petersen Natural Habitat Adventures
Becky Pahl Natural Habitat Adventures
Kelly Knowles Natural Habitat Adventures
Brooke Mitchell Natural Habitat Adventures
Ted Martens Natural Habitat Adventures
Nanci Goldberg Networking for New Opps
Nanci Goldberg Networking for New Opps
Kate Mason OneSeed Expeditions
Chris Baker OneSeed Expeditions
Brad Carothers OneSeed Expeditions
julia Riedel proper films
Luis Felipa Southwind Adventures
Calvin Swomley St. Lawrence University
Charles MUKURURO Sunshine Schools Nakuru
Shelby McMahon Tafari Travel
Amber Kimble Tafari Travel
Teresa Grammatke Teresa Grammatke
Bruce Biggi The Carta Group
Bruce Biggi The Carta Group
Maria Ragusa The Elevation Project
Meagan Coates Trek Travel
Jaime Olive Tusker Trail
Gabrielle Venturi Vaya Adventures
Summer Simpson Video Editor
Melissa Frojen Wild Blue Wander
Melissa Frojen Wild Blue Wander
Michael Vance Wilderness Travel
Ben Sherman Winta
Matt Leach Winter Park Resort
Philip Huffeldt Wool Hat Creative