AdventureConnect Denver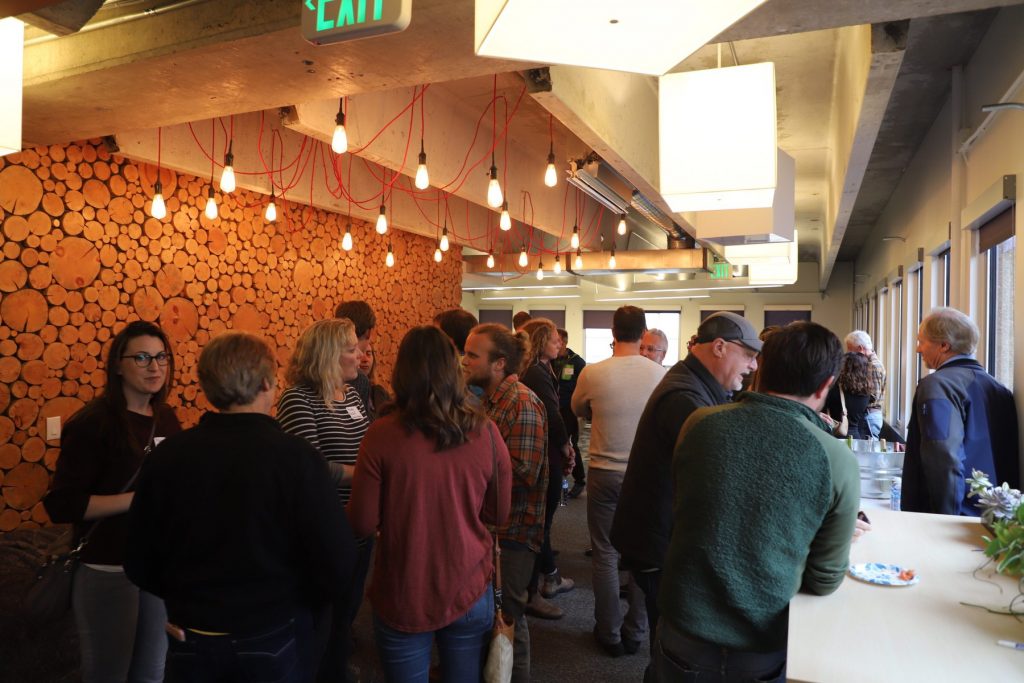 Kick-off your weekend with the Denver-area adventure travel community! Join us Friday, Jan 17 from 5:30- 7:30 pm at the Wayfinder Co-op Otero Taproom for socializing, drinks and connecting with your local ATTA community.
Building upon the success of the Climate Action Leadership Studio in Gothenburg, Sweden, the ATTA has increased its commitment and accountability to accelerate climate actions for its own operations and to enable and encourage its global community of key stakeholders to do the same. Attendees will hear about our Climate Action Initiatives from ATTA Community Director, Mira Poling Anselmi.
Don't forget your business cards for a chance to win a GRAYL water purifier bottle!
As a part of the ATTA's overarching mission to serve as the hub and facilitator for responsible, profitable adventure travel businesses, destinations and media, AdventureConnect events offer our vibrant communities a chance to connect, network and grow. These events are hosted locally in destinations or conferences where the adventure travel community naturally gathers. AdventureConnects range from casual networking to group outings to structured peer-to-peer or educational roundtables. Access the full AdventureConnect event calendar for events near you.
Partners
Organizers
Attendees
Carley Guist Adventure Office
Soraya Shattuck Adventure Travel Conservation Fund
Kara Lungmus Adventure Travel Trade Association
Diana Lopez-Ruiz Africa Adventure Consultants
Mark Willuhn Alianza Mesoamericana de Ecoturismo
Eryka Thorley Alpinehikers
Nell Pollak Arrive in Kenya
Julianna Burrill Backroads
Francisco Chacon BE Homes
Wendy Kerr Beyond Boulder Adventures
Clay Perrt Boulder Convention & Visitors Bureau
Allison Sturm CU MBA Candidate 2020
Jim Delillo Delillo Photography
Maria Elena Price ExperiencePlus! Bicycle Tours
Maria Elena Price ExperiencePlus! Bicycle Tours
ALEX LOPEZ GCA
Nathaniel Boyle Holocene Transformative Travel
Reid Coen Imprint Tours
John McMillen InsideJapan Tours
Janice Sakata-Schultze Janice Sakata-Schultze - Red Rocks Travel Company
Gretchen Healey Kusini Collection
Nick Robinson Macs Adventure
Matt Corliss mattcorliss.com
Helle Sorensen Metropolitan State University of Denver
James Drake Metropolitan State University of Denver
Emilie Kurth Milgrom & Daskam
Wendy Redal Natural Habitat Adventures
Glenna Barron OneSeed Expeditions
Chris Baker OneSeed Expeditions
Kathleen Chambers Outside Integrated Media
Camila Ramirez Overland Discovery
Phil Healey Pangolin Media
Josiah Holwick Proper Films
Sheridan Samano Reefs to Rockies
Sheridan Samano Reefs to Rockies
Raza Akhtar The Wander
Sherry Ott Travel Blogger Ottsworld.com
Kiki Paris Wanderlust Portfolio
Michael Vance Wilderness Travel
Ben Sherman World Indigenous Tourism Alliance