AdventureConnect Denver
Tuesday, 13 November 2018 @ 5:30PM - 7:30PM
Carbon Denver
1553 Platte St #130
Denver 80202
Join us and your local adventure travel industry friends for an evening of networking at Carbon Denver on Tuesday, November 13.
There will be time to connect with other adventure travel trade folks at this social networking AdventureConnect, so remember to bring your business cards and please register below as space is limited.
Free registration is required.
As a part of the ATTA's overarching mission to serve as the hub and facilitator for responsible, profitable adventure travel businesses, destinations and media, AdventureConnect events offer our vibrant communities a chance to connect, network and grow. These events are hosted locally in destinations or conferences where the adventure travel community naturally gathers. AdventureConnects range from casual networking to group outings to structured peer-to-peer or educational roundtables. Access the full AdventureConnect event calendar for events near you.
Organizers
ATTA -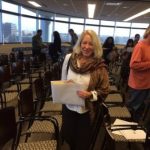 Susanne Lorenze
Adventure Travel West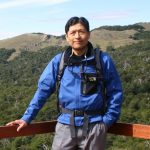 Luis Felipa
Southwind Adventures
Attendees
Sean Philbrick Adventure Travel Trade Association
Kolby Ward AdventureLocals
Kent Redding Africa Adventure Consultants
Mira Anselmi ATTA
Mira Anselmi ATTA
Eric Malmborg Bolder Adventure Travel
Mark Gasta Colorado State University
Samantha Pallazza Colorado State University - Masters of Tourism Management (Student)
Karen Zulauf Deeper Africa
Jim Delillo Delillo Photography
Brendan Picker Denver Arts & Venues
Chris Meehan FalconGuides at Rowman & Littlefield Publishing Group
Mike Hulting Freelance Photographer
richard shock Grace and Company Inc
Nathaniel Boyle Holocene Transformative Travel
John McMillen InsideJapan Tours
Jeffrey Scott Invitation to Adventure, LLC
Samiya Mirza Karakorum Expeditions
Michael Healy Khiri Travel
Gretchen Healey Kusini Collection
Camille Miller Luxury Travel Writing
Maren Horjus Maren Horjus
Kevin Daly Mountain Sun Pub and Brewery
Phil Healey Pangolin Media
Nick Oliver Popticals
David Kiefner Root Adventures, LLC
Elinor Fish Run Wild Retreats
Dustin Aschenbeck Rustic Pathways
Scott Jacob Search Conversion LLC
Michael Brown Serac Adventure Films
Joshua Smith South Africa Tourism
Luis Felipa Southwind Adventures
Sherry Ott Travel Blogger Ottsworld.com
Gabrielle Venturi Vaya Adventures
Philip Huffeldt Wool Hat Creative