AdventureConnect FIT Buenos Aires
Monday, 7 October 2019 @ 19:00 - 21:00
The Capital Beer
Esmeralda 15, Buenos Aires, Argentina
Register
Free Registration Required
Share This Event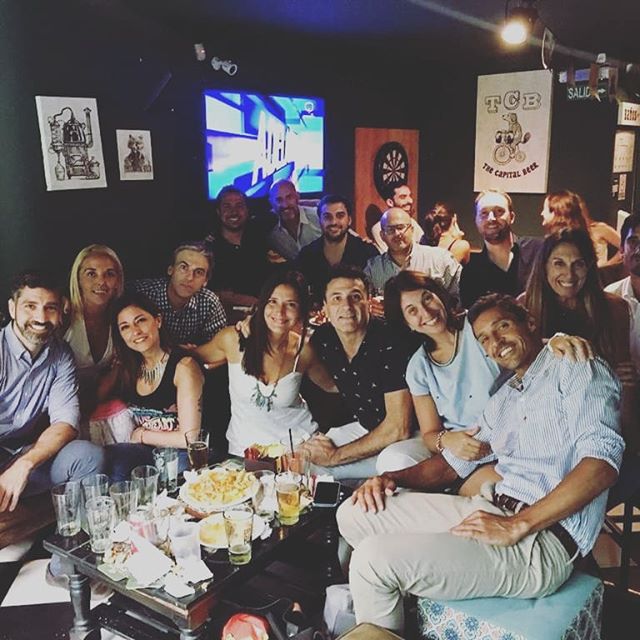 El equipo de América Latina de ATTA, dará un evento social AdventureConnect, destinado a profesionales del segmento de Ecoturismo y Turismo de Aventura en Buenos Aires, ofreceremos algunas bebidas a los invitados en el bar, The Capital Beer, a las 19:00, no se olviden de traer sus tarjetas de visita para conectarse con los diversos profesionales de turismo que participarán del evento.
Como parte de la misión integral de ATTA de servir como centro y facilitador para negocios, destinos y medios de ecoturismo y turismo de aventura, AdventureConnects ofrece a nuestra comunidad una oportunidad para conectarse y crecer. Estos eventos se organizan localmente en destinos o conferencias donde la comunidad de ecoturismo se reúne naturalmente. Los eventos de AdventureConnects varían de networking casual para salidas de grupo, o hasta sesiones educativas. Accede al calendario completo de los eventos de AdventureConnects para saber cuál está cerca de ti.

Para confirmar su presencia regístrese aquí.
Partner
Organizer
Sharon Conceição
ATTA - Member Advocate, Latin America
Attendees
Juliana Mayer Argentina Family Adventures | Say Hueque
Aline Monteiro BWT OPERADORA
María Sánchez Junge Neuquentur SE
Debora Calore Neuquentur SE
Leo Amoroso Walk Patagonia
MARIANA PIROZZI WALK PATAGONIA
julitte Decre Yellow Submarine / EL PEDRAL

Register
Thanks for your interest in the ATTA's upcoming event. Please fill out this required form to register yourself. If you'd like to bring a guest, please have them fill out their own form for registration.
Reminder: ATTA will never sell or share your contact information.