AdventureConnect ITB China, Shanghai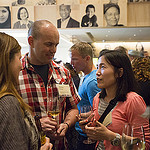 Join the ATTA Regional Director of Asia, Dr. Jake Finifrock, for a fun and casual networking event to learn about the ATTA and the adventure travel industry. You will also hear from two ATTA member companies, Polar Latitudes and Heritage Expeditions, joining us for our first time hosting the Adventure Pavilion at ITB China.
As a part of the ATTA's overarching mission to serve as the hub and facilitator for responsible, profitable adventure travel businesses, destinations and media, AdventureConnect events offer our vibrant communities a chance to connect, network and grow. These events are hosted locally in destinations or conferences where the adventure travel community naturally gathers. AdventureConnects range from casual networking to group outings to structured peer-to-peer or educational roundtables. Access the full AdventureConnect event calendar for events near you.
Partner
Organizers
ATTA -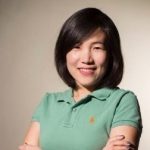 Fan Na
Perspective China
Attendees
Juan Cristobal Del Pedregal Bravo Antarctica21
liu bianqing Beijing beoutdoors company
Jimena Barrera Condor Travel
Stefan Dapper Expertiatravel
Liz Linsell Forever Young Travel
Kathie Callum Oku Japan
Clive Ngobeni Phalaborwa Tourist Centre & Tour Operator
Daisy Kong UTC - UrbanTraveler
Hristo Yanev VisitBulgariaOn.com
James Sano World Wildlife Fund (WWF-US)
Cong Wang WWF
Yvonne Wang WWF
Zhonghao JIN WWF