AdventureConnect Johannesburg
Tuesday, 25 February 2020 @ 15:00 - 18:00
10 Bompass Hotel
10 Bompas Road
Dunkeld West
Johannesburg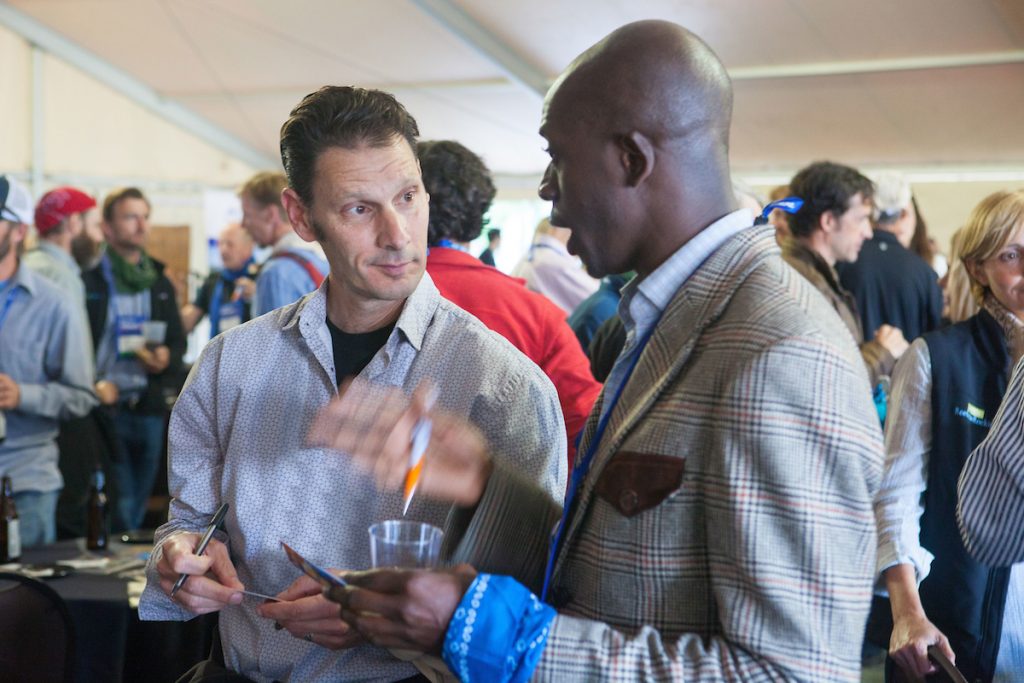 Mark your calendars! The Adventure Travel Trade Association and the South African Tourism Services Association (SATSA) are teaming up to invite South Africa's responsible tourism community to join a special networking gathering on Tuesday, 25 February, 15:00-18:00 at 10 Bompass Hotel (10 Bompass Road, Dunkeld West, Johannesburg). Beverages and light hors d'oeuvres will be provided.  
The Adventure Travel Trade Association's Special Advisor Global Development Chris Doyle, who now leads the global organization's expansion efforts in Africa, along with SATSA's David Frost (CEO) and Hannelie du Toit (COO), welcome existing members of both organizations, as well as non-members. 
Our primary aim is to gain real-time perspectives from active stakeholders in the field to:
Enable the Adventure Travel Trade Association, which is committed to re-engagement throughout the African continent, to hear first hand South Africans' vision for the future of responsible tourism development;

Explore opportunities for alignment and collaboration between the Adventure Travel Trade Association, SATSA and other active private and public sector representatives and institutions to see where our combined strengths can accelerate progress on the most critical areas;

Open up initial, unfiltered (constructive) dialogue about the actual hardships and challenges South Africa's tourism industry faces and explore remedies; and

Share and discover existing progressive South African adventure tourism experiences and to stimulate further innovation – beyond valuable traditional offerings, especially those which provide new opportunities for women, youth, and indigenous rural entrepreneurs to improve their market access and financial inclusion. 
Thanks in advance for coming ready to share, to provide "air time" for others' input and views, and have fun in the process.
The following working agenda will help us "set the stage" for open discussions, Q&A, and constructive debate about the challenges, threats and more importantly, the opportunities, that when working together, can contribute to our shared bottom lines:
 15:00 Sign-in and Welcome
15:15 SATSA David Frost and Hannelie du Toit: Open, welcome
15:30 Adventure Travel Trade Association Chris Doyle: Welcome, global market trends, plans for deeper engagement in Africa – and, specifically its aims for South Africa, including a possible regional adventure tourism trade event in 2021
16:00-17:00 Facilitated discussions and Q&A
17:00-18:00 Open networking
For our 25 February AdventureConnect, free registration is required below. Be sure to bring your business cards.
As a part of the ATTA's overarching mission to serve as the hub and facilitator for responsible, profitable adventure travel businesses, destinations and media, AdventureConnect events offer our vibrant communities a chance to connect, network and grow. These events are hosted locally in destinations or conferences where the adventure travel community naturally gathers. AdventureConnects range from casual networking to group outings to structured peer-to-peer or educational roundtables. Access the full AdventureConnect event calendar for events near you.
Partners
Organizers
Attendees
Graeme Addison Adventure Standards Africa
Barry Futter Adventure Works
Nicholas Tucker AFC
Kyasha Bhoola African Link Tours
Robert Gray Airlinepros
ANDRE LAGET AKILANGA DMC
Mona Preller ALLES MEDIA
Elmore Preller ALLES MEDIA
gladys ganyire AST TRAVEL PTY LTD
TONI ERSAMUS AST TRAVEL PTY LTD
Chris Doyle ATTA
Michael Singleton Bidvest Merchant Services
Nicole du Randt Brochure Management
Caitlin Carter (Lepper) Conservation Concept/Great Plains Conservation
Maylene Broderick Department of Tourism
Nickolaus Bauer Dlala Nje
Christiaan Steyn Drifters Adventours
Ken Hill Drifters Adventours
Joanna Hope Embassy Consulting
Mogie Reddy Embassy Consulting
Amaran Reddy Embassy Consulting
Francois Collin FC LOGCON CC
Francois van Rooyen Footprints in Africa
Graham Jones Global Himalayan Expedition
Graham Hall Ground Zero Adventures
Giju Varghese GV Advisory
Lorraine Keenan hero holidays Volunteer programs
Jonathan Tucker Iconic Africa and Adventure Elements
Busi Tshabalala Ikhono Communications
Phakamile Hlazo International Finance Corporation
Lerissa van Biljon Jabulani
Kenna Wiliams Kenna L Williams, LLC
Charl Pretorius Kwalata
Diana Granoux Leopard
LOUIS NEL LOUIS-THE-LAWYER
Annalize Grimbeek MAG Tours and Safaris ZAR
Gillian Saunders Ms
Zania Collin NFTGA
Zania Collin NFTGA
Damian Sadie On Any Day Adventures
Elle Flynn-Sadie On Any Day Adventures
Claudia Phantshi Pathfinder Travel Consultancy
Clive Ngobeni Phalaborwa Tourist Centre & Tour Operator
Hendriette Krause Q2B Solutions Pty Ltd
Benita Bezuidenhout Q2B Solutions Pty Ltd
Rubin van Rooyen ROAG Academy
Hans Belz Run Wild Africa
Francois Nel SA OIA
Natasha Parry SATIB INSURANCE BROKERS
Sharon Gengan SATSA
Tintswalo Mashale SATSA
Pat Henning SATSA
Sharon Gengan SATSA
Hannelie du Toit SATSA (Southern African Tourism Services Association)
Nomi Charnley Soul Traveller Tours
Xoliswa Hlophe Soul Traveller Tours
Linda Chivell South Africa Tourism Online
Minky Koekemoer Tiger Canyon Private Game Reserve
Boitumelo Masihleho Tourism Update
Adele Mackenzie Tourism Update
Donna Singleton TSG Innovation
Dr Dewald Venter Tshwane University of Technology
Adrian Bantich Urban SAFARI
Belinda Lamb Visa and Passports Unlimited
SUSANNA VOYSEY We Are Africa & Conservation Lab
Simon Vegter Wild Wings Safaris
Hermione Nevill World Bank Macedonia