AdventureConnect: New York Times Travel Show
Friday, 25 January, 2019 @ 5:00 - 7:00 PM
New York Times Travel Show
Jacob K. Javits Convention Center
Room 1E14
655 W. 34th Street
New York, NY 10001
Register
Free Registration Required
Share This Event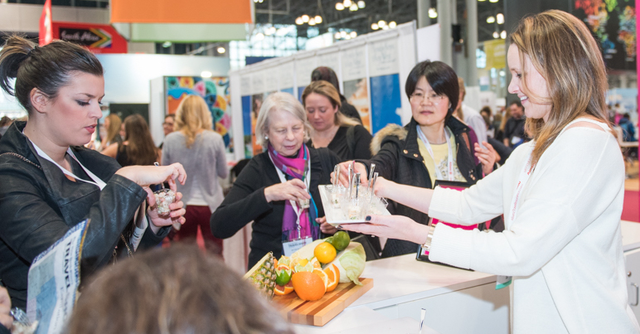 Join us at the 2019 New York Times Travel Show (NYTTS) on January 25th from 5-7 pm for an AdventureConnect social event immediately following the Focus on Adventure: New Opportunities, Working with Travel Advisors educational session with Christina Beckmann, ATTA's Senior Director, Strategy + Impact.
In special partnership with the show organizers and Tourism Australia, the ATTA invites all travel professionals with an interest in adventure, nature and cultural tourism to gather in this casual networking atmosphere. This is typically one of our most well-attended AdventureConnect gatherings of the year and provides a great space for productive and casual networking. Attendees will also have the opportunity to win door prizes.
In the Focus on Adventure session, entitled "New Opportunities Working with Travel Advisors" Christina Beckmann will compare survey results from two recent benchmark studies of travel advisors and tour operators. The session will delve into current trends from both segments of the Adventure Travel network and uncover new opportunities for collaboration between these two important sectors with a group of specially invited industry experts.
To attend the full industry conference program including the Focus on Adventure session, ATTA Members can register for a full conference pass at a discounted rate. A free trade day exhibition pass is also available (for trade only), granting access to the AdventureConnect and trade exhibition only, without access to the Focus on Adventure session.
As a part of the ATTA's overarching mission to serve as the hub and facilitator for responsible, profitable adventure travel businesses, destinations and media, AdventureConnect events offer our vibrant communities a chance to connect, network and grow. These events are hosted locally in destinations or conferences where the adventure travel community naturally gathers. AdventureConnects range from casual networking to group outings to structured peer-to-peer or educational roundtables. Access the full AdventureConnect event calendar for events near you.
Partners
Organizers
Russell Walters
ATTA - Regional Director, North America
Kim Edwards
ATTA - Member Advocate - US, Canada, Oceania, & Media Members
Attendees
Benjamin IOAN ALTAI - Adventure Travel DMC Network
Quentin Beauvy ALTAI - Adventure Travel DMC Network
Marion Caprion ALTAI - Adventure Travel DMC Network
Adam Roberts Animondial
Helen Usher Animondial
Jean-Marie Rannou ALTAI - Adventure Travel DMC Network
Angela Anderson Banff Lake Louise Tourism
Veronica Baesso AFAR Media
Tom Bartel Travel Past 50
Megan Behrbaum REI Adventures
Barry Block PM Travel
Hermine Block PM Travel
Robin Brooks Exodus Travels
Garin Carpenter REI Adventures
Susan Cathcart Ponte Travels
Lorie Celseti Cruise Brothers
Mark Ceslowitz Travmark
Vivienne Chapleo Vivienne Chapleo
Jennifer Coleman Jennifer Coleman
Jennifer Coleman Jennifer Coleman
Chris Deveny REI Adventures
Tamara Don Female
Ada French Ada French - Charlie Brown Travel
Lillemor Främberg PolarQuest Expeditions
Kristen Gill Journalist & Founder / Kristen Gill Media
Jake Haupert Transformational Travel Council
Lynn Henderson Fairmont Chateau Whistler
Rob Holmes GLP Films
Kathy Kass Will Run For Miles
Naureen Kazi TURNER
Timothy Scott Leffel Al Centro Media
carlos Lopez ENroute Communications
Volker Lorenz Greenlife Tours Ltd./Caminoways.com
Kristen Lund REI Adventures
Elyse Mailhot One Ocean Expeditions
Chris McCarty kimkim
Keryn Means Walking On Travels/Twist Travel Magazine
Karina Napier GLP Films
Darley Newman Equitrekking
Jillian Newman Newman Associates
Lindsay Nieminen Travel Writer and Influencer
Emma Nilsson PolarQuest Expeditions
Vanessa Nirode Vanessa Nirode
Tina Nleya Destination Nunavut
Joey Parr Freelance Writer
Norie Quintos Editor at Large, Nat Geo Travel Media and NQ Media
Johan Reuthammar PolarQuest AB
Kirk Reynolds Discover Outdoors
Gustavo Rivas-Solis ENroute Communications
Jody Robbins Freelance Writer
Robert Rose Robert Rose
Joni Su Destination Nunavut
Kevin Sullivan REI Adventures
Carina Svensson PolarQuest
David Verde N/A
Roni Weiss Travel Unity
Jenny Willden Jenny Willden
Gina Zammit Gina Zammit

Register
Thanks for your interest in the ATTA's upcoming event. Please fill out this required form to register yourself. If you'd like to bring a guest, please have them fill out their own form for registration.