AdventureConnect OutDoor by ISPO, Munich
Monday, 1 July 2019 @ 11:00 am - 2:00 pm
OutDoor by ISPO
Messe München
Entrance East
Hall B6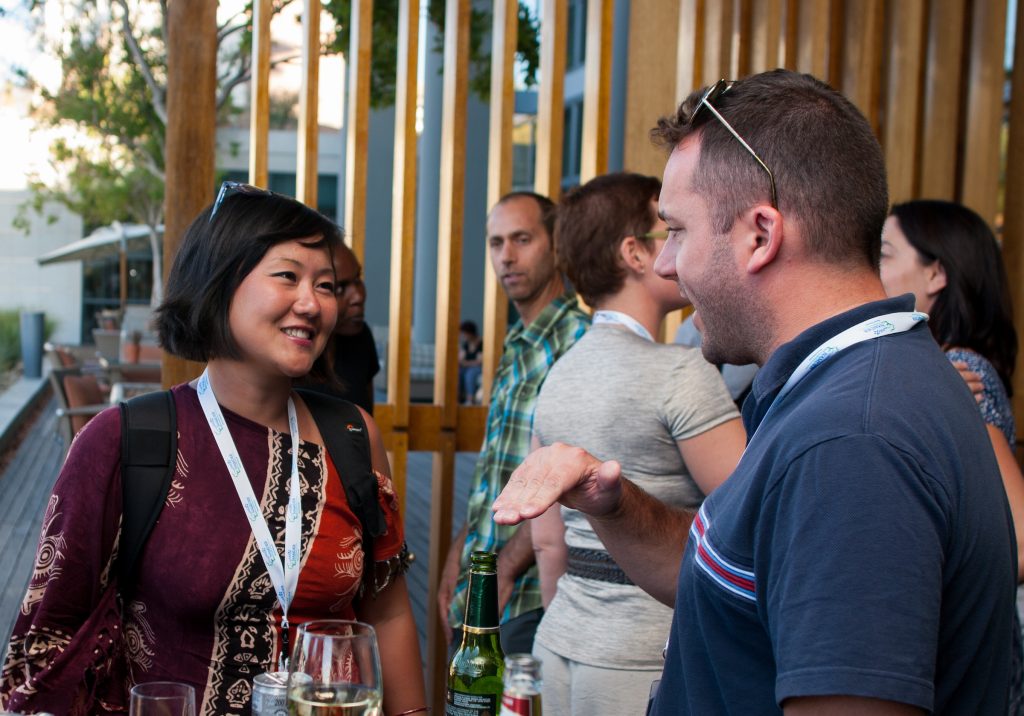 The ATTA and ISPO have teamed up to bring the adventure travel and outdoor gear industries together at Europe's largest multi-segment trade fair this summer: OutDoor by ISPO June 30 thru July 3 2019, taking place in Munich for the first time. With all of the top global brands present, it's the place for adventure travel destinations and companies to connect directly with global outdoor consumer brands to buy gear and apparel for guides and company employees and to explore the gear you can recommend to your adventure travel guests.
Join us 1 July for a 3- hour networking AdventureConnect inside the show. Hear about some innovative collaborations between gear and travel companies, gain inspiration for building bridges between the two industries, and get the results of ATTA's latest research on what adventure travel companies look for in gear. Bring your business cards as there will be plenty of time for networking and a drawing for prizes.
Throughout the OutDoor by ISPO show, ATTA will be there to foster relationships, lead workshops, and speak on subjects pertaining to sustainability, innovation, and digitalization.
To encourage ATTA Members to join us at OutDoor by ISPO Munich, ISPO is offering each ATTA Member company up to two free tickets (325 Euro value per ticket) to attend. To secure your OutDoor by ISPO passes, please register below and write to [email protected] – When writing, please indicate "free tickets to OutDoor by ISPO for ATTA Members" in the subject header.
As a part of the ATTA's overarching mission to serve as the hub and facilitator for responsible, profitable adventure travel businesses, destinations and media, AdventureConnect events offer our vibrant communities a chance to connect, network and grow. These events are hosted locally in destinations or conferences where the adventure travel community naturally gathers. AdventureConnects range from casual networking to group outings to structured peer-to-peer or educational roundtables. Access the full AdventureConnect event calendar for events near you.
Partners
Organizers
Chris Doyle
ATTA - Special Advisor, Global Development
Gergana Nikolova
ATTA - Regional Director, Europe & Central Asia
Attendees
Glenn Murray-Prior ACTION CULTURE
Morteza Sani Arsin hamers
Chris Doyle ATTA
Penny Taylor European Outdoor Group
OBIANUJU JULIET EZEMBA FEMGLOBALTRAVELS.COM
Amy Jurries Freelance Travel Writer
Fiifi Ewusi-Ansah Gallup Travel & Tours
Andrew Weber GRAYL
Angeliki Giannioti Greece Adventure Trips
Rachael Blaxland Helping You Grow International Business AB // ISPO
Manuel Sand Hochschule fðr angewandtes Management GmbH
Martin Kössler HuginBiz / ATTA Outdoor Industry Advisor
Haaken Christensen Innovation Norway / Visit Norway
inez ruska Jan Tourism Consultancy
Nico Graaff Mountain bike Tourism Forum
Malte Clavin Photographer, Writer, Speaker
Malte Clavin Photographer, Writer, Speaker
Malte Clavin Photographer, Writer, Speaker
Chris Hunt Secret Compass
Emily Graham Secret Compass
Sujan Sherchan Sherchan Travel & Tours Pvt Ltd
Manager Shikhar Travels India
John Britto Tileti Eemeze Soft Tech PV LTD
Eva Sturm Tourismus Oberbayern München e.V.
Yadira Bernales Yadira Bernales