AdventureConnect: Seattle Holiday Party
Tuesday, 18 December 2018 @ 5:30 - 7:30PM
Geocaching HQ
837 N 34th St #300,
Seattle, WA 98103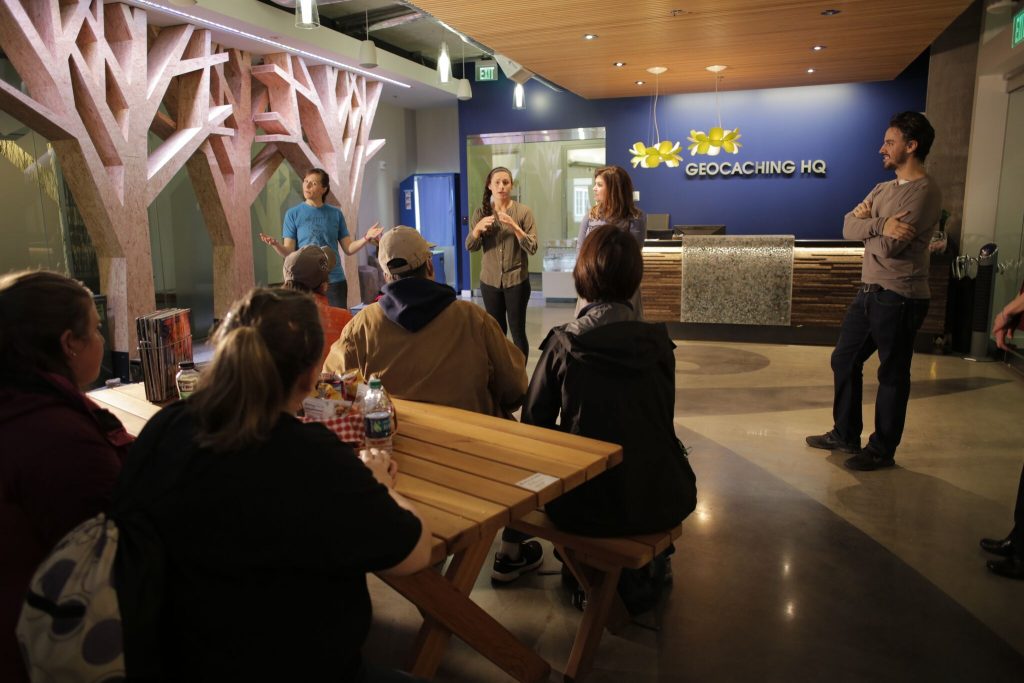 Join the ATTA, our regional representatives, members, and friends on Tuesday, December 18 from 5:30 – 7:30 pm at Geocaching HQ in Fremont for our much anticipated annual holiday AdventureConnect.
Enter to win a 3 night stay at Los Colibris Casitas in Todos Santos, Baja California Sur!
As we look toward the new year and where our industry is heading, let's also reflect on all that's occurred since we last gathered together, whether it was at another AdventureConnect in Seattle, or our other 2018 events in Banff, Jordan, Italy, Brazil, or India. This event will feature casual networking among travel and outdoor professionals, local beer and wine, and some exciting travel and product giveaways from our partners. Don't forget to bring your business cards!
As a part of the ATTA's overarching mission to serve as the hub and facilitator for responsible, profitable adventure travel businesses, destinations and media, AdventureConnect events offer our vibrant communities a chance to connect, network and grow. These events are hosted locally in destinations or conferences where the adventure travel community naturally gathers. AdventureConnects range from casual networking to group outings to structured peer-to-peer or educational roundtables. Access the full AdventureConnect event calendar for events near you.

Founded in 2000, Geocaching HQ is dedicated to inspiring and enabling discovery, exploration, and adventure through a unique combination of outdoor recreation and location-based technology. The game's passionate community of millions of players use the Geocaching® app and GPS-enabled devices to find cleverly hidden containers called geocaches and share their experiences with others. Today, there are more than 3 million geocaches in over 190 countries
Partners
Organizers
Mira Poling Anselmi
ATTA - Community Director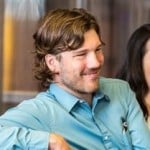 Dan Moore
Pandion Consulting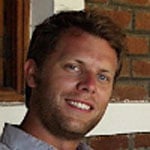 Tad Bradley
Kusini Collection
Attendees
Soraya Shattuck Adventure Travel Conservation Fund
Gabriella de Assis Adventure Travel Trade Association
Gretchen Traut Adventures within reach
Nadia Eckhardt Africa Easy & Expedition Easy
Alan Alabastro Alabastro Photography
Greg Whittaker Alki Kayak Tours
Genevieve Hathaway ArchaeoAdventures Tours
Juan Lema ArchaeoAdventures Tours
Shannon Stowell ATTA
Diego Arelano ATTA
Maureen Seeley ATTA
Casey Hanisko ATTA
Abigail Moreman Basecamp Graphics
Deirdre Campbell Beattie Tartan
Matt Paul Bicycle Adventures
Jennifer Schofield Bicycle Adventures
Richard Edwards BookGreen.travel
Julie Campbell Cascadia Marketing
Lisa Symonds Compass Outdoor Adventures
Chris Mackay Crooked Trails and Travelers Against Plastic
Oliver Kiovsky Currently Independent
Stephanie Hall Eco Teach
Michael Bennett Explorer X
Carrie Culp Explorer X
Sarah Burns Explorer X
Cynthia Flash Flash Media Services and Happy Hiking
Mike Rea Gates
Kelli Taylor Geocaching
Jenn Seva Geocaching HQ
Carly Gladnick Geocaching HQ
Audrey Kettler Geocaching HQ
Jennifer Spatz Global Family Travels
Laura Mandelkorn Go Custom Travel
Ted Mandelkorn Go Custom Travel
Pam Perry Grand Asian Journeys
Travis Merrigan GRAYL
Irene Edwards GreenSpot.travel
Latoya Jones Hurtigruten
Angela Wu Hurtigruten
Bonney Melton Hurtigruten Inc.
Kara Girard Hurtigruten USA
Christine Stevens Hurtigruten USA
Karen Johanson Karen Johanson Photography
Chuck Lennox Lennox Insites
Susan Kelly Luxury Adventure Trips, independent affiliate of Travel Experts, Inc.
Dylan Edwards maybeindependent
Kristi Kucera Moondance Sea Kayak Adventures
Akhtar Hussain Mountain Travels Pakistan
Mark Campbell MT Sobek
Angela Gomez Nature Colombia
Marcy LaMont New Headings
Jillian Newman Newman Associates
Vitor Moiceichuka None
Tommy Farris Olympic Hiking Co.
Dan Moore Pandion Consulting & Facilitation
Ellen McIlvaine PONANT
Heather Murchison Ponte Travels
Susan Cathcart Ponte Travels
Todd Elsworth Recreation Northwest
Irene Wong Red Lantern Journeys
Ambrose Bittner Red Lantern Journeys
Aziza Yasmeen Red Robin
Jessica Lah REI Adventures
Courtney Hans REI Adventures
Kat Casler REI Adventures
Kaitlin Fisher REI Adventures
Laurel Todesca Road Scholar
Maegan Fenn Rustic Pathways
Gabriella Dries Seattle Mountain Bike Tours
Angie Riley Seattle NorthCountry
Laura Finkelstein Sightlife
Jonathan Borgida Southern Explorations
Deanna Nicoli Southern Explorations
Candace Dempsey Stories & Photos
Louise Brooks TCS World Travel
Alinson De Jesus TCS World Travel
Alexandra Cancro TCS World Travel
Anna Hawley TCS World Travel
Wendy Clark TCS World Travel/ Travcoa
Jake Haupert Transformational Travel Council
Tanner Colton Travel Life Adventures
Kolena Allen Travel Life Adventures
Melynda Harrison TravelingMel
Linda Cavanah UnCruise Adventures
Riley Denney Uncruise Adventures
Michael McGree Uncruise Adventures
Nichole Mcgrew University of Washington Alumni Tours
Virginie Baeriswyl Koulibaly VALAIS Matterhorn Region
Stephan Schier WhereNext
Hannah Lunstrum Wildland Adventures
Jonathan Burnham Wildland Adventures
Jessica Roberts Zegrahm Expeditions
McKenzie Price Zegrahm Expeditions
Troy Glennon Zegrahm Expeditions
Kylie Honigford Zegrahm Expeditions

Sold Out!