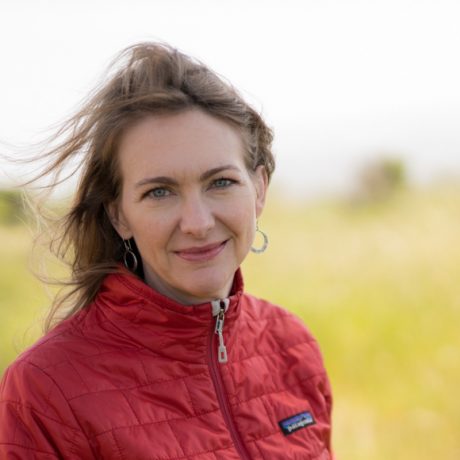 Christina Beckmann
Adventure Travel Trade Association
Christina works closely with small businesses, social enterprises, international development agencies, governments, and foundations. In addition to managing AdventureEDU, Christina leads ATTA's research program, prioritizing research needs and developing projects to address them.
Prior to joining the ATTA, Christina worked from 2004 – 2013 as a consultant and researcher supporting governments and tour operator clients in adventure tourism development. As the founder and President of Xola Consulting (2004 – 2011) Christina led numerous study teams and workshops in countries around the world with a particular focus on strengthening entrepreneurs and supporting local market expansion through connection to international partners. In 2011 when Xola Consulting was acquired by Vital Wave Consulting, Christina supported projects on behalf of global foundations (Gates Foundation, Rockefeller Foundation) focused on environmental policy, poverty alleviation and healthcare throughout the developing world. She has in-depth experience working with small businesses in countries around the world including recent projects in China, Brazil, Mexico, Montenegro, Nepal, Saudi Arabia and many others.
In 2008 Christina initiated the Adventure Tourism Development Index, drawing together key partners (The George Washington University and the Adventure Travel Trade Association) to raise awareness for the adventure industry and promote its sustainable development.
She has served as an advisor to the National Geographic Center for Sustainable Development and the World Travel and Tourism Council and to start-up technology companies providing services to the adventure travel market: Pathwrangler, and Xola, Inc.
Prior to her work in adventure tourism, Christina worked as a management consultant at BearingPoint (formerly KPMG Consulting) with a diverse range of clients including the Office of the Secretary of Defense, the Department of Navy and communications companies such as Bell Atlantic and Nextel Communications. Her projects emphasized process analysis and re-design, market research and project management for technology software and hardware implementations.
Christina speaks regularly at industry and academic conferences on topics ranging from small business management to humanitarian aid and international development through responsible tourism. She holds a BA in Communication from Cornell University, an MA in Communication, Culture and Technology from Georgetown University, and an MBA with a concentration in Entrepreneurship from American University. Originally from Alaska, Christina now lives in San Francisco, California.
Expertise
Adventure tourism concepts
Policies to promote sustainable tourism development
Policies to support entrepreneurship
Specialized research: environment, tourism, entrepreneurship, technology
Representative Past Clients
Gates Foundation, Rockefeller Foundation, Semeia Institute (Brazil), Government of Mexico, Government of Peru, Government of India, World Bank, USAID