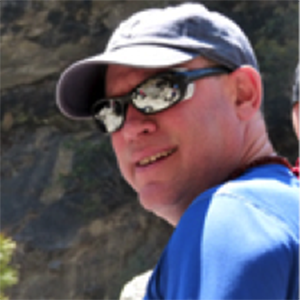 Gordon Janow
Director of Programs
Alpine Ascents
Gordon is a founding member of Alpine Ascents and is responsible for overseeing all in field and office operations as current Director of Programs.  His primary responsibility is to uphold our company mantra to develop safe, self-reliant and environmentally conscious mountaineers.
With a passion for new trip development, Gordon scouts new locations, creates written materials, researches climbing and cultural histories and has overseen the expansion of Alpine Ascents from a single trip offering in 1991 to becoming one of the largest outfitters in the world. He manages all aspects of the business, and is a marketing expert with a keen interest in business ethics and customer service.
Gordon also oversees:
All Media contact and placement: Alpine Ascents has been featured in most major publications, noting their expeditions in sources such as the New York Times, Outside Magazine, Travel and Leisure and the Wall Street Journal.  He has appeared in such TV shows as, The NBC Nightly News, CNN and MSNBC. A more comprehensive list can be found on the Alpine Ascents General Statement at: http://www.alpineascents.com/general-statement.asp
All guides and staff training
Alpine Ascents Web site and all written materials
Procurement  and maintenance National Park Concessions
Oversee Alpine Ascents Staff and the daily operation of the world's largest mountaineering guide service.
On the travel front, he is a long-time independent traveler, scouting new locations with a particular focus on the Indian subcontinent. (Current focus is on newly opened peaks in the Indian Himalayas). Gordon has traveled extensively for the past twenty five years, with numerous visits and long stays in West Asia. As a writer, he has had both fiction and travel works published in the U.S. and India. Gordon has served as an Indian subcontinent expert for numerous media sources such the New York Times and Outside Magazine and has appeared on CNN, MSNBC and the NBC Nightly News.  He has a particular interest in hill tribes, such as India's remote Nagaland state.
Gordon helped develop the Sherpa Education Fund (1999) which provides scholarships for Nepali children looking to better their education www.Sherpaedfund.org
In 2013, Gordon and his family joined our trek to Everest Base Camp, introducing his kids to the joys of Asian travel. He currently leads cultural tours (art, architecture and history) in India and most recently returned from a month in Ladkah, India – setting up new treks in that region.
Gordon and his family live on occasionally sunny Bainbridge Island, where he pursues his interests in cycling, art and coaching ice hockey.