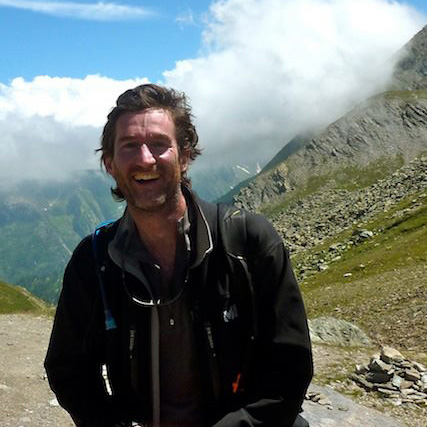 Jean-Claude Razel
Alaya Expedicoes
Jean-Claude, 47, has 30 years experience in the adventure business, specializing in safety management, operation and product development. Initially focused in mountaineering and climbing, Jean-Claude is now active in the whole chain of the adventure business. His company Alaya is the reference company in Brazil.
As a manager of the Brazilian National Rafting Team, Jean-Claude won two world championships (South Korea 2007, Bosnia 2009) and one youth world championship (Costa Rica 2011). In 2001, Jean-Claude concieved and built the first tree-rope course in Brazil called "Verticalia" and the first zipline circuit. He built more than 50 other circuits in the whole country some of them operated on a franchising business model. He created a safety sistem for these circuits called "vagao" specially designed for children.
In 2009 he was elected President of ABETA, Brazilian Ecoturism and Adventure Travel Trade Association with 300 members nationwide. For 2 mandates (2009-2012), he actively participated in Aventura Segura, one of the most sucessfull qualification program in Adventure Travel in the world with more than 4000 qualified professionals and 100 companies certifying their operations in safety management.
French born, Jean-Claude grew up in the Alps in Chamonix and has travelled 65 countries to practice nature & adventure activities as a climber, a mountaineer, an adventure racer. His rockclimbs lead him to Niger, Jordan, Yosemite (The Nose in 1990). As a mountaineer, Jean-Claude participated in several expeditions in the Himalayas (his company name Alaya is a remembrance of this time) especially the famous Shivling in the Indian Garhwal. He twice participated in Raid Gauloises, the first global Adventure Race (1991 New Caledônia- 1993 Madagascar).
Fluent in French, English, Portuguese and Spanish, Jean-Claude has been a resident of Brazil for the past 17 years. A lover of the great outdoors, he is the happy father of two girls aged 15 and 8. He studied business administration and has a bachelor's degree from the Ecole Supérieure de Commerce de Paris (1988). He plays the piano and sings rock n' roll with his band after a good climb or raft.
Expertise
Safety management
Product development
Outdoor industry Operations