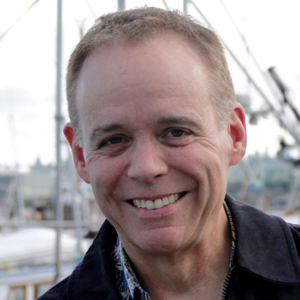 Mark M. Campbell
Mark Campbell specializes in marketing, branding and storytelling and helps companies to discover their unique brand story and then crafts marketing and communications solutions to both meaningfully differentiate them and create enduring emotional bonds with their customers.
Mark has over 25 years of marketing, communications and general management experience. His background includes travel and hospitality, consumer packaged goods, and specialty retail. He currently serves as Senior Vice President & General Manager for National Parks Revealed, a new ATTA member. He also runs his own marketing and branding consultancy, Cascadia Marketing.
The core of Cascadia Marketing's work is to help companies improve their marketing planning and communications, branding, operations and staffing. Cascadia's primary industry focus is operators in upscale adventure travel, specialty travel and boutique hospitality sector. Prior to founding his own business in 2009, Mark held senior management and CEO positions with Mountain Travel Sobek, Virtuoso, TCS Private Jet Expeditions, and Kimpton Hotels & Restaurants.
Mark is a native of San Francisco and has had the good fortune to travel to every continent and over 40 countries. A resident of Seattle for the past eleven years, Mark loves photography, wine, biking and sharing the great Pacific Northwest with his wife, two boys and their Bernese Mountain Dog. He has a bachelor's degree from the University of Oregon.
Expertise
Marketing
Branding
Storytelling
Communications
General management
Representative Past Clients
Wildland Adventures, Habitat for Humanity, MIR Corp., Global Family Travels, Hemingways Expeditions, Discover France Adventures and the Adventure Travel Trade Association.
Training Client Testimonial Quote
"Your marketing and your Brand Story now matters more than ever. Trust, transparency, authenticity, sustainability and social purpose have become the yardstick by which today's brands will be increasingly judged."
– Mark Campbell