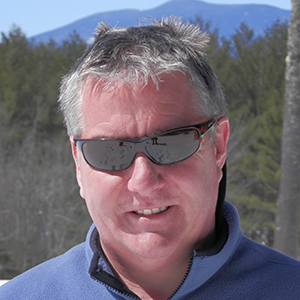 Russell Walters
Adventure Travel Trade Association
Born in Windsor, England, Walters has been involved in the adventure travel industry since the early 1980′s. An accomplished kayaker and registered Maine Guide, Walters has experience on the east and west coasts of the U.S. including a four year term as General Manager for O.A.R.S. in Angels Camp, California. Walters returned to Maine in 2000 to become president of Northern Outdoors, a four-season Adventure Resort located in The Forks, Maine.
Walters serves on a number of local, regional and state organizations including as a board member of Maine Huts & Trails and past terms on the governor appointed Maine Tourism Commission. Walters served as one of the original ATTA Advisory Board Members when the organization was relaunched in 2004. He has been involved in a number of programs for the ATTA including presentations in the Philippines and Brazil and as an AdventureEDU Educator in The Western Balkans, New York and Colorado. He brings a practical and enthusiastic approach to all of his work and thoroughly enjoys collaborating with others to help craft sustainable solutions to everyday business challenges.
Expertise
Marketing
Back-office solutions
Business Operations
Alignment of practical objectives to reach business goals
Representative Past Clients
O.A.R.S., Northern Outdoors, Maine Tourism Commission, Adventure Travel Trade Association, Kennebec Valley Tourism Council, Maine Sports Commission.