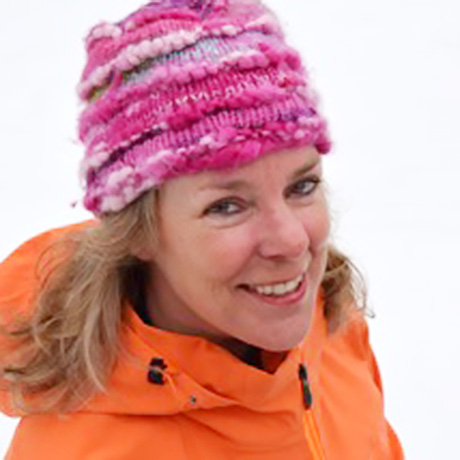 Susan Purvis
Susan Purvis is a lead instructor for Wilderness Medical Associates, a leader in wilderness medicine education. She owns and operates her educational company, Crested Butte Outdoors International, based in Whitefish, Montana (www.cboutdoors.com). Over the past 25 years, Susan had made a living blending several careers: exploration geology, wilderness medicine and avalanche education, expedition and urgent care medic, and a decade as a search and rescue dog handler in the high country of Colorado.
Susan honed her medical knowledge working as a medic for eleven winters as a medic at a busy ski area clinic in Crested Butte, Colorado, and over the course of her 18 – year history in wilderness medicine she has taught thousands of students. She has developed and taught high-altitude medical programs for Sherpas in the Mt. Everest Region of Nepal and for Africans who work on Mt Kilimanjaro. Among the many places she has taught: MT Everest Region of Nepal (5 wilderness medicine trips), The Danakil Desert in Ethiopia (science television documentary for the BBC and Discovery Channel), Antarctica (2 expedition medicine trips).
Susan has appeared on television, in film, and dozens of magazine and newspaper articles. She has been a presenter at the Wilderness Medical Society and National Association of Search and Rescue Conferences.
As a gold exploration geologist in Latin America for twelve years, Susan is also conversant in Spanish.
Susan is an American Institute for Avalanche and Research Education (AIARE) Course Lead. She received Congressional Recognition by the US Congress for her avalanche search and rescue efforts in 2003. She holds a degree in geology from the University of Montana.
She recently completed her memoir, Hang Fire: Adventures with an Avalanche Dog Handler. When she is not teaching she can be found boating on the cold, clear rivers in northern Montana or in search of the last great powder stash.