« Return to Leadership Page
Alfredo Ferreyros
President, Explorandes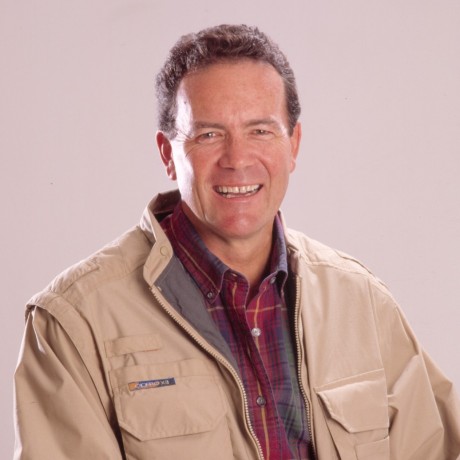 Alfredo E. Ferreyros, President of Explorandes, founded more than 30 years ago, a pioneering adventure travel and ecotourism tour operator in the Andes. In Explorandes, he has led an environmental certification process which has made Explorandes the first tour operator to receive such as certification in Latin America and maybe worldwide. The company works with partners in various markets worldwide that have pioneered adventure travel over time in their countries.
He has been a Board member of various tourism organizations in the late eighties and early nineties having been a founding member of the Peruvian Association of Adventure Travel and Ecotourism (APTAE). He has also been active in conservation and the environment having been a founder of five conservation NGO's on the national, regional and local level in the past two decades. He was also co-founder of the first environmental consulting firm and was a member of a team designing the social and environmental management plan for an important hydrocarbon project in southeastern Peru.
Apart from acting as a Consultant, he has been advisor to the government in various areas since the late eighties. He was a founding member of the board of the National Council of the Environment (CONAM) from 1995 – 2000 representing the private sector, and has been on the board of various private sector corporations.
President of the following NGO's: IBC (Instituto del Bien Comun) institution dedicated to work in the Peruvian Amazon with indigenous people, CATTCO (Centro Andino de Tecnología Tradicional de las Comunidades Campesinas de Ollantaytambo) dedicated to preserving local traditions, and installation of a museum in the village of Ollantaytambo, and lastly Instituto Machu Picchu (IMAPI), dedicated to the conservation of natural and cultural resources in the Machu Picchu Sanctuary and Cusco region.
He was also appointed Director of Institutional Relations of The Amazon Conservation Association, an NGO based on Washington DC and Puerto Maldonado, Madre de Dios, Peru. Responsible for the management of a private conservation concession granted by the government for 40 years under a special contract, it includes the Los Amigos River Watershed, with an area of 290,000 under stewardships of this organization. A research facility with various ongoing research projects sponsored by universities and other leading conservation NGO's is in progress and it has become an example of a private conservation effort.
Since January 2006 he has been appointed Executive Director of Conservation International – Peru where he leads a staff of twelve plus technical personnel hired to implement specific projects in Northern and Southern Peru, areas where the two most important Conservation Corridors are located, Abiseo-Condor-Kutuku and Vilcabamba-Amboro. The latter is an area where Conservation International started working almost twenty years ago. In 2007, he won the Lifetime Achievement Award presented by the Adventure Travel Trade Association.