« Return to Leadership Page
Maria Elena Malpezzi Price
Co-Owner, ExperiencePlus! Bicycle Tours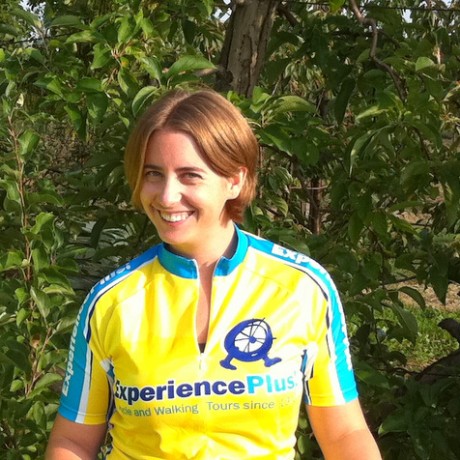 Along with her sister, Maria Elena Malpezzi Price co-owns ExperiencePlus! Bicycle Tours manages the company her parents founded in 1972 as Bike Across Italy from its US headquarters in Fort Collins, Colorado. She and her sister also co-own the Italian based Tour Operator and Travel Agency, BikesPlus SRL. As a member of one of the pioneering families within the the adventure and active travel industry, Maria Elena started her career when she was five years old, helping translate ice cream flavors on an early ExperiencePlus! bicycle tour – Bike Across Italy, from Venice to Pisa. "M.E." has been a tour guide in more than 10 countries, specializing in Chile, Argentina and Italy and Spain where she has lived and studied. She thanks her parents every day for giving her the gift of active travel as a lifestyle and as a hobby. She is passionate about making sure more people can see and experience the world in a way that is responsible, sustainable and truly immersive. In 2008 she and her sister bought the company from their parents, Rick and Paola Malpezzi-Price and her days on the bike were quickly replaced with more time behind a desk – although she does still manage to travel to Europe and join a tour whenever she can.
Maria Elena holds an MBA from the Leeds School of Business and earned a dual Bachelor's degree in Psychology and International affairs from the University of Colorado, Boulder. Together these disciplines enable her to insightfully focus her attention on day to day operations while maintaining a strategic vision for the business as a whole as she and her sister operate two companies in Italy and the United States.
In 2011 Maria Elena and her sister Monica were honored to be recognized in National Geographic Traveler's top 10 Guides in the World list in their May and June issue.