« Return to Leadership Page
Steve Barker
Principal, Wild Places LLC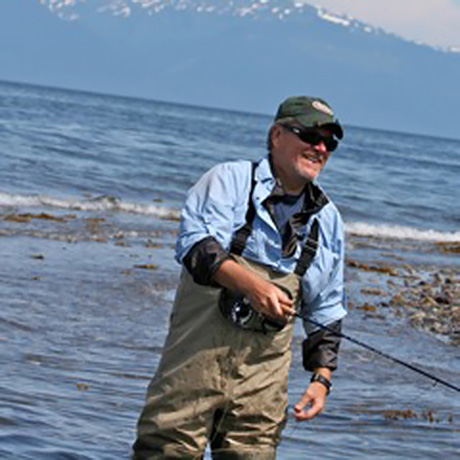 Steve Barker along wife his wife Nona founded Eagle Creek Travel Gear in 1975. Under Steve's leadership, Eagle Creek became the first US brand to exclusively focus on outfitting Adventure Travel and grew from its humble beginnings to become a globally respected brand.
In addition, Steve has actively supported the Outdoor Industry where he served as Chairman of the Outdoor Industry Association and today serves on the Recreation Advisory Committee. Steve serves on the board of The Conservation Alliance whose mission is to engage businesses to fund and partner with organizations to protect wild places for their habitat and recreation values. With 185 member companies the Alliance plans to disburse $1.5 million in 2013.
Steve also is a member of the board of the Alaska Wilderness League, an organization dedicated to preserving Alaska's wild lands and waters with offices in Washington DC and Alaska. Steve leads the Strategic Planning Team, chairs the Audit Committee and organizes annual Arctic Adventures for Outdoor Industry Executives.
Steve is a founding board member of The Escondido Creek Conservancy a group responsible for creating a preserve of over 2000 acres of pristine coastal sage chaparral habitat within a watershed that flows thru the growing communities of coastal north county San Diego.
Steve stepped down as President of Eagle Creek in 2010 after selling Eagle Creek to VF Corporation and formed Wild Places, a consulting practice focused on entrepreneur mentoring, strategic planning and saving wild places.
The Barker's split their time between Elfin Forest in North San Diego County and Bishop in the Eastern Sierra.