« Return to Leadership Page
Urs Eberhard
Executive VP Markets & MICE, Switzerland Tourism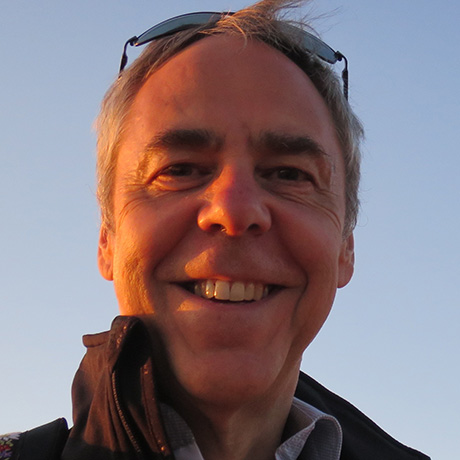 Urs Eberhard studied English language and literature at the University of Zurich, with minors in journalism and musicology. From 1984 to 1989, he worked with the Arth-Rigi-Railway Company in Goldau (Switzerland), as Director of Marketing and since 1985 as Deputy Director; simultaneously, he was Director for the Skilift Rigi Ltd., Goldau.
Urs Eberhard joined Switzerland Tourism in 1989 as Director of the Duessoldorf (Germany) office. From 1990 to 1995, he was in charge of Switzerland Tourism Amsterdam (The Netherlands); he then was elected Director of Switzerland Tourism London, responsible for the U.K. and Ireland, a post which he held till 1998. It was there that he successfully launched the loyalty program "Switzerland Conference & Incentive Club" and developed the "Switzerland Travel Center", a commercial sales department.
In January 1999, Urs Eberhard was named VP Marketing, based at Switzerland Tourism's head office in Zurich. He was responsible for implementing new strategies and partnerships, in particular the inception of dynamic co-operations with key economic partners and the integration of the Swiss partners within the tourism industry into Switzerland Tourism's marketing activities. Urs Eberhard was also instrumental in the launch of Switzerland Tourism's new website www.MySwitzerland.comwhich catapulted the company into the cutting-edge realm of E-commerce.
From 2000 to 2004 he was the Director of Switzerland Tourism North America in New York overseeing offices in New York, Los Angeles and Toronto and responsible for on of the most important source markets for the Switzerland Tourism industry.
Since June 2004 he is back in Zurich, at Switzerland Tourism's HQ, responsible for the department Markets & MICE. Switzerland Tourism, an entity registered under public law, is the marketing organization for Destination Switzerland. The central mandate consists of promoting both at home and abroad the demand in the sector of tourism for visits to Switzerland. The development and implementation of effective marketing programs and the profiling of Switzerland as a strong, classical and modern brand in the global markets rank among the key tasks in this context.