These ATTA Case Studies are a way to let our members lead by example. We're profiling long-term members who have taken advantage of their ATTA membership in creative and productive ways. Our relationships with members grow and change over time and we learn which benefits are the most helpful to you. We share your success stories here so you can learn from each other as well.
Case Study
Aniyami DMC Brazil
Aniyami DMC operates throughout Brazil since 2003. We are a full service DMC, Receptive Tour Operator and Inbound Agency with headquarters in Brazil. We work only with international tour operators, travel agencies and incentive planners. Providing creative, responsible and quality travel experiences in Brazil that aim to bring travelers closer to the country's amazing geographical and cultural richness is our aim. We serve our agent clients all throughout the process from designing custom travel product to sales to trip operation at the local destination level.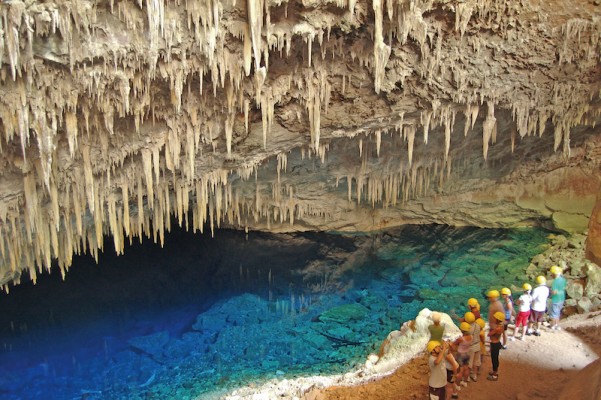 Outcomes
Attending events like AdventureELEVATE and the Adventure Travel World Summit has led us to meet amazing people to do business with. The networking platforms are very strong, opening doors for our company to new B2B clients. Also, they have provided us with the opportunity to attend interesting lectures, give us inspiration and new ideas like learning about B Corporations.
We are able to stay up to date on the latest industry trends around the world. The Industry Snapshot being just one example, is a key to focus our efforts on creating new products and communication strategies each year.
Webinars: educational videos on trendy topics that are always motivating, plus the chance to participate and ask questions of our interest. Topics covering Risk Management, Marketing Trends and Guides standards are just a few examples of excellent knowledge we have used in our business strategy.
Tangible Results
New and very valuable clients as a result of facilitated high quality networking. The ATTA team has helped connect us with ATTA members during our sales visits and at events, not just provided a list of members. And of course, quality business relationships have resulted from that.
Legal advice and legal documents: we have relied on ATTA's resources to create our security and risk planning documents.
Guide Standard: we are committed to the new Guide Standard and it's our intention to use it as our base to evaluate and improve quality with our guides.
Digital Assets: articles published by ATTA, surveys and reports on visual storytelling and DAM have been key to our strategic planning on this issue. We have learned the growing importance on investing time and effort to be able to communicate experiences through photographic and audiovisual assets, and we are currently working to improve them.
ATTA Membership gives us not only recognition and reliability in the market, but access to valuable networking platforms as well as knowledge and information. The investment of being part of the association - even in such a short time - has been worth a lot more than expected, and produced more for us than any other travel association. 
Future Vision
As we plan strategically for the next few years, we want to continue delivering real travel experiences to Brazil's visitors and get them even closer to the variety and uniqueness of Brazilian culture. It is our goal to continue to increase our standard of quality in every aspect as well as create products that appeal and satisfy modern desires of the adventure traveler. We believe in strengthening networking strategies and platforms, such as ATTA, to bring the most out them and be able to share travel experience, knowledge and passion with the community.
Company
Aniyami DMC Brazil
Submitted By
Julia Serrano
Marketing & Communication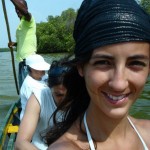 Type
Tour Operator, Inbound