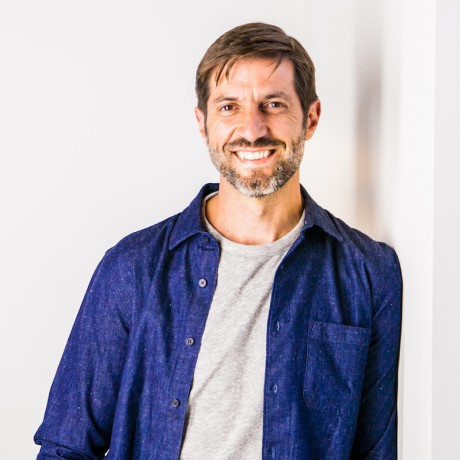 Mike Brcic
Founder & "Chief Happiness Officer"
Sacred Rides
In 1996, at the ripe age of 24 and following graduation from the University of Toronto, Mike left the imminent shackles of corporate life and headed west to the mountains of British Columbia. Within 6 months he'd founded Sacred Rides (now ranked "#1 Mountain Bike Tour Operator on Earth" by National Geographic Adventure), beginning a lifetime of entrepreneurial ventures.
In 2009, Mike and his wife co-founded Bikes Without Borders, an international charity dedicated to using bikes as a tool for development in marginalized communities around the world. The organization has run projects in Malawi, Zimbabwe and Toronto, focusing on mobility-related issues.
After founding social enterprise incubator Project Wildfire in 2010, Mike served a 2-year stint as Dean of Social Enterprise at the world-renowned Centre for Social Innovation in Toronto, where he oversaw acceleration strategies and programs for the Centre's members.
In 2015, he was honoured to serve as the Toronto Public Library's Entrepreneur-in-Residence, developing entrepreneurship programs and training for North America's largest public library system.
Also in 2015, Mike launched The Social Entrepreneur, the world's leading online training for entrepreneurs looking to make a dent on history.
His latest project, an entrepreneurial mastermind group called The Shackleton Society, is modeled after the leadership attributes of famed polar explorer Ernest Shackleton.
As Chief Happiness Officer of Sacred Rides, and via his many ventures, Mike has pretty much done it all (including Chilean desert rescues) but his domains of expertise are in marketing strategy, content marketing, innovation, product development and funding.
His skill lies in breaking down seemingly complex business and entrepreneurship concepts and ideas into simple, easy-to-replicate actionable steps that show entrepreneurs how to apply proven theories and techniques to their own businesses. His teaching and his advice work, because everything he teaches he tests in his real-world lab – his own companies.
An avid whitewater canoeist, guitar player, and writer, Mike currently resides in downtown Toronto with his wife and 3 young children.
Expertise
Chief Happiness Officer/Founder, Sacred Rides
Dean of Social Enterprise, Centre for Social Innovation
Entrepreneur-in-Residence, Toronto Public Library
Founder, Project Wildfire
Founder, The Social Entrepreneur
Co-Founder & Board Chair, Bikes Without Borders
Consultant and advisor, adventure travel + social enterprise
Founder, the Shackleton Society